Google Retail Stores Not Necessary According to Android Chief
Google's Android Chief Andy Rubin doesn't see the need for Google retail stores, and is content with selling Nexus devices through the Play Store.
During reporter roundtable at Mobile World Congress Rubin told All Things D that users don't need to go to retail stores to get a feel for devices any more. Instead users can rely on reviews and their friends, according to Rubin. He also doesn't think the Nexus program is to a point where it needs stores yet.
He said "for Nexus, I don't think the program is far enough along to think about the necessity of having these things in a retail store." That leaves the door open for Nexus devices in stores in the future, but not right now.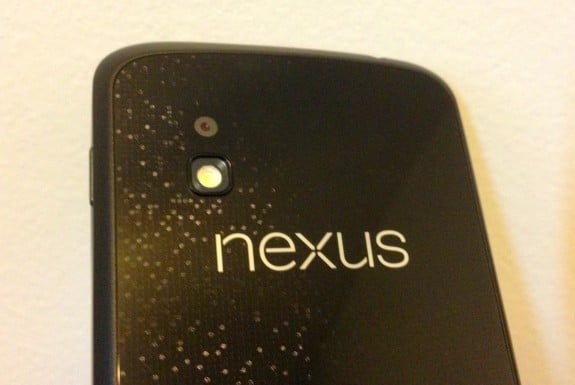 Rubin also said "Google has no plans and we have nothing to announce," when asked about Google retail stores.
At the same roundtable meeting Jamie Rosenberg, vice president of Google Play told The Verge that Google will continue to carry Nexus devices in the Play Store. He noted that Google is getting better at fulfilling demand for devices in the Play Store after a rough Nexus 4 launch.
Until recently the Nexus 4 was unavailable in the Play Store because Google and LG couldn't keep up with demand for the device.
When asked about retail stores Rosenberg said "I've seen the same rumors you have, I'm not going to comment."
Recent reports said Google was looking into locations for potential retail spaces. The rumored stores would sell not only Nexus devices, but also Chromebooks like the new Pixel and Google Glass.
The most obvious reason for the stores would be to show users how Google Glass works. Google did recently release a video of the Google Glass UI, but the device seems easier to experience in person instead of in a video.
https://youtu.be/v1uyQZNg2vE
Google faces another challenge, however, that may push the company to creating retail stores. It needs to make sure Samsung doesn't run away with Android.
Samsung is the biggest mobile phone manufacturer in the world, and the number one Android smartphone manufacturer by a wide margin. Samsung, however, heavily skins Android with its TouchWiz UX which redesigns much of Android.
With retail stores Google can show users what stock Android looks like compared to Samsung's TouchWiz with its plethora of extra features they may or may not use. Stores can help sell Nexus devices and bring more competition to Android.
The biggest potential threat to Android is Samsung forking the OS the same way Amazon did with its Kindle Fire tablets. Without a retail presence there is very little Google can do to combat such a possibility.