Google Talks Ice Cream Plans for Android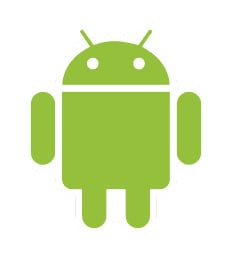 Google's Android Engineering Director Dave Burke revealed some of Google's plans for the Android operating system that will come after Android 3.0 Honeycomb in an interview with Phonescoop. The next version, dubbed Ice Cream–though there are rumors that it may be called Ice Cream Sandwich, will be the first version of the Android operating system that merges the tablet-specific Android 3.0 Honeycomb OS with the smartphone platform, bringing a more unified OS to both classes of mobile devices. According to Burke, Ice Cream will bring the the action bar at the top of the screens to the phone, which will bring with it contextual buttons that will change depending on the app, menu, or screen that you're in and will replace the tap and hold gesture. However, the system bar at the bottom of Honeycomb tablets will not make it over to Ice Cream for smartphones. Google will also merge the Hologram visual style of Honeycomb for both tablets and smartphones moving forward as well as the new visual task switcher.
While fragmentation has been a key concern among rivals and industry watchers of the Android operating system on smartphones, fragmentation will be a concern moving forward as Google attempts to unify its smartphone and tablet operating systems to deliver a similar experience on both while still delivering value to the tablet ecosystem as that device has a larger screen that warrants more in terms of the user experience. On the iOS ecosystem, rival Apple only managed to fully merge its iOS operating system for the iPhone and iPad only with the release of iOS 4.2 in late November–the tablet previously ran its own variant of iOS known as iOS 3.2.
Another problem so far with Google's aggressive rollouts of Android system updates is that although the company regularly releases OS versions for Android, it takes some time for the OS to get deployed through the carrier chain–from manufacturer to carrier to consumer–and even then some Android handsets do not get updated. It is advisable for users who wish to enter the Android ecosystem to purchase Android handsets with either the latest version of the OS available to them or with a version of the OS that supports the minimum features that they need. Unlike software updates for desktop operating systems, not all carriers and not all manufacturers will update the handset that you have, despite Google's release, so you should buy with what you need today.