Google Teasing Google Docs Solutions for iPad and Android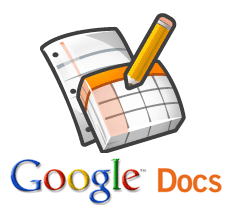 Many, including me, are saying it's about time, but then with a few new Tablets running Android due to hit the market soon, I'm guessing the timing is all a part of Google's grand strategy. Along with the news I linked to earlier about Google adding a security layer for Google Apps account holders, Google also mentioned that it is planning to roll out changes that will allow Google Docs users to edit their docs and engage in real time collaboration. Lots of folks are excited by this and rightly so. Google Docs has become a key solution for many and having to rely on third party solutions hasn't exactly been a smooth road so far. I'm guessing the real time collaboration is going to be the biggest key in the long run though.
Google is saying this will begin rolling out "in the next few weeks" so I'm sure we'll hear much more about it in the near future.
I'm curious to know how GBM readers who use an iPad or Android view this news. Google Docs is not one of my go to solutions, but I'd love to know for those who do use it regularly what you think about this.