Google to Standardize Android Tablets and ARM Chips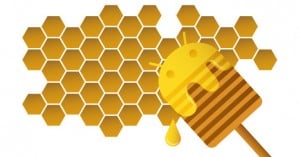 Google may not be just standardizing the experience of Android 3.0 Honeycomb on tablets, but the Android software-maker may be looking to create a standard for the ARM-based processor that is used on those tablets according to the latest reports. How Google hopes to approach this is still unclear, but developers are said to be fearful that Google may be turning into another Microsoft where Google is exerting more power and control.
According to a report on Electronista, Google is looking to create some standard for the ARM chipset used on its tablets. In the past, the NVIDIA Tegra 2 was said to be a reference chip design for building Android 3.0 Honeycomb, and the chipset was found on the Motorola Xoom, which debuted the Honeycomb tablet OS. The move to standardizing the architecture of ARM-based chipset, which would probably bar customizations to the chip beyond the ARM designs, would help Google roll out more timely updates and create a consistent user experience across devices.
When Microsoft had migrated from the Windows Mobile OS to Windows Phone 7, the software-maker standardized itself around the Qualcomm architecture for CPU. To this day, Qualcomm's Snapdragon chips are the only mobile CPUs certified for the platform. This standardization, Microsoft claimed at the time, will help the company roll out out direct software and firmware updates to the end users where as in the old Windows Mobile days Microsoft had to work with carriers and device-makers to ensure that those updates were compatible with various devices operating under fragmented hardware configurations. By standardizing on a few select key components–processor, screen size and resolution, memory, and storage–Microsoft can focus its efforts on creating a consistent user experience across multiple devices, and it seems that on tablets, Google may be doing the same. In addition to simplifying its efforts to creating a unified Android 3.0 experience, the efforts to reducing fragmentation could potentially serve to attract developers as it would simplify the different types of hardware and specs that developers would have to support with their apps.
Fears of a more restrictive Google comes amidst news that Google isn't intending to release Android 3.0 Honeycomb source code just yet.
Though Android 3.0 Honeycomb has remained much the same across a number of devices from various manufacturers, Samsung is buckling the trend. At CTIA, the company had introduced the Samsung Galaxy Tab 10.1 and 8.9 with some customizations on top of Android 3.0.