Google to Target Larger Screens with Tablet-Centric Android 5.0 Jelly Bean
According to leaks, Google is working on its next-generation version of the Android mobile operating system dubbed Android 5.0, code named Jelly Bean, that will succeed Ice Cream Sandwich. Jelly Bean may potentially see a debut mid-year at the Google I/O conference, and it's unclear if Google intends on debuting Jelly Bean with a new Nexus tablet or smartphone hardware, or offer it as a mere software update to the current Galaxy Nexus. The Android-maker was last hinting at a potential Nexus line of tablets.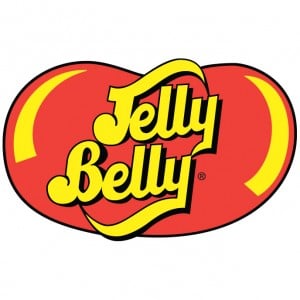 According to suppliers who spoke with Taiwanese publication Digitimes, Android 5.0 Jelly Bean would be more specifically optimized for larger screens, including tablets and potential netbooks. The suppliers hint that some features of Chrome or the Chrome OS would be placed within Jelly Bean to allow the Android OS to dual-boot, meaning Windows and Android could co-exist on potentially the same ARM-powered or Intel-powered hardware and users may have the opportunity to boot into Windows 8 or Android 5.0.
As Chromebooks have failed to gain traction as consumers are waning away fron netbooks in favor of thin and powerful ultrabooks headlined by the MacBook Air, a dual-booting tablet-centric Android 5.0 Jelly Bean may help Google back into the ultraportable computing space.
In the past, manufacturers like Motorola have improvised to create a netbook-like experience with Android. Motorola created a supplementary OS called Webtop that would allow users to have access to HTML 5 apps and a full Firefox browser with Adobe Flash support when docked with compatible accessories, including the Lapdock, which is a dumb netbook case that connects to the phone and is powered by the phone, but allows users to have a larger physical keyboard, trackpad, extended battery, and larger display–up to 14 inches with the Lapdock Pro 500.
Potentially, Android 5.0 Jelly Bean could be an alternative or replacement to Webtop as Google is finishing its acquisition of Motorola Mobility for the latter's patent portfolio, replacing Firefox with Chrome and extending Webtop to other Android smartphone manufacturers.
As Android tablet manufacturers are also finding it hard to compete in the Android tablet category, which is dominated at the high-end by Apple's iPad and at the low end by Amazon's Kindle Fire, the move may allow tablet-makers who are uncertain about Windows 8 and Android OS to hedge their bets simultaneously on both platforms of Digitimes is accurate with the live dual boot solution.
While Android 4.0 Ice Cream Sandwich is seen as a major milestone uniting Google's Gingerbread smartphone platform with the Honeycomb tablet platform under one unifying Android OS, Jelly Bean will expand Android's feature set and is seen as a significant upgrade. A June introduction at Google I/O would make it a fast-pace release cycle as Google recently only unveiled Ice Cream Sandwich in late 2011. Android 4.0 didn't offer too much to the tablet platform, but is a major upgrade path for smartphones. Android 5.0 seems to be a major upgrade path for larger screens and is being described at this time as tablet-centric.
Hopefully, we'll know more solid information about Jelly Bean in the coming months.
Via: Electronista

As an Amazon Associate I earn from qualifying purchases.