Google Voice Coming to Xoom, But Google Still Needs to Make GV More Feature-Rich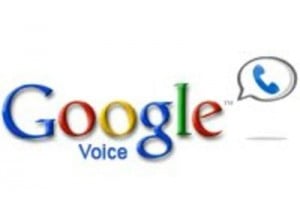 Google is promising on delivering a Google Voice app for the Motorola Xoom tablet which will be optimized for the non-phone capable tablet.
As the Android 3.0 tablet does not support voice capabilities, at least not without a VoIP app and service, Google Voice will probably work like the iPad version of Google's telephony service, which would allow users to respond and receive text messages and initiate calls. The way calls would work, perhaps, is that users can dial or click on a number on their tablet, and have Google Voice dial and ring another phone or Android smartphone as the Xoom does not support voice calls. That way, if you're looking for a nearby pizza place on Google Maps on your tablet, you can click on the number and have your home telephone ring to connect you with the pizza parlor to get them to deliver to you.
However, with smartphones gaining cameras and improved microphones, Google Voice on the Xoom will feel dated and out of place, considering Google's strides with implementing a 3D user interface experience on the Android 3.0 platform. As it stands, Google Voice's text messaging capabilities is, as its name implies, limited to text. Google Voice users can neither receive nor send MMS messages. With a great 5-megapixel camera, HD video recording, front-facing camera, and microphone on the Xoom, Google Voice can stand to benefit with MMS, or multi-media messaging service. MMS would allow users to create feature-rich short messages and embed photos, videos, or audio clips, in addition to text, and will help to make Google Voice more feature-rich with the hardware capabilities of the Xoom and Honeycomb. After all, many Android smartphones already ship with great cameras and have microphones built-in, and even non-smartphones can deliver and receive MMS.
According to a Google employee on the Google Voice forum, "Glad to hear from so many Xoom early adopters! As you've noticed, Google Voice isn't available for Honeycomb yet. We're working on it, and I'll update this thread as more info is available."
Via: Android Central