Google Voice Integration with Sprint Now Live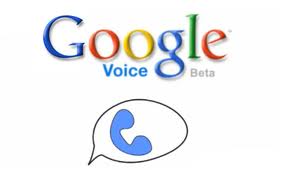 If you're a Sprint subscriber and a Google Voice user, you'll be happy to know that Google Voice is now available for, and tightly integrated, with any and all Sprint mobile phone numbers.
The integration service was announced at the CTIA Spring 2011 trade show where Sprint had debuted the HTC EVO 3D and the Google Nexus 4G.
With tighter Google Voice integration with Sprint, users have two choices–they can either replace their Google Voice number with their Sprint mobile number, or they can replace their Sprint number with their Google Voice number. This means that users no longer have to juggle multiple numbers and decide if they want to give out their Google Voice number or their cell phone number on the Now Network.
Google Voice, which is a service that Google had acquired from Grand Central, allows users to have one unified number. Users can either choose what number they want for their Google Voice number, or have a number assigned to them. With this number, users can link in their home, work, mobile, or other telephone number. In this manner, when someone calls your Google Voice number, the Google Voice service will forward your calls to the linked number so all your phones would ring and you can pick up on the number that's most convenient.
There are other services and benefits to Google Voice, including transcribed voice mail messages, visual voice mail, great integration with Android OS, and more, but the crux of the service allows for unified messaging, and with the tight integration with Sprint, users of Sprint can benefit from further merging and unified their Google Voice and cell phone number.
The drawback, so far, with Google Voice is that MMS, or picture or video messaging, is not currently supported through the service. Users can currently send SMS, or text messages fine.
The Sprint integration had been rolling out in the last few days for limited users, but now it looks like the network and Google are making the service available for all Sprint subscribers.
Via: Google Mobile Blog

As an Amazon Associate I earn from qualifying purchases.