Google Wallet And Google Offers Announced, Usher In Future of Payments
Today during a press conference in New York City, Google announced its long awaited mobile payment service plans and introduced both Google Wallet and Google Offers with trials for Google Wallet beginning immediately and trials for Google Offers have arrived for folks in New York City and Portland, Oregon.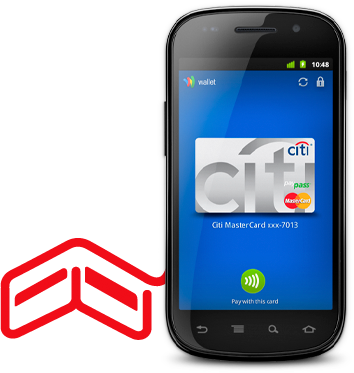 Since the debut of the Nexus S and its NFC (near-field communication) chip, those with Android phones have been waiting for Google to make clear its plans as to how it was going to tackle mobile payments. Today, they cleared that up by announcing Google Wallet, their mobile payment platform, and one that will allow Android owners to pay for things with a wave of their smartphone. In other words, as a Google exec pointed out, "your phone will be your wallet."
Google is not going into this alone. In fact, they have a ton of retailers lined up to help usher in this new era of payments. Companies partnering with Google on Google Wallet and NFC payments include  Toys R' Us, Subway, Macy's, Walgreens, Citibank, MasterCard, and FirstData. All in all, Google expects there to be over 300,000 locations that will accept NFC as payment.
Trials for Google Wallet start today with a full roll out expected to happen sometime during the summer. Those who wish to take advantage of NFC payments will have to have, at least at first, Citi MasterCard or Google Prepaid Card.
Google's second announcement was Google Offers which will be an offer a day style akin to something like Groupon. However, it Offers ties in directly to Google Wallet and it will allow for users to redeem offers just by tapping the smartphone. It will also deliver offers based on users location and preferences.
—
Google Wallet in Action (Video)

As an Amazon Associate I earn from qualifying purchases.