Google's Original 'Google Phone' Revealed
Long before there was the T-Mobile G1 or the Nexus, there was a device dubbed the 'Google Phone' which Google actually presented to carriers two years before the G1 hit shelves.
Dug up by The Verge, the device resembles a portrait QWERTY, although the exact specifications regarding the device are unknown. It appears that Google spelled out some of the specifications of similar devices so it's safe to assume that the device might have been made up of  an ARMv9 processor clocked at 200MHz or more, 64MB of RAM and ROM, USB, a 2MP camera, GSM 3G, and a QVGA display.
It might have also had support for Bluetooth 1.2 and miniSD.
The prototype also had two soft menu keys, a sign that Google hadn't completely bought into the touchscreen.
Of course, these specifications are different than the features found on the T-Mobile G1 which was launched in October of 2008.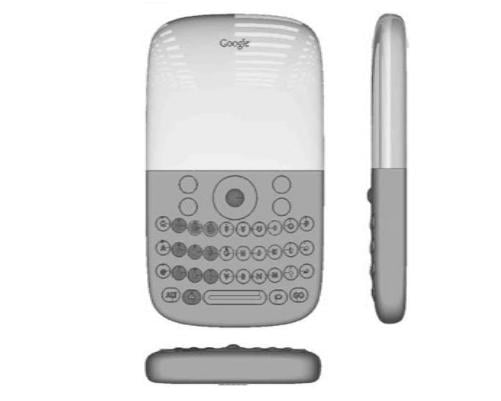 The G1 featured a 3.2-inch TFT display, single core 528 MHz processor from Qualcomm, 192MB of RAM, 256MB of ROM, microSD card support, a 3.2MP camera, USB, and support for Bluetooth 2.0.
T-Mobile's G1 also had a physical QWERTY keyboard on board as well, although, unlike the prototype seen here, the G1 featured a slide-out QWERTY keyboard instead of one permanently fixated on the device's bezel.
These photos also offer a glimpse at how far smartphone technology has evolved since 2006. Now, we have phones sporting 720p displays, quad-core processors, 4G LTE speeds, 8MP cameras that rival point and shoots, and tons of storage space.
That being said, it'll be interesting to see where technology is, Android included, seven years from now.