GottaBeMobile Staff Holiday Wishlists
The holiday season is a joyous one for gadget lovers like the staff at GottaBeMobile.com.
Writing about technology all year long can be tough on our wallets, so it's nice to have a time of year where we can ask for some of our favorite phones, gadgets and accessories of the year.
Below you'll find the gadgets we want most this year. Don't feel compelled to go out and buy them for us (unless you really want too).
Read: 2011 Holiday Gift Guides
We are sharing our holiday wishlists with you so that you might find some cool new gadgets to add to your wishlist.
Josh's Wishlist
Apple TV – $99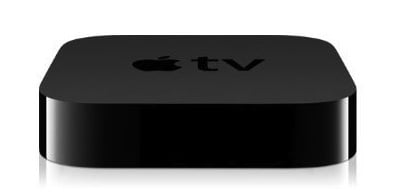 Now that the iPhone 4S and the iPad 2 can wirelessly display content on the big screen, I want to use the Apple TV to play Infinity Blade II and other apps on the big screen.
Galaxy Nexus – $299 on Contract ($650)
Do I need another phone? Not really, but what's not to love about the Ice Cream Sandwich running Galaxy Nexus. I would love to replace the HTC ThunderBolt, which is more of a paperweight every day.
Nest Learning Thermostat – $250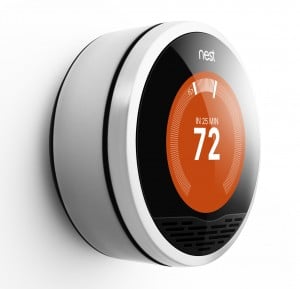 Along with the rest of the connected home gadgets on our gift guide, I would really love to have the Nest Thermostat . This thermostat has more accurate sensors, it learns from your schedule and can be controlled from your iPhone.
Magic Cable – $25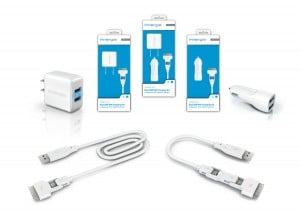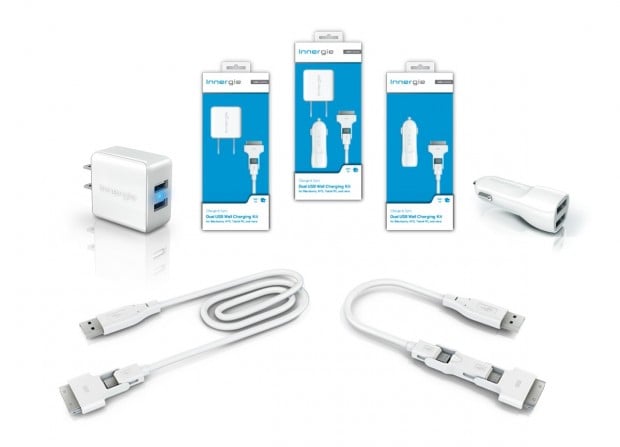 With so many devices to charge, I can't help but ask for this cool Magic Cable charger that can switch between charging the iPhone or iPad and my multitude of devices with a Micro USB charger.
Xavier's Wishlist
CANON VIXIA HF G10 – $1,249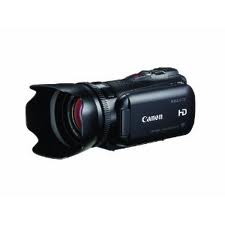 The Canon VIXIA HF G10 is a camcorder that shoots great video, even in low light. Videos shot with my iPhone 4 might be passable for uploading to Facebook or sharing with family through iMessage, but it's not the right tool for a lot of jobs. Shooting video with my Nikon D7000 does have its advantages, but a dedicated video camera is ideal for shooting both industry events and family functions.
Mac Pro – $2,339 and up

I love my MacBook Air and MacBook Pro, but shuffling GBs of videos and photos between laptops and external storage solutions is frustrating. While a desktop tower isn't mobile, multiple hard drives and a pair of powerful processors in the Mac Pro would speed up my workflow tremendously.
Giga Pan Epic Pro – $899 and up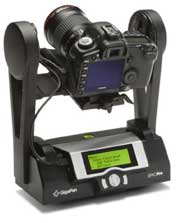 Sometimes you can't fit it all into a single frame. And sometimes you want to go nuts. The Giga Pan system helps automate the panoramic shooting and stitching process with incredible results.
There are a lot of great views here in San Francisco that I'd like to capture in this manner.
Adam's Wishlist
Samsung Galaxy Nexus – $299 on Contract ($650)

The first thing on my wish list is Verizon's 4G LTE Samsung Galaxy Nexus… that for one reason or another doesn't have a release date just yet. Doesn't bother me. I know it's coming and I want it. LTE, vanilla Android 4.0, slim design and timely Android updates. It doesn't get much better then that.
MotoACTV – $249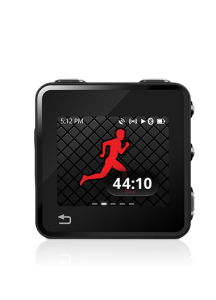 In another life, I was a long distance runner. In this life, I run 3-4 times a week in order to counter-act the countless hours I spend confined to a computer chair and desk. The MotoACTV would be a fantastic companion for me on my runs.
It can track my progress and motivate me to become the Adam of old, a person who used to be able to run 5 minute miles.
Apple Wireless Keyboard – $69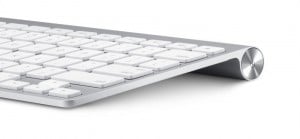 And last but not least, I would absolutely love to get Apple's Wireless Keyboard for my iPad 2. For some reason, even with the split keyboard, I've never felt comfortable using my tablet's virtual keyboard, especially when I've tried using it for work.
However, if used in conjunction with my Smart Cover, I think I could make it happen.
Kevin's Wishlist
Nikon D7000 – $1499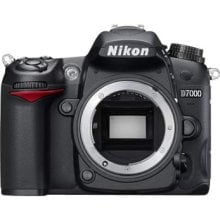 As a shutterbug I'd love to replace my D3100 (a very entry level DSLR) with the D7000, a more advanced shooter. The high ISO sensitivity, speed and HD movie mode add to the capabilities of what I already have. Also, my 50mm prime lens, which I love to use for portrait shots, doesn't let me use the autofocus on my D3100, but it is compatible with the D7000.
Plantronics Voyager Pro HD Bluetooth Headset – $99.99
I'm not really a Bluetooth headset kind of person, but when I read about this one that automatically knows when to answer the call with the headset based on whether you are wearing it or not, I was sold. After reading Josh's review of the previous model, I really wanted the Voyager Pro HD .
BookEnds 15″ MacBook Pro Docking Station – $299.95
I use my MacBook Pro mainly as a desktop, but sometimes I want to unplug and take it with me, like when I know I'm going to be editing photos. My Air doesn't handle Aperture and Photoshop as well. The BookEnds Docking station makes the unplug so much easier with a quick detachment of the power cable and snaping the thing out of this station I'm ready to go. Now I have to unplug about five cables to untether.
Pad & Quill Fire Keeper – $59.99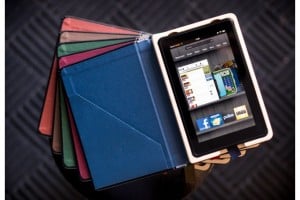 My new Amazon Kindle Fire goes with me everywhere now, so protecting it is important. I have a nice M-Edge case, but I'd rather have the Fire Keeper from Pad & Quill. It just makes the thing more book-like, and I believe based on my experience with their MacBook Air Case that it will be lighter.
Warner's Wishlist
Drobo S 5-Bay USB 2.0/FireWire 800/eSATA Storage Array DRDR3A21 – Between $675 and $800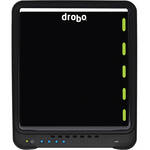 I've got a lot of media and am converting more and more of it to digital. Sure I use the cloud, but I like to have digital copies and redundant backups thanks to a Drobo.
Celluon Magic Cube Laser Projection Keyboard and Touchpad – $169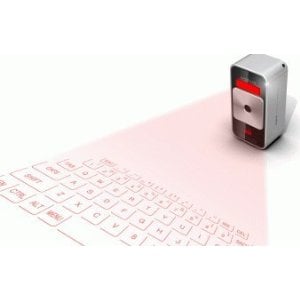 I doubt whether this will prove to be a workable solution, but I'm a geek and the idea of using projected keyboard has always appealed to that inner geek nature.
Jawbone JAMBOX (Grey Hex) – $199
I'd like to give this a try for my home setup in my office with my Mac Mini. Listening to music, audiobooks and podcasts is what I do when I'm working there.
Chuong's Wishlist
Mac Mini – from $599)

The Mac Mini may be designed as a computer, but its compact form factor makes it a versatile home theater PC. Forget Apple TV and Google TV, the Mac Mini's breadth of software for OS X (or for those Windows lover, Windows 7 via Bootcamp or through virtualization) allows users to not only play virtually any file format and media codec imaginable, but also remain productive in front of a massive display in their living room. Ditch that small monitor and edit Word documents, creat Excel spreadsheets, entertain yourself with games in your downtime or surf the Web or stream your favorite TV show online. And who says you can't be productive with the TV on?
Lapdock Pro 500 – not yet available; $350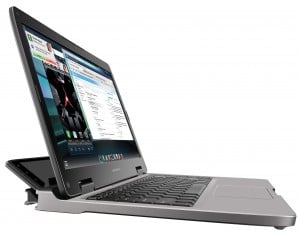 I wouldn't mind an 'I owe you' gift this Holiday for Motorola's sleek Lapdock Pro 500, which isn't yet shipping. The larger companion to the Lapdock 100 offers a more spacious, full-sized keyboard, roomier display, more expansion ports and a built-in webcam that will allow lightweight mobile warriers to ditch their heavy laptops and netbooks. While the Asus Eee Pad Transformer Prime's transforming form factor is garnering attention lately, personally a phone that transforms into a laptop is more convenient for me than a tablet that does the same. And having used the Atrix 4G and its Lapdock, I am able to ditch my notebook about 70% of the time for productivity.
Except on AT&T, the best part of the Lapdock companion accessory is that you can browse the Internet on a full Firefox browser, entertain yourself with web apps, and mirror your phone's display and scale it to full screen all using your phone's data connection, so this means no tethering plan required on Sprint and Verizon Wireless. And on 4G, you can take calls on speaker phone and multi-task at the same time with simultaneous voice and data connectivity on all three networks.
Griffin Beacon – $69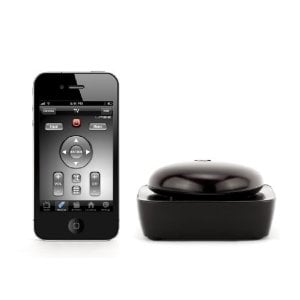 Griffin's Beacon comes in two different hardware versions — one supporting Android and the other supporting iOS with the iPad and iPhone — so be careful which one you order for your intended recipient. The hardware is essentially a dome-shaped pod that you leave on your coffee table, and it transforms your smartphone or tablet into a universal remote control thanks to a nice app with a beautifully designed GUI made by Digit.
Your smartphone or tablet connects to the Beacon via Bluetooth, and then you can control your home entertainment center by manipulating the app. Taps on the screen are sent via Bluetooth to the Beacon, which generates the proper infrared signal to control your home equipment. The concept isn't new, but at $69, you get a beautiful, full-fledged home theater controller.
Olympus E-P3 – $900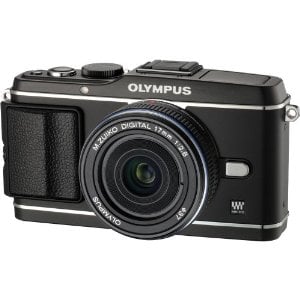 Kevin's going big on his wishlist with a Nikon D7000 DSLR camera, but I think I'd rather go a bit smaller to avoid looking like yet another tourist in San Francisco. The E-P3 from Olympus is a micro-four-thirds camera with a body footprint that's more akin to a point and shoot, but has the versatility of interchangeable lenses like an SLR camera. Olympus' offering starts at $900, but if your loved one already has the camera, then you can gift any number of lenses, filters, flash modules, microphones, memory card or accessories to complete the package.
K. T.'s Wishlist
ASUS Eee Pad Transformer Prime – $399 and up
Last year I wished and wished for a Lenovo IdeaPad U1 hybrid tablet and Lenovo completely let me down. So this year I'm going to wish and wish for something I know is coming to the U.S.
I'm a sucker for a tablet with a good and useful dock, and I really dig the Transformer's new, slim look. Plus there's that quad-core power under the hood, which I hope will lead to even more robust apps and kickin' games. While it's not as useful as a netbook, I like that the dock has a hinge so I can use the tablet like a notebook when I want.
Samsung Smart Media Hub – $129
This won't be out in time for the holidays, but it's definitely what I'm wishing for. A hub that will not only stream my digital music and video to an HDTV, but also my DVDs. Yep, wirelessly streaming DVD action is what I'm after since I don't have a DVD player these days, just a laptop.
This hub will also stream media to a smartphone, so I could potentially watch DVDs on my Thunderbolt.
I will leave my tree up until I find this under it, Santa.
MotoACTV – $249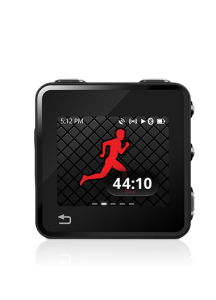 Ever since this was announced I've been filled with WANT. An MP3-playing smartwatch that will help track my fitness progress? You had me at smartwatch.
Honestly, being able to see my notifications, texts, and incoming calls without having to pull out my phone is very useful. And it will be nice to have a dedicated music player again.
Sumocat's Wishlist
Two 2 TB enterprise-level hard drives – around $200 each
One for media storage and the other for backup, either RAID 1 mirrored though not necessarily, on my media PC. This would increase my permanent capacity times four. They have to be high quality because I've had bad luck with consumer grade drives (especially Seagate).
Microsoft Bluetooth Notebook Mouse 5000 – $29.95
I prefer a mouse to a trackpad when I'm working in desktop/laptop mode on my Tablet PC (I even prefer pen/touch over trackpad). I'd really like to suggest the Arc Touch mouse, but it's not Bluetooth. If I'm going wireless with my mobile mouse, it needs to be dongle-free like the Microsoft Bluetooth Notebook Mouse.
Wacom Bamboo Create with Wireless Option – $199.95 + $39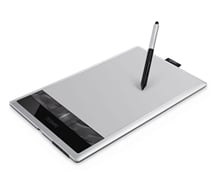 Another goodie for my media PC is the Wacom Bamboo Create, which I control using a Wacom Graphire Wireless tablet when not in Windows Media Center. Still works fine, but it's getting old and it's pen-only. Multi-touch for scroll and zoom would come in handy, and I'm guessing it will become more important after Windows 8 is released.
Our review of the new Wacom Bamboo can be found here.
Chris' Wishlist
Let me preface my list with the sad fact that I am spoiled. In the last 7-8 years my wife and kids have had fits trying to choose presents for me. You see, I have a problem: If I see something I want, I go get it. No waiting. No asking someone else to get it for me… I just go get it. Lately, I haven't been able to do that as much since my impulse buying limit had to come down a little. The only thing on my list that is gadget related is the Galaxy Nexus.
Samsung Galaxy Nexus – $299 on Contract ($650)
If everything works out, I will pick this up soon myself. Call it an early Christmas present to myself.
Lower rates on mobile data plans
I'd love to get a Christmas present from the US carriers in the form of better rates on data. While they are at it, a lower priced family text plan.
That's really it folks. I don't really need anything.
What's on your holiday wishlist? If you need ideas, checkout our 2011 Holiday Gift Guides.

As an Amazon Associate I earn from qualifying purchases.