Holiday Gift Guides for 2011: Accessories, Phones, Tablets and More
The Holiday shopping season is in full swing, and as you try to get all of your holiday shopping finished up, we want to make it easy by sharing the best holiday tech and gadget gifts of 2011.
No matter what is on your shopping list, or who you have to buy for, we have something to deliver a smile. To make the holidays that much easier, we have separated the gift guides by gift type, by gift recipient and by gift price so that you can browse, buy and be done.
Below you'll find the hottest holiday gadget and technology gifts for 2011.
Click on the list to see more of each type of gift.
Gadget Gift Guides for 2011
Here you'll find the best gadgets n a number of top tier categories like smartphones, tablets, eReaders, cameras and more. Be sure to follow through for the full list of top holiday gifts.
Tablet Gift Guide
Picking the right tablet it tough, especially if it is your first tablet or a gift. Rather than spend an hour on the phone with your family gadget expert, take the time to read our Tablet Gift Guide – 6 Best Devices for the 2011 Holiday Season. Here are some of the top picks.
Apple iPad 2
The king of all tablets still tops many holiday wish lists.
If you're looking for a fantastic all-around experience, look no further than Apple's iPad 2.
For starters, the iPad 2 features a thin, lightweight design, which is something that someone commuting on a daily basis could appreciate. Its 9.7-inch display hits the sweet spot too in terms of portability and usability. It doesn't feel gigantic but it definitely is big enough for movies and games.
It comes in both 3G and Wi-Fi flavors, and the 3G variants don't require a contract. That means that you don't need to enter anyone into a contract when buying it. Simply get the 3G version and if the person wants to use the tablet where Wi-Fi isn't available, they can make that decision themselves.
The iPad 2 also has a solid 10 hours of battery life. Again, great for people who commute but also good for those that don't want to constantly have to charge up the device. Having to have a tablet plugged in when watching a movie or reading an e-book is a unnecessary nuisance.
However,  above all, the iPad 2 has access to Apple's iOS App Store that houses tens of thousands of applications that are specifically meant to be used with the iPad.
No other tablet has that kind of support. From games, to high quality Facebook and Twitter apps, to software like Netflix which will let you stream movies right from your tablet, the App Store has it all.
That makes it perfect for those who consume a ton of media, for those that are social media nuts, for those that game, and want to do all of that on-the-go or in-house on a massive and gorgeous display.
Lenovo ThinkPad Tablet
An enterprise tablet that takes productivity to the next level.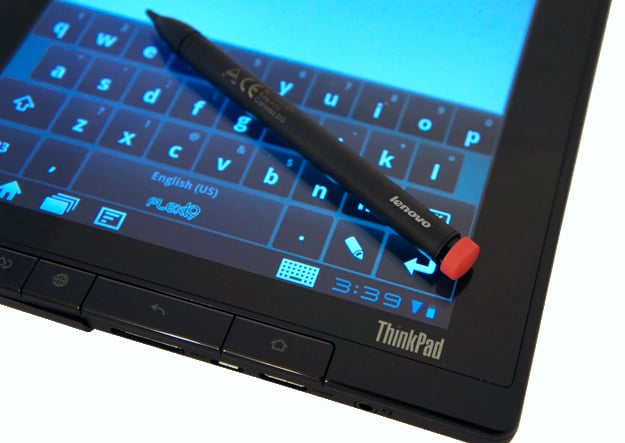 If the person you're shopping for is business-minded, you'll want to take a look at Lenovo's ThinkPad tablet. It comes pre-loaded with a dozen enterprise applications and it features both an optional stylus that we highly recommend and a Keyboard Folio case that adds both a physical keyboard and an optical mouse to transform the ThinkPad into a business juggernaut of a tablet.
The stylus, at a mere $30, is definitely worth picking up from the start.  As for the more expensive $100 Keyboard Folio, it's only necessary if the person doesn't bring a netbook along to work in conjunction with the tablet.
There are also a variety of security features and applications on board the ThinkPad to ensure your private documents will never fall into the wrong hands.
Read our review of the Lenovo ThinkPad tablet
As for the tablet itself, it packs a 1GHz Nvidia Tegra 2 dual-core processor and 1GB of RAM which means that it will be able to withstand heavy usage.
It has solid battery life, lasting between 5-7 hours in our tests, which is perfect for long nights on the train home from work, and it has access to the Android Marketplace for apps in case a break from the grind is needed.
And while it's a great gift for someone already firmly entrenched in the business world, it would also make life easier for an entrepreneur that is just starting out. For instance, a newly minted small business owner or someone with an entry level job who is trying to make the transition from college to the real world.
Read the Rest of out Tablet Gift Guide for 2011.
Smartphone Gift Guide
While we don't normally recommend a smartphone as a surprise gift, if you are buying a new phone for your spouse, kid, or asking for one for yourself, here are the Top 5 Smartphones You Should Have on Your Wishlist.
Below, we highlight two of the ultimate smartphones. Prices are high, and the cost of ownership over two years is in the thousands, but if you want to give a gift that will actually bring a smile through next Christmas, check out these smartphones.
Apple iPhone 4S – $199
AT&T, Verizon Wireless, Sprint, C Sprite
It's no iPhone 5, but with Siri plus an improved camera, iPhone 3GS and even iPhone 4 owners will want the new Apple flagship phone.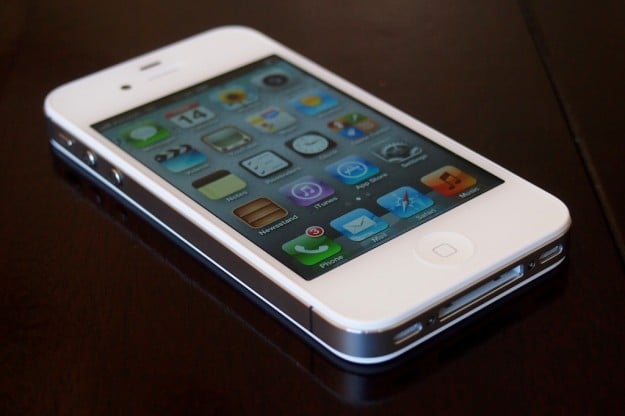 If you're eligible for an upgrade at a reasonable price, the new iPhone 4S is a great device to get as a gift. The dual-core phone offers fast performance and has excellent gaming chops, giving you plenty of options beyond Angry Birds. The improved 8MP camera on the back can completely replace most point and shoots. Plus you'll get 1080p video capture for HD movie making.
On top of the hardware improvements, the iPhone 4S also includes Siri, a digital personal assistant that can create reminders, send emails, take dictation, and open apps, all via voice command.
iOS 5 brings in other goodies, including the ability to mirror the iPhone to an HDTV via Apple TV and iCloud syncing of your documents, photos, and music.
Now that the iPhone is available on most major carriers, you can choose the best network for your area. Prices range from $199 to $399 for 16GB to 64GB models on contract. The $649 to $849 unlocked pricing is pretty steep, but it means you can give without locking the recipient into a contract.
Samsung Galaxy Nexus
Verizon Wireless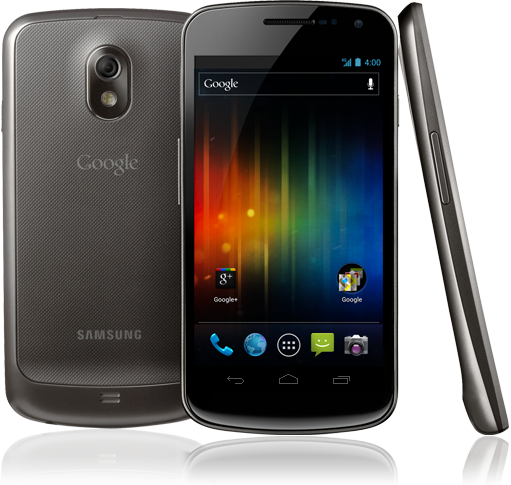 The curved design and huge screen will make the Galaxy Nexus stand out on the fast Verizon LTE network.
With an enormous 4.65″ Super AMOLED screen the Samsung Galaxy Nexus pushes the edge of the envelope of what a functional Android phone should be, but all that space for apps makes the phone a great choice if you have hands big enough to use it.
For photography lovers, the camera will be a nice feature. It will take what they call "single motion panoramic" photos and 1080p video. Edit it all on the phone and share it with social networking sites, including Google+, which is integrated.
Read Our Samsung Galaxy Nexus Coverage
The Nexus will be devouring Google's Ice Cream Sandwich Android 4.0 operating system when it finally ships sometime later this month. If you get two or have a friend with one, you can share things like contacts and web addresses to apps and videos via the new Beam feature. Trying to steal away some of the Apple Siri love, Ice Cream Sandwich also promises to improve the voice integration.
With NFC and possible Google Wallet integration, you can take your phone to participating retailers and make a purchase by just magically waving your phone.
The price of the Samsung Galaxy Nexus hasn't been set yet but we expect it to be in line with the RAZR at around $300 with a contract and as much as $600 or more off contract.
Check out the rest of our Smartphone Picks for the Holidays.
eReader Gift Guide
From the Nook to the Kindle and even a few other eBook readers, our eReader Gift guide helps you pick the perfect eBook reader to give for 2011.
Amazon Kindle Touch
The Kindle finally gets touch-friendly.
Amazon's new Kindle is slimmer, lighter, and more pocketable than it's keyboard-bearing predecessor. Thanks to the touchscreen, an on-screen keyboard replaces the physical one. Users can turn pages with the tap or swipe of a finger.
Kindle's Easy Reach feature allows users to turn to the next page with either the right or left hand without having to reach or pull off awkward swiping maneuvers. Good thing, since this Kindle doesn't have any physical page turn buttons.
Inside books, readers can now access a wealth of information about characters, settings, historical events and more with Kindle's X-ray feature. Searching, bookmarking, notes, and social sharing remain.
Aside form eBooks, users can also load and read their own documents to the Kindle. It supports TXT, PDF, and DOC/DOCX files.
The Kindle comes in two versions: Wi-Fi only or Wi-Fi + 3G. Wi-Fi only Kindles still get free access to AT&T hotspots around the country, so you can download books, search Wikipedia, or check your email with the (extremely) limited browser even when you're not at home.
The Kindle Touch starts at $99 for the Wi-Fi only version, but keep in mind that this is the Amazon Offers version with screensaver ads. The ad-free version starts at a reasonable $139.
Barnes & Noble Nook
Style, comfort, and social sharing all in one package.
Just a year and a half after getting into the eReader game, Barnes & Noble created one of the best eBook devices of 2011. The new Wi-Fi only Nook features a lightweight and comfortable-to-hold design with a soft-touch coated, curved back. The Android-based software is simple yet robust, packing in features that help readers connect with their book-loving friends.
The crisp touchscreen at the center is still flanked by physical page turn buttons for those that prefer them. Customize their functions to fit your hand size or how to prefer to use the device. Or, just tap or swipe the screen to turn without experiencing that annoying flash every time you do.
Sync the last page read, bookmarks, and notes across all devices connected to your Barnes & Noble account, share passages to social networks, plus share your progress and what you're reading with select people via Nook Friends. With a Nook you can also lend and borrow books from friends and borrow from local libraries.
Since the Nook can read EPUB files, a popular eBook format, owners can load books from stores other than B&N, such as Google eBooks, Sony, and Kobo. You're not tied forever to one store and can move your eBooks to a different eReader in the future.
Check out our eReader Gift Guide for more top eReader picks for 2011.
Notebook Gift Guide
Buying a notebook as a gift can be tricky, not just because of personal preferences, but because of the utter amount of crap on the market.
We skip the bad and highlight the best notebooks and netbooks to give in 2011. From mainstream systems to netbooks and gaming notebooks we have you covered. Here are a few of teh top picks.
Gateway ID Series
Looks and power in an affordable, portable package.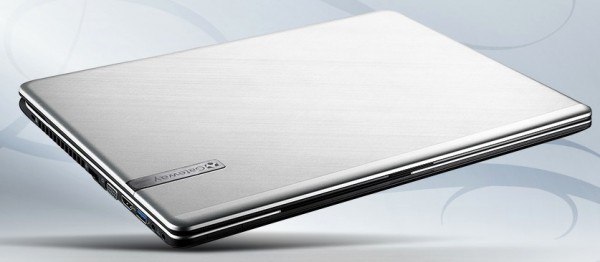 The Gateway ID 47 packs a 14″ display in the frame of a 13″ notebook, giving you bigger display without filling up a backpack. While the notebook is smaller, it still includes a DVD Super Multi Drive and full complement of ports, which means you won't need to add a stocking of adapters to your gift bag.
Read our Gateway ID47 Hands On Review
The Gateway ID 47 is attractively priced for students and home users who need the power to do basic student tasks as well as come video editing and photo touch ups. The battery lasts long enough to get you through a day of classes, and with a small package, you can carry the charger if you need to do some power intensive work.
Gateway sets the ID 47 apart from the rest of the Gateway fare with nice looks and good build quality, pictures don't do this notebook justice. For $679 you get a very good looking notebook.
This notebook is a top pick for students and mobile users who care about style, but are budget conscious.
Pertinent Specs: 14-inch display, 1366 x 768 resolution, 2.4GHz Intel Core i5 2nd gen processor, 500GB hard drive, webcam, Super Multi DVD drive, 4GB RAM, Intel HD 3000 graphics
Alienware M17x
No compromise power and gaming performance, for those who can afford it.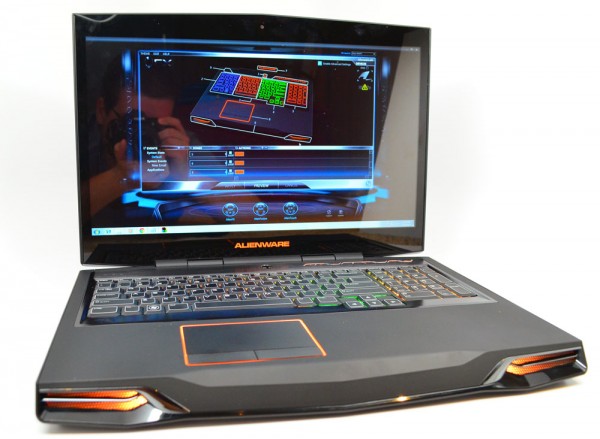 The Alienware M17x has a powerfully bold look, that houses an equally powerful set of components. This is a gaming notebook, for gamers. When your gamer opens up this notebook, be prepared for some screams of excitement, and that's before he or she turns the settings all the way up in their favorite game.
The Alienware notebook is slimmed down for 2011, but is still quite heavy, so set this one on a desk. All of the colors you see above, from the vents to the keyboard are customizable. Gamers can even light up separate zones in different colors and set the lights to pulse.
The large 17″ display can be purchase with a 1080P HD resolution, delivering eye pleasing HD visuals and a large playing surface. This is also nice for watching movies, and comes in handy if work is needed. You can put two windows side by side to write a paper while referencing source material. When the notebook is on battery power, it can switch to integrated graphics, which deliver up to 4 hours of battery life while browsing Facebook and other sites.
Read our Alienware M17x Review 
If you can splurge, add the Wireless HD option when customizing the notebook. This allows you to stream HD games and movies to the big screen without any lag. Perfect for playing the latest game in the living room or media room without running wires all over.
Pertinent Specs: 17-inch display with up to 1280 x 1080 resolution, Intel Core i7 2nd gen processor, 8GB RAM and up to 1.5 TB hard drive, high end AMD and Nvidia graphics options
Notebook Gift Guide: The Best Notebooks, Netbooks and Ultrabooks to Give in 2011
Tech Toys For Kids
In order to be a holiday hero to the kid or kids on your holiday shopping list this year, we have also found the best tech toys for kids. From toddlers to tweens K.T. Bradford has found the best tech toys and gadgets for the kids on your shopping list.
Still need more gift guide ideas? Check out the rest of our accessory gift guides for 2011 and gift guides by price to get your shopping done faster.

As an Amazon Associate I earn from qualifying purchases.