Grand Theft Auto III Coming to iPhone 4S, iPad 2 and Top Android Phones and Tablets
RockStar Games just announced that Grand Theft Auto II will be heading to mobile phones this fall, including the new iPhone 4S, iPad 2 and many high end Android devices.
The release of GTA III for iPhone and Android marks the 10 year anniversary of the Grand Theft Auto game that had a major impact on the gaming industry.
This game will require a significant amount of horsepower to play, which will leave many device owners out in the cold. This is exactly why we talk about specs and performance when we review devices. This is also why we complain about fragmentation on the Android platform.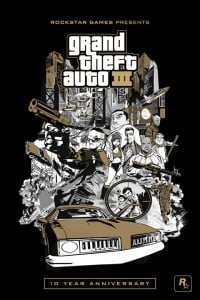 Grand Theft Auto III will take a lot of power to tun, which is why RockStar is only offering the game on the more powerful iPhone $s and iPad 2 devices. On the Android side, you will be limited to a select number of devices, listed below.
Apple iOS Devices: iPad 2, iPhone 4S
Android Phones: Droid X2, HTC Evo 2, LG Optimus 2X, Motorola Atrix, Samsung Galaxy S2
Android Tablets: Acer Iconia, Asus Eee Pad, Motorola Xoom, Samsung Galaxy Tab 10.1
If you don't have one of these new devices, you'll have to break out the PlayStation in order to play. This is nothing new for Android owners, but is likely the first of many games coming out that will focus on the iPhone 4S over the iPhone 4.
RockStar hasn't shown off gameplay on the mobile devices listed above, but below you can see a trailer for the original Grand Theft Auto III game.
Are you excited about the arrival of Grand Theft Auto III on mobile devices? Enough to make it a factor in which device you buy next time you are shopping?
Via Ubergizmo

As an Amazon Associate I earn from qualifying purchases.