6 Great Bluetooth Speakers for the iPad
The iPad's speakers are okay at best. But for anyone who listens to a lot of music, more power is appreciated. And the best way to increase the sound quality of the iPad is to use an external Bluetooth speaker.
A Bluetooth speaker works by connecting to the iPad over Bluetooth. Bluetooth speakers produce produce better sound and allow the portability of taking your music anywhere. With rechargeable batteries, these speakers can be used everywhere: from the park to the patio in your back yard.
There are a lot of different options when it comes to speakers that can be paired with the iPad. How you intend to use the speakers will impact the buying decision. The speakers in this roundup have a range of prices and features, like battery life, size and (one of the most important) sound quality.
Check out the slideshow:
Big Jambox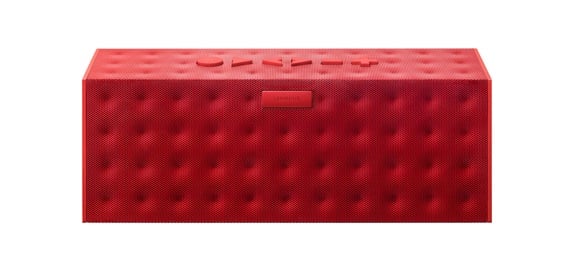 Jawbone is known for making great Bluetooth headsets, but this pair of speakers shows they can also make great Bluetooth speakers. The Big Jambox is designed so that an iPad can sound like a concert anywhere you go. Only weighing 2.7 pounds, it's also easy to travel with. The battery lasts for up to 15 hours. Another cool feature is that the speakers have a bult-in microphone. If you want to chat over Skype the speaker will both provide audio and provide a mic.
$299.99 at Jawbone

As an Amazon Associate I earn from qualifying purchases.