GTA 5 Manual Arrives as iFruit for Android Remains MIA
The instantly successful and record-breaking Grand Theft Auto 5 is quite popular right now. However, the mobile developers at Rockstar aren't getting the same love from users waiting for the companion iFruit app for Android. Today though Rockstar is one step closer and have released the official GTA 5 Manual to the Google Play Store.
If you're looking for additional details and directions while roaming the huge city, this will be your best bet. The manual promises to offer tons of additional info and content for users. Shortly after launching the game to record sales, Rockstar released the manual and a companion app for iOS, and now after weeks of waiting Android users can at least get one of the two.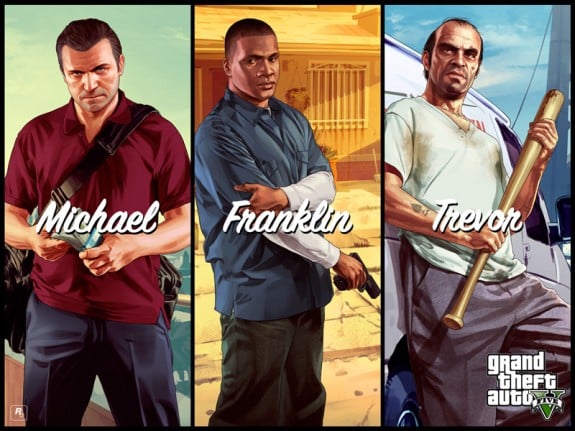 The large 181MB app offers hundreds of pages to help users roam the massive world inside of Grand Theft Auto. Detailing game controls, dynamics, locations, and maps covering all the neighborhoods and surrounding activities you can participate in. It's a great addition, but the important app is iFruit which still isn't available for Android.
There is one benefit here though. Rockstar has a version of the manual that's completely interactive where users can zoom in and out of maps and specific locations, but Android users probably won't be happy until they receive their own companion app like iFruit.
With the Google Play Store listing of the manual Rockstar takes the moment to remind players that Grand Theft Auto 5 is "set in the biggest, most dynamic and most diverse open world ever created," which basically means the manual is a must download, and will enhance gamers experience even further.
So far Rockstar promises an iFruit for Android is in the works, and claims the developers are working extremely hard to deliver it to all users. Oh and lets not forget that this isn't the only issue plaguing the developer. There's still loads of work to be done on the GTA 5: Online aspect. Considering they are still giving free game money to frustrated customers.

As an Amazon Associate I earn from qualifying purchases.