Guide To Google Android 4.0 Ice Cream Sandwich
Today the Samsung Galaxy Nexus is finally available to consumers in the US, as is the new Android 4.0 operating system, Ice Cream Sandwich. This OS represents the biggest overhaul of Android for phones thus far.
Just as with all Nexus handsets, this one will serve as a flagship and a sort of showroom for all that is good and perfect about Android 4.0. If you want the pure Android experience without any skins getting in your way, this is what you want.
If you're contemplating running out to get the newest, baddest Google Nexus phone, here's what to expect when you turn it on.
User Interface Overhaul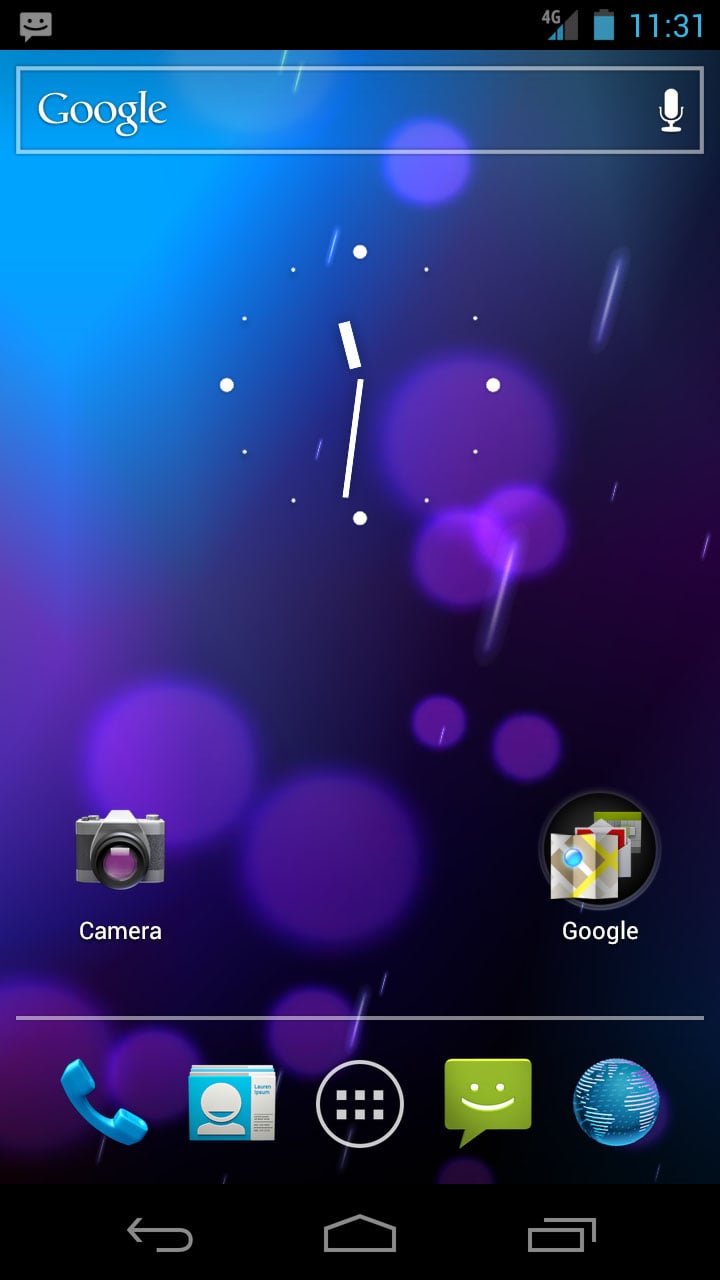 With Android 4.0 Google overhauled the UI in a big way. Combining elements of the 2.x versions of the OS made specifically for phones and the 3.x versions made for tablets, Ice Cream Sandwich represents a mobile OS that's supposed to work for screens both large and small.
Fans of Android tablets will recognize some of the design elements from 3.0, particularly the navigation buttons at the bottom, which are persistent (or recalled at a tap) and have a Tron-esque style to them. The intent is for phones to leave physical buttons by the wayside as much as possible.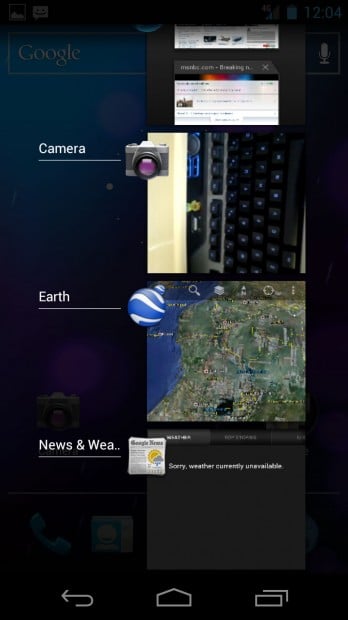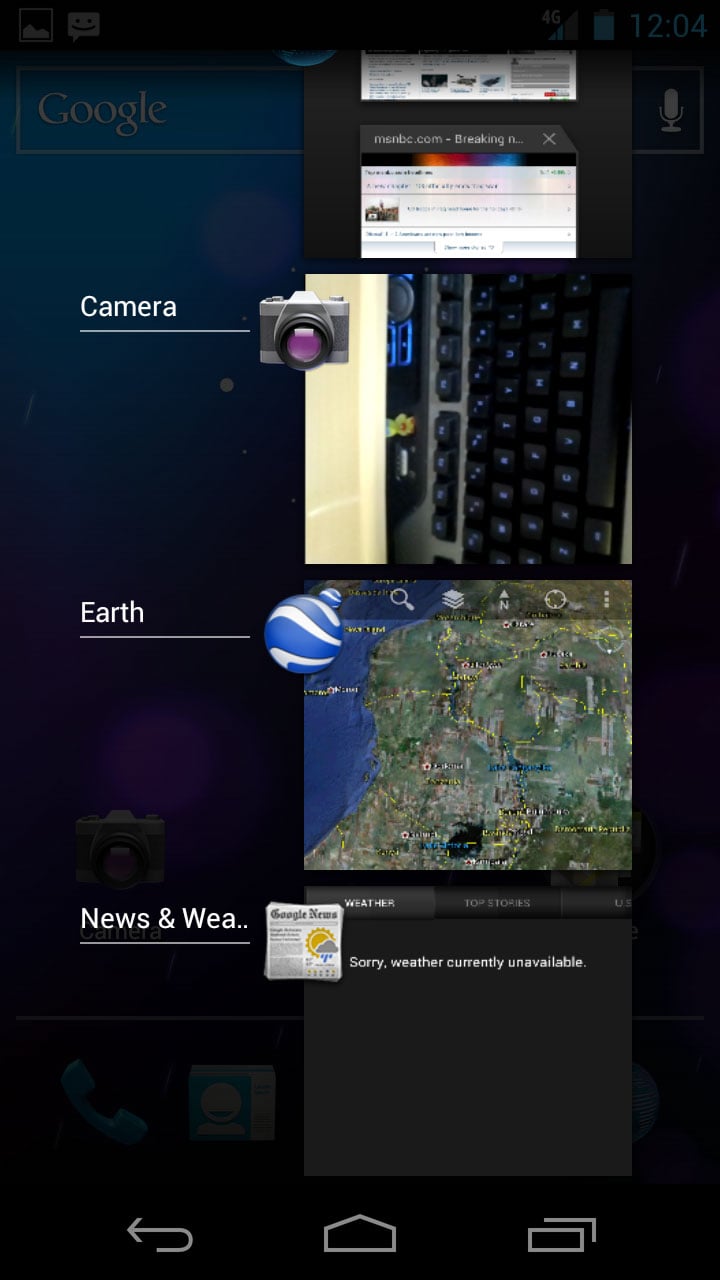 In a move that's already proven polarizing, the third button in the navigation area next to Back and Home is not Menu, as we're used to with phones, but Multitasking/Recent Apps. This works much the same as its Honeycomb counterpart, showing you a list of apps and thumbnails. In ICS it's not just a flat, scrollable element but more carousel-like. The video below shows off the new multitasking in Android 4.0
What happened to the Menu button? On apps that offer the function, it will be represented by three vertical dots.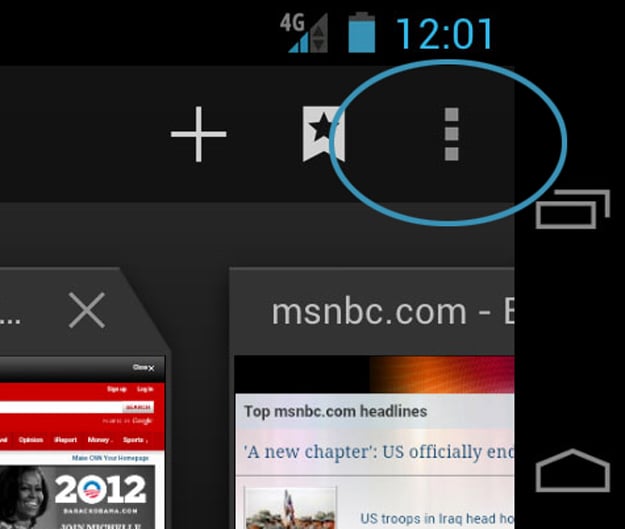 They don't always appear in the same place, meaning you may need to hunt for them. This will likely cause confusion for a while, but as developers update their apps for ICS as they did for Honeycomb, getting to settings and other functions will hopefully be less fraught.
Google added a tweak to stock Android that users have praised in skins from companies like Samsung and HTC. For instance, there's now a little dock section at the bottom of each homescreen where users can place their most oft-used apps. You can see how this new dock section works in the video below.
In Notifications, users can now dismiss individual items by swiping them away without having to dismiss everything to clear out the list. Plus there's now an icon for the Settings menu.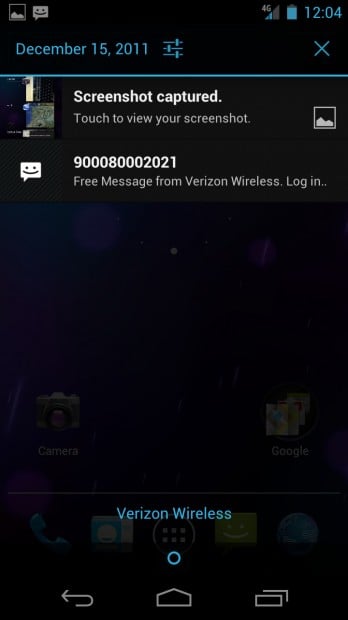 In addition to unlocking with a passcode or a trace, users can now unlock the phone with their face. This isn't the most secure method and, depending on the light, your phone may not recognize you.
Apps, Widgets, and Management
Google updated its core apps to match the new Android look. Like the overall interface, the new designs are cleaner and more open (and very familiar to the new look of Google web app interfaces with a hint of a sensibility found in Windows Phone 7's Metro interface).
Gmail now includes a taskbar to make tagging, deleting and archiving easier. Users can also see excerpts from emails before opening. The app will also cache more emails offline.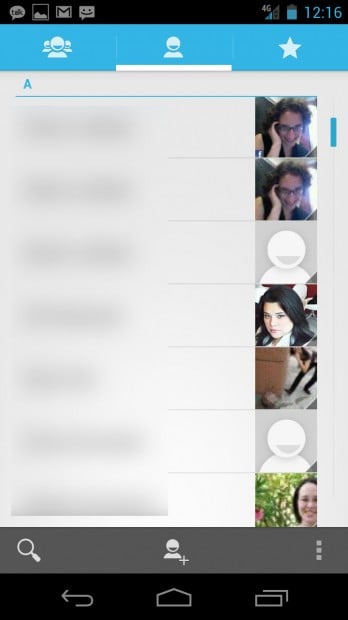 The Contacts app syncs with data from Google+, Twitter, Flickr and LinkedIn to give you a more comprehensive overview of a person's social life and how they connect to you. Facebook isn't in there yet.
The Calendar now indicates when you have appointments even in month view, allowing you a bit more information at a glance.
The Camera boasts no shutter lag plus a host of nice settings built-in: panorama mode, more filters, and editing right from the app.
The video above shows off the new Camera app and functionality on the Galaxy Nexus, which will soon be on other Android 4.0 phones.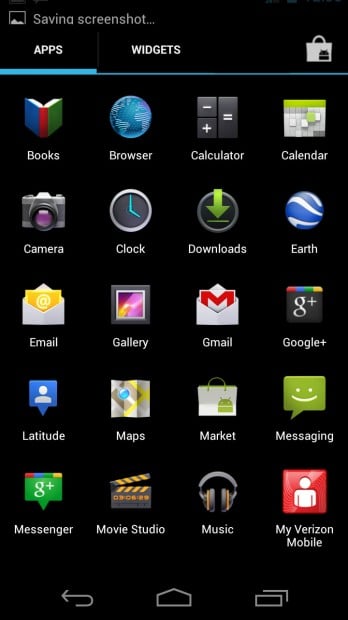 The familiar app launcher menu has a few additions. One most will notice right away is the icon for the Android Market which remains persistent on the upper right of the screen.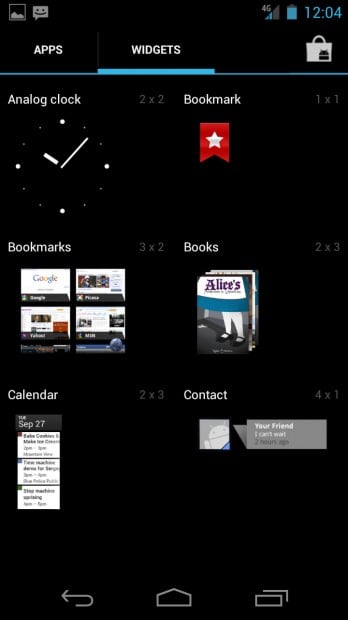 In addition to apps, users can now view available widgets from this menu. Some widgets will give you a preview of how they'll look once placed so you can browse them more effectively.
Creating app folders is now more iOS-like. To do so, just drop an app on top of another.
Users can now shut down apps right from the Recent Apps carousel by swiping the thumbnail off to the right. You can also see an app's info from this feature.
A Data Tracking app now comes standard with Android and even includes a way to limit usage. If you set a monthly limit the OS will shut down mobile data until you tell it to turn back on again. Very useful if you have a limited data plan. The monitoring app will also show you which apps use up the most data.
As Ice Cream Sandwich is new, many report that not all apps are working with it yet. This will ease up over time, but some may encounter beloved apps that refuse to play nicely with the new OS.
Messaging and Communication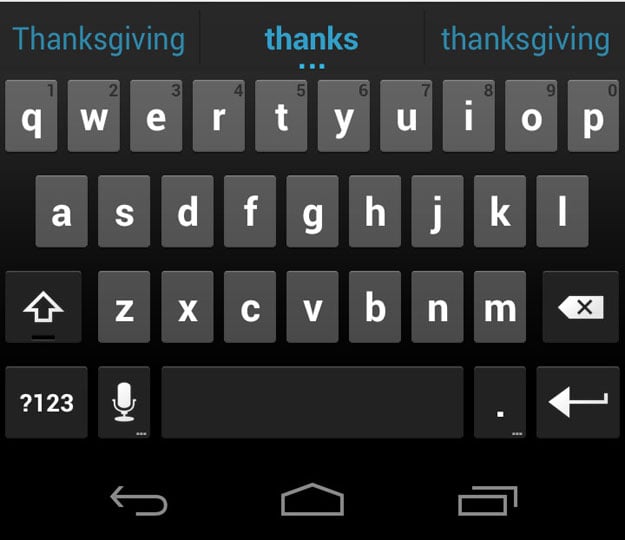 The Gmail app isn't the only thing that got a nice overhaul. Ice Cream Sandwich's keyboard is much improved by most accounts. Upgrades include better auto-correction accuracy, the ability to tap on misspelled words after the fact to fix them, and an option to choose how aggressive auto-correction should be.
Typing is more accurate, even for those who are a bit messy with their key presses.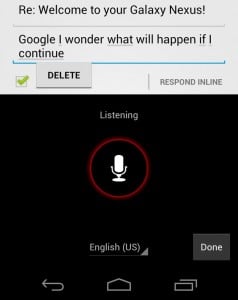 Voice input now allows you to see what word Google things you said as you talk — no more waiting until you're done to see the results.
The Phone app supports SIP Voice Over IP, which means that it will be easier to integrate services that use data instead of minutes to make voice calls. That makes it possible to ditch minutes altogether if you find a VoIP service that costs less than a traditional plan.
Browsing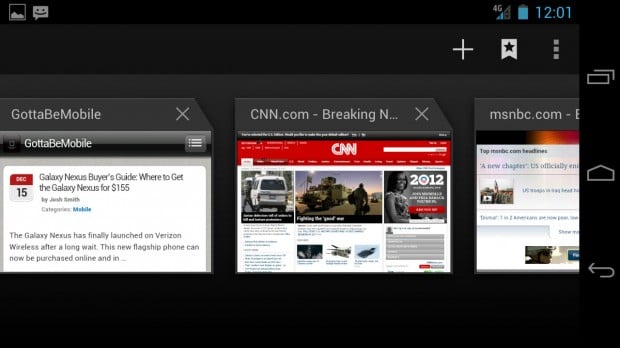 Android's stock browser is more useful with tab management, which should make it easier to switch between windows.
Google added a "Request Desktop Sites" function so that users can choose to see the full version of a website if they want, even on a small screen.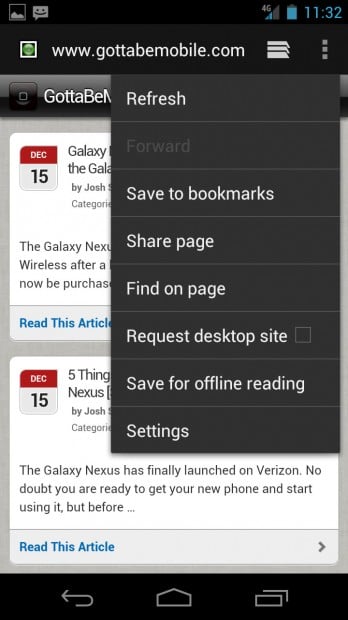 The browser can also save pages for offline reading, though the functionality isn't as robust as some third-party apps.
At launch, the Galaxy Nexus will not have Flash, though Adobe says they're working on an ICS-compatible version of their app and will get it to users soon.
Keep an eye out for our review of the Samsung Galaxy Nexus and Ice Cream Sandwich.

As an Amazon Associate I earn from qualifying purchases.