Halo 5: Guardians is the first new game in the long-running first-person shooter franchise to be built specifically for Microsoft's Xbox One entertainment console. As one might assume from that fact, it's sprawling. It showcases everything that the Xbox One and Xbox Live can do. Xbox Live Cloud Compute powers the team of Spartans that you traverse the game's story with. Xbox Live manages lightning fast matchmaking so that up to 24 users can start playing the game's Warzone multiplayer immediately.
Forget everything you've heard about the game, everything thing you've seen about its features. You can experience it all for yourself. At least you can if everything on Microsoft's end is working as it should. Users who picked up the game Halo 5 problems semi-regularly.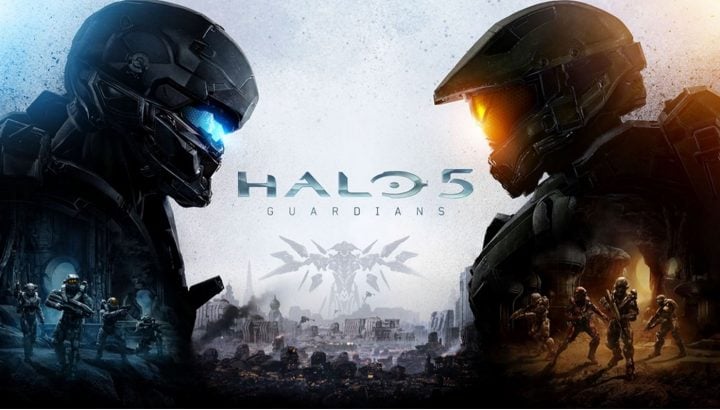 Read: Halo 5 Release Date: 8 Things Buyers Need to Know
Halo 5 Problems: Halo Waypoint Issues
Halo Waypoint is the one site for everything Halo. There's series lore there, plus video content. Halo 5: Guardians uses the website to act as a companion away from the game. It sports all kinds of kill statistics and even a character customizer. Early this morning the site went down. As such, users couldn't check their stats or open their REQ packs and REQ Bundles while their version of the game was downloading. Right now, the site is mostly up, but having some trouble with stability.
If you find yourself unable to connect to Halo Waypoint, head into the game itself to open up your REQ Bundles and Packs. 343 Industries never takes the site down, but connection issues are always possible.
Halo 5 Problems: Play Before the Download is Finished
Normally, the Xbox One allows you to start playing a game before it finishes downloading. Since modern games can be huge, the idea is to make digital games purchases almost as easy as buying a disc in a store. Problem is, developers have to build support for this into their games. It appears that Halo 5: Guardians doesn't support the feature.
Unfortunately, if this is one of those Halo 5 problems that doesn't have an immediate fix. Theoretically, 343 Industries simply didn't build the game in a way that would allow users to begin its campaign before the rest of the game has finished downloading. You'll need to wait for Halo 5: Guardians to finish downloading if you purchased digitally. That could take a bit, the download is roughly 40GB. That's before any patches or updates.
To be clear, disc buyers only need to install the game on their system.
Halo 5 Problems: Redeem REQ Packs Online
Don't feel like typing in the code for your REQ Pack or REQ Bundle? If for any reason the game itself gets overloaded, try redeeming on Halo Waypoint. You'll need to sign in with the same Microsoft Account that you use on your Xbox One.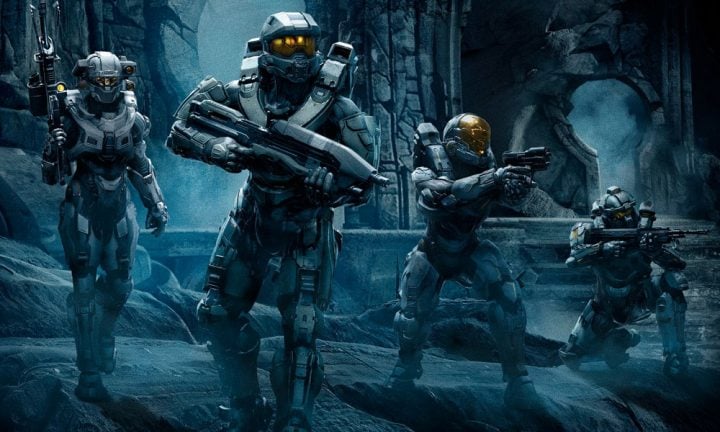 Halo 5 Problems: Slow Download Speeds
Between the game itself and the rather large update, some say that their list of Halo 5: Guardians problems includes not being able to get the game download itself running reliably. That makes sense, this is a large game after all.
To help speed things up, try downloading Halo 5: Guardians to your console with the Ethernet port connected directly to your router. This gets around Wi-Fi's sometimes slow download speeds and rules out issues with your network.
Halo 5 Problems: Xbox One Out of Space
Some Halo 5: Guardians players are finding that their system reports they're out of storage after they've installed the game. This keeps them from installing the update that's required to play multiplayer.
If your console really is out of space, you'll need to clear something off it to make room for the update. If you already have the game installed and an external hard drive, try moving the game off the hard drive in your Xbox One and too the external drive. To do this select the game in the My Games & Apps are and press the menu button on your controller to Manage the game. Move the game to your external drive. Then start the update process again.
Halo 5 Problems: Is How 5 Down?
You can check to see if Halo 5: Guardians is having server trouble here. If the service is still reporting that it's fine, you should check your modem and wireless router to make sure that they are working correctly. Don't forget that Halo 5 integrates with Xbox Live. If Xbox Live is having issues, they'll definitely surface in the game. You can check the status of Xbox Live here.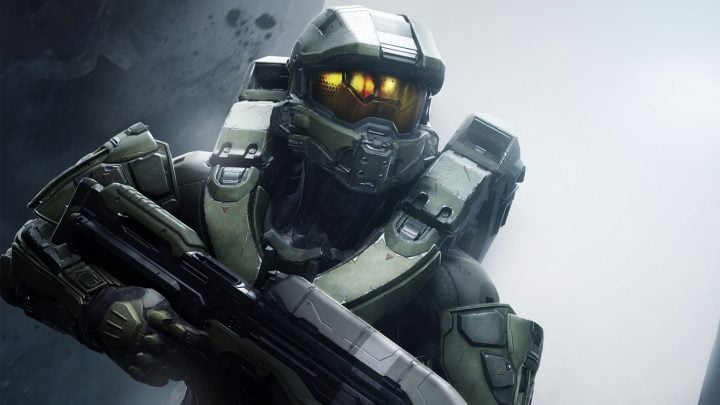 Read: Which Halo 5: Guardians Edition Should You Pre-Order
Halo 5 Problems: You've Received a Halo 5 Ban
Microsoft remains as committed as it's ever been to keeping Xbox Live a great place to play for as many people as possible. The same goes for the service's flagship game. Every day people are banned from Halo 5: Guardians. 
Being banned isn't necessarily a Halo 5 problem, really. It's more of a social issue. Microsoft and 343 Industries bans users for ruining the only experience for everyone else. Your ban could be for the language that you used during a match online or the messages that you sent someone over the service. There are even consequences for quitting matches before they're done. These are legitimate bans in the eye of Microsoft.
If you think you mistakenly received a Halo 5 ban, post in the dedicated thread about the ban on Halo Waypoint.
Halo 5 Problems: No Sound In Warzone
Since the Ghosts of Meridian update, a growing number of users are reporting that they have no sound. More specifically, there's no audio coming from the game during the cut scenes that each Warzone match starts with.
There's no official fix or workaround yet, unfortunately. Reportedly, the issue is widespread. As such, there should be a fix any day now.
Good luck fixing your Halo 5 problems. Gotta Be Mobile will keep this list of fixes and problems updated with new issues as they arise.

As an Amazon Associate I earn from qualifying purchases.