Halo 5 Storage Requirement Revealed
As predicted, Halo 5: Guardians buyers will need to clear a bit of space on their console when its release date arrives. With two weeks left to go until release, Microsoft is confirming the Halo 5: Guardians storage requirements and again confirming a major update that users will need to download on release day.
Microsoft confirmed the Halo 5: Guardians storage details with video game website GameInformer this week after news leaked out about how big the game would be at Neogaf, a gaming-focused forum. Halo 5: Guardians is this year's biggest launch on the Xbox One. The game features a long campaign, with co-operative multiplayer built-in and a massive new battle simulation mode called Warzone.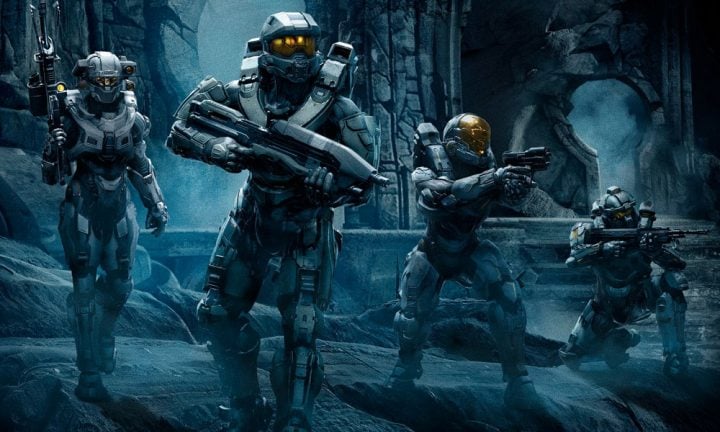 All those new features and better visuals are going to cost Xbox One owners at least 55GB of storage space come release day. "Halo 5: guardians will require approximately 55GB of hard drive space for the complete game. Digital copies will include the full game, and disc copies will require approximately a 9GB download for multiplayer map content," the statement sent out by Microsoft says.
343 Industries, the developer at Microsoft in charge of the Halo franchise, confirmed that there is a Day One update coming earlier this month. It's unfortunate, but necessary since it appears the studio is still working on the multiplayer experience all the way until release day arrives. Problem is, anyone who purchases the disc version of the game will need to set aside time to downloadable the 9GB update immediately after getting the game home if they want to experience the game's Arena or Warzone multiplayer on release day.
Theoretically, anyone who purchases the digital version of Halo 5: Guardians gets around this already if they have the console's always-on mode enabled anyway. This mode allows the Xbox One itself to download new games and game updates silently, even when the console is turned off. Microsoft is trying to limit the stress of downloading the game on release day in other ways too. The Xbox One 1TB Limited Edition Halo 5: Guardians Bundle goes on sale next Tuesday, a full week before the Halo 5: Guardians release date.
Read: 5 More Things to Do Before the Halo 5 Release Date
How much storage Halo 5: Guardians require is important for a few different reasons. First, there's the amount of storage that users have in their consoles. Early Xbox One consoles and the cheapest Xbox One bundles available today all come with 500GB of storage. Certain features and options on the console eat into that 500GB heavily. Gamers are worried about having to delete some of their unfinished titles before they can play Halo 5: Guardians. That worry seems to be a bit overblown. The Xbox One allows users to add more storage with an external hard drive. Also, more casual users aren't likely to have filled their console's storage already.
Read: Which Halo 5 Guardians Edition Should You Pre-Order?
Concerns over bandwidth are more real. A 55GB download can take a very long time. Worse, a growing number of users have bandwidth caps imposed on them by their internet service provider. Buying a disc-based game has always been an easy way to get around bandwidth limits and downloads, but day-one updates are slowly making them less of an escape. A 9GB update will take hours over a limited connection.
There'll definitely be some users surprised that there's a big download that they need to get before they can experience the game that they've stood in line for.
Halo 5: Guardians is available for pre-order now at stores like GameStop, Target, Wal-Mart and Amazon. Versions of the game start at $59.99 and go up from there. Halo 5: Guardians Limited Edition costs $99.99 and includes some extras. Halo 5: Guardians Limited collector's Edition costs $249.99.

This article may contain affiliate links. Click here for more details.