Hands-On With Lexibook Tablets For Kids, Toddlers and Teens (Video)
Another interesting set of made for kids tablets on display at Toy Fair were the Lexibook line with slates for kids as young as 3 on up to teenagers. The tablets run on Android — 2.3 on the models for young kids, Ice Cream Sandwich 4.0 for the larger ones — and feature parental controls, pre-loaded entertainment and learning content, and sweet specs.
The Junior's Tablet for 3 – 6 year olds looks a little like the chunky tablets for toddlers by LeapFrog and VTech. Unlike those systems, Lexibook doesn't restrict the tablets to their propritary content and app ecosystems. Parents will be able to load regular Android apps and the music, movies or games they want.
Parents won't have to worry too much about drops as the case is made from sturdy plastic and the screen even has a built-in cover.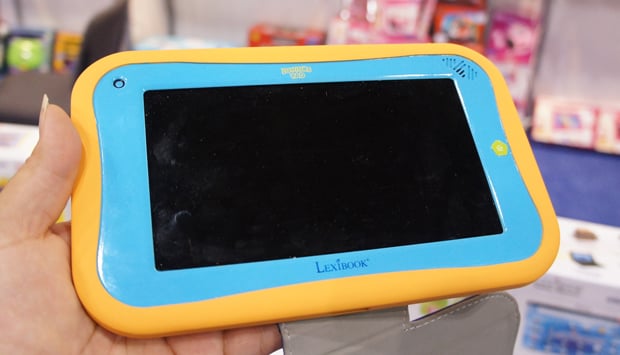 Moving up in age, the 7-inch Lexibook Tablet is for 5 – 8 year olds and comes with pre-loaded learning apps, eBooks, etc. It doesn't have access to the Android Market at this time, though Lexibook has a content and app store of their own. Again, users aren't restricted to this, but it's good to have onboard.
Both of these tablets have resistive touchscrens and run Android 2.3.
The Touchman 8 and 10.1-inch Ultra Tablet are for older kids and teens. I like that these are designed to look just like adult tablets on the market. They're pretty skinny and light — nothing to the iPad, but not clunky, either — and feature colorful but not condescending designs.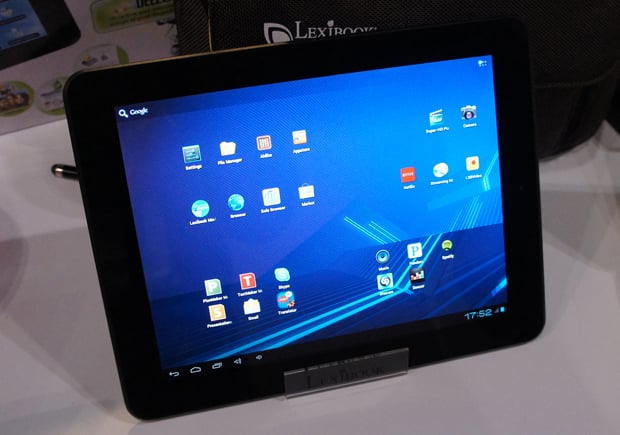 Both of these tablets have single-core processors but nonetheless performed well in my short time playing with them. They'll ship with Ice Cream Sandwich plus a nice set of pre-loaded apps including Netflix, Pandora, Spotify and an office suite.
The one odd duck in the lot is the Lap Tab, which is an Android 2.3 convertible tablet with a keyboard attached. It's meant for both work and play, but feels a little too plasticy and not so sturdy.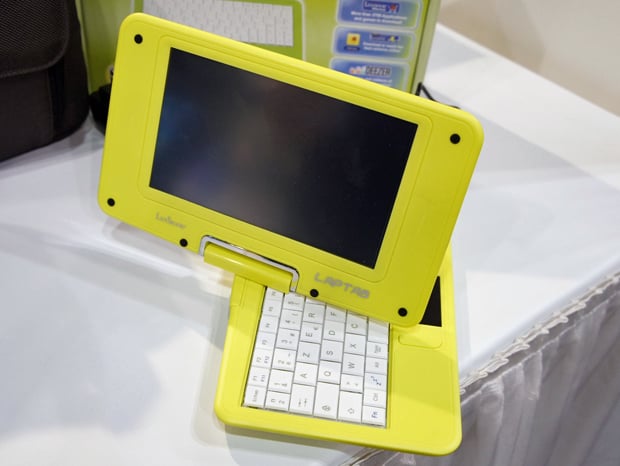 Lexibook will also sell some nice accessories to go along with these tablets including a cradle, keyboard, and stylus.
Expect to see these hit stores in the summer. Prices aren't final, but the company plans to be very competitive in this arena. The smaller tablets will likely retail for around the same price as the Kindle Fire or less and the larger ones will be much less expensive than the iPad.