Hangouts Updated to Add Video Calling Support for AT&T
After it was discovered that Android users cannot make or receive video calls through Google's preloaded Hangouts (formerly Google Talk) app on Android smartphones on AT&T Mobility's network, a new app update has been pushed out to the Play Store to remedy this.
AT&T had since denied that it was blocking video calls placed or received over its 3G or 4G network after it was widely reported that the feature did not work. According to Android Community, the reason that video calls did not work is because Google had not cleared the app with AT&T to certify it for video calling. The carrier had later released a statement that preloaded video apps would be enabled by the end of the year for video calling, and it looks like it is making good on this promise.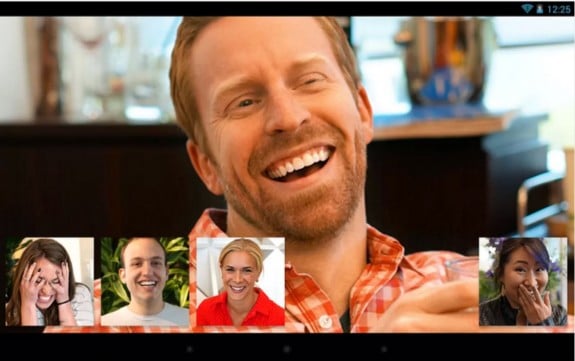 The new app, which is available as a free download or update on Google's Play Store, will enable the ability for video calls on AT&T. However, not all users will have success initially as AT&T may still need to enable the changes to each account. Until that happens, your luck of trying to connect a video call over AT&T will vary.
This update effectively removes the restriction that video calls would have to be connected over a WiFi network for AT&T customers.
This isn't the first instance where there were problems with video calling on AT&T's network. After having blocked FaceTime video calling over 3G/4G on its network, AT&T had similarly quietly re-enabled that feature.

As an Amazon Associate I earn from qualifying purchases.