Hardware Hack Brings Canon Interchangeable Lenses to Nokia N8 Smartphone
The venerable camera phone that is known as the Nokia N8 is still one of the most respected camera-enabled smartphone on the market, having been used to photograph magazine cover shoots, film feature films, and create short-length movies. Now, hackers are taking the Nokia N8 and pushing Nokia's Carl Zeiss optics-powered Nokia N8 with a large 12-megapixel camera sensor and Xenon flash to new limits. One proof-of-concept hack brings interchangeable lens to the Nokia N8, giving it the power akin to a larger rig, like a DSLR or a micro four-thirds system.
One hack featured on They Call This Life shows the N8 attached to some Canon lenses. The hack itself is just a proof of concept and is definitely not ready for production or prime time use just yet as it's held together essentially by sheets of corrugated cardboard, glue, and rubber bands. However, as a concept, it does show off the potential of the Nokia N8 and that the phone is still aging gracefully despite newer models on the market.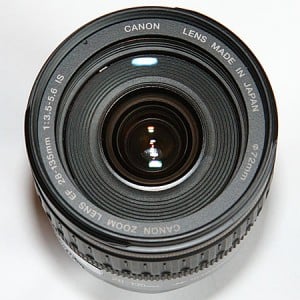 Interchangeable lens hacks have been devised for various phones, and with smarphone photography becoming more popular with capable mass-market devices like the iPhone, Galaxy Nexus, Galaxy S II, and others, commercialized interchangeable lens solutions may make it it easy for casual photographers to capture amazing images. However, for a solution like this to work, perhaps cheaper lenses may be the key, rather than reliance on Canon optics, as more professional photographers may still opt to stick with more traditional set-ups using a Canon body rather than the N8 to power the whole system.
For those who prefer a little bit of optical zoom, Polaroid's smart camera phone introduction at CES 2012 may be a good introduction into this niche market.
Via: The Nokia Blog

As an Amazon Associate I earn from qualifying purchases.