HBO Go Now Available for Android, iPhone and iPad
After a long wait, HBO has finally released its much anticipated HBO Go application that is available for Android users, iPhone owners and yes, iPad owners as well.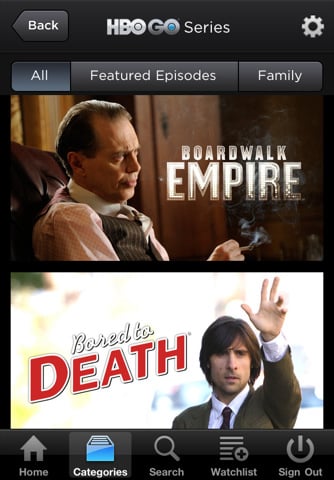 Of course, the application is only good if you are an HBO subscriber so those of you that ditched cable are going to be out of luck. If you don't have an HBO account, you won't even be able to get past the login screen.
For those that are able to login, you will be treated to all of your favorite HBO series and a select choice of movies, all available at the touch of your fingertips. So, if you are an HBO subscriber, and you're interested, have a look at what the application has to offer:
• Keep up with your favorites. Watch everything you love about HBO, including HBO original programming, hit movies, sports, comedy and every episode of the best HBO shows, including True Blood®, Game of Thrones, Boardwalk Empire®, Entourage®, The Sopranos®, Curb Your Enthusiasm®, Sex and the City®, The Wire® and more. Plus, get bonus features and special behind-the-scenes extras!
• Take it with you. Get instant access to HBO GO whenever you want, wherever you are—and never miss a moment of your favorite HBO shows.
• Make it your own. Create a customized Watchlist to catch up on all your favorite HBO shows and hit movies at your convenience. Plus, set a Series Pass® to automatically load your list with all the HBO Original Series you love.
• Enjoy more HBO. Get even more of your favorite HBO programming with HBO GO—FREE with your HBO subscription through participating television providers.
If you're on Android, you can find the app on the Market here. If you run an iDevice, you can find it for iOS here.

As an Amazon Associate I earn from qualifying purchases.