How does Verizon define "exclusive"?
F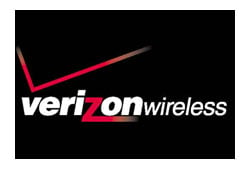 olks are breathing a sigh of relief today after Business Insider confirmed Microsoft's Bing will not be the "exclusive" search provider for Verizon's Android devices. One question: how does Verizon define "exclusive"?
As we know from their use of the term "unlimited" to describe data plans with 5GB caps, Verizon doesn't necessarily use the same dictionary as the rest of us. For example, when they claim on their PolicyBlog you can use "any search engine" from your Verizon BlackBerry, which all got a bump to Bing in December, this is what they mean:
1) You can "mask" or hide the Bing icon from the webpage. Easy to do.
2) If you want to continue using Google or other search engines as an option, just:
* Perform the search from the provider's web page (i.e. www.google.com, www.wikipedia.com, www.dictionary.com).
* Set the web pages as bookmarks in the browser.
3) You can download the free Google search client from Blackberry's Appworld and put it right on your homepage.
4) You can go to Google.com and push a link to your phone. From there, you download the app from Google. https://www.google.com/mobile/products/search.html#p=default
Yes, their first suggestion is to hide the icon (i.e., don't use it), followed by use the web page, get the app, and use the mobile web page. No mention of the search bar in BB web browsers. That's their published response on how to use search other than Bing on your VZW BlackBerry.
Oh, but that's BlackBerry. It doesn't have that baked-in search that's on Android handsets. Verizon wouldn't treat Android phones that way, right? Here's the response on Bing exclusivity that TechFlash got from Verizon:
Will all Verizon Wireless phones only offer BING in the future? No.

Can you change the default key to Google?

You can change the Browser icon to use Google by opening the browser, selecting the menu key, going to "MORE," then "Settings" then "Select Home Page." You can set that page to "Google" if you desire. After you make the selection, when you touch the Browser key, it will go directly to the Google home page.

The Samsung Fascinate uses Android 2.1 software. After it is updated to Android 2.2, you will be able to download the Google Search application and save it to your home screen if that is your preference.
See, Bing isn't the only search option on the Fascinate. You can set your browser home page to Google and when the Android 2.2 update is released, you'll be able to download the Google Search app and put it on the home screen. What about the search button? Who cares? Totally not exclusive.
Wake up, people. Microsoft and Verizon aren't referring to their deal as "exclusive," but that doesn't mean their Android phones won't default to Bing. That doesn't mean the search button won't be locked to Bing. That doesn't mean anything other than they're not stopping people from using a search website or separate search app. It's possible they'll be more open than this, but the answers so far don't point that way.
BTW, how do you change the default search on an Android phone? I can't seem to find an answer to that. I suspect it never occurred to Google that a carrier or handset maker might change the default from Google, so they never bothered to answer that question. It's as if this aspect of Android was never "open". The more I examine it, the more I think Warner is right: "Open" is a myth.

This article may contain affiliate links. Click here for more details.