How To Add an Account to Windows 10
Like it or not, Microsoft has borrowed some of the best ideas in software for Windows 10. One of the most controversial changes to come out of the company taking inspiration from other operating systems is Microsoft Account integration. To get the most out of Windows 10, you can't rely on a basic user account. Instead, you need to add a Microsoft Account. Doing so unlocks the Windows Store, settings syncing and many of the apps that come pre-installed with the operating system. If that sounds familiar to you it's because your iPhone or Android device works in roughly the same way.
Need to add an account to Windows 10? Here's how to do that.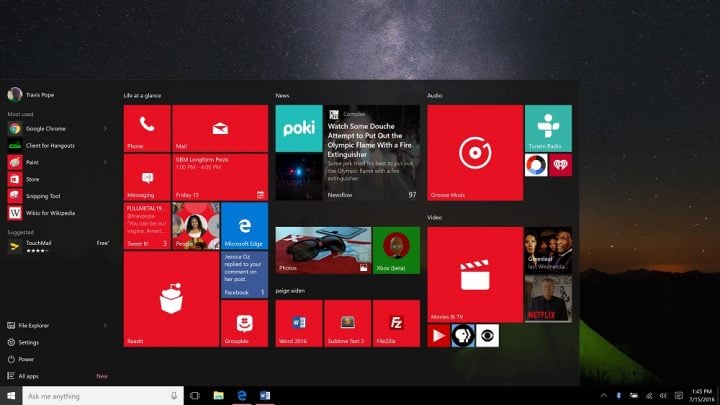 Before We Begin
As you're getting ready to add a new account to Windows 10, there are some things to consider. First, adding a new account to Windows 10 doesn't necessarily mean the same thing for everyone. That's because different accounts do different things.
Microsoft Accounts are what most people think of when they think of adding an account to their Windows 10 PC. Many users already have Microsoft Accounts because they've had an Outlook.com, Live.com or Hotmail.com email address. Microsoft also uses them across its entire line-up of products. For example, if you own and Xbox One or Xbox 360, chances are you have a Microsoft Account. The same is true for Zune, Microsoft Band and other hardware that the company sells or has sold in the past. Also, Windows 8 included support for Microsoft Accounts.
When you add a Microsoft Account, you add its email account to the Outlook Mail app, plus unlock the Windows Store, OneDrive and other features that Windows handles in the background.
Though an email account, can be a Microsoft Account when it contains the Outlook, Live or Hotmail address, they're also treated separately by the Mail and Calendar apps. If you have an email address that you only want to surface in Mail and Calendar, you should head to those apps to add it. Don't add it to the operating system as a whole.
Read: How to Add an Email Account to Windows 10
Lastly, there are Office 365 accounts. Mostly, these work like Microsoft Accounts. In fact, if it's an Office 365 Personal Account, it'll work exactly like your Microsoft Account. You'll see the Mail and Calendar apps populate with your information and all. Better, the Word, Excel, Power, OneNote and OneDrive apps from the Windows Store will link to it automatically.
Finally, it's important to not confuse User Accounts with other types of accounts. A user account is simply a profile; these accounts give someone their own profile, desktop and apps, but can't connect to the Windows Store until that user adds a Microsoft Account.
Adding Accounts to Windows 10
Press the Windows Key on your keyboard to be taken to the Start Screen/Start Menu.
Tap or click on the Settings option in the Start Menu along the left edge. Keep in mind that this screen will look somewhat different if you're using a device that has Tablet Mode turned on. You'll need to click on the menu button in the top-left corner of your screen before you see the Settings option.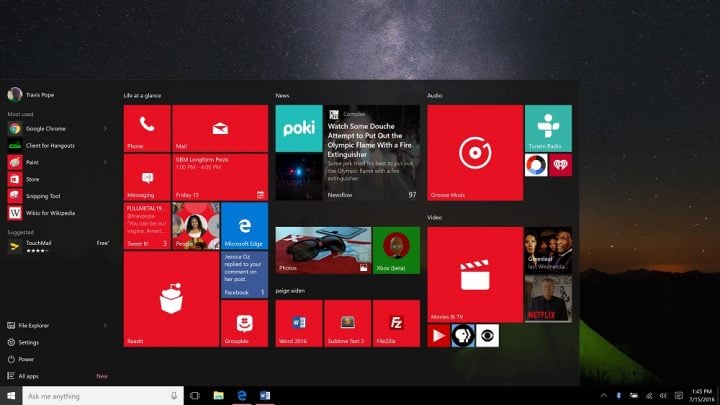 Inside Settings, tap or click on Accounts.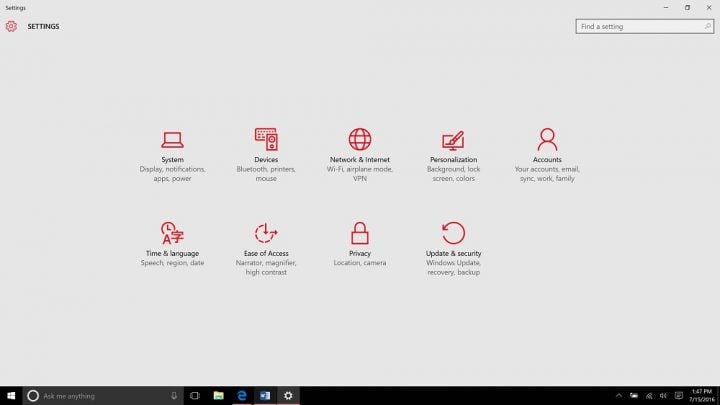 From this screen you can add another Microsoft Account, Email account or Office 365 account to your own Windows 10 user account. If it's an Office 365 work account, note that adding it could change some of your settings. This is because some businesses have certain settings requirements before they'll link your device to their services.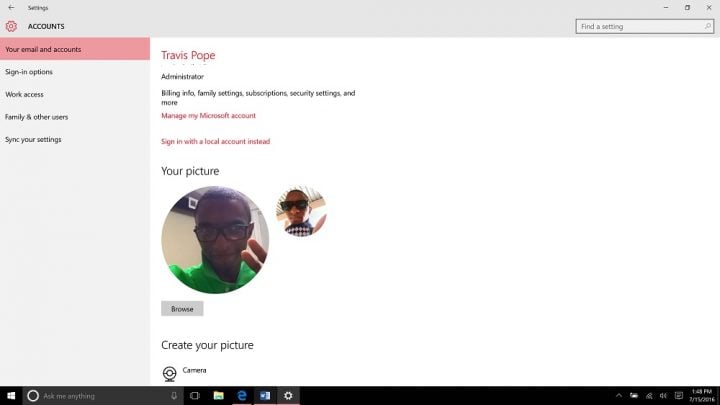 Now tap or click on Family & Other Users. It's the second option from the bottom in the menu on the left side of your screen.
If you notice any accounts in the Your Family area it's because you've set up accounts for users on things outside of Windows that are somewhat linked to yours. With a few clicks, you can add these users to your PC with no problem. This option is meant for relatives that all live in the same household and routinely share a PC.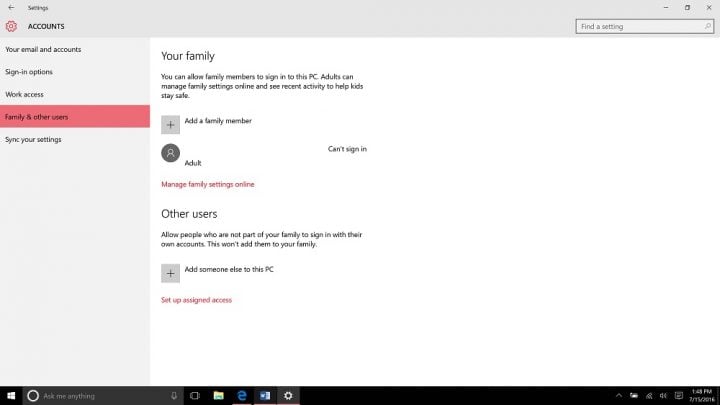 You can add family members by clicking the addition sign. Note that these users will need to have Microsoft Accounts. Microsoft doesn't recommend that users take advantage of the family option unless the person they are adding is really a family member.
The second option you should see is for Other Users. With this option you can add a Microsoft Account or a User account to your Windows 10 PC. Tap or click Add Someone to this PC.
When the pop-up surfaces, it'll ask you for the username or email you're trying to add. That's because it wants a Microsoft Account by default. You can proceed with that option if you want, or you can click the "I Don't have this Person's Sign In Information" link at the bottom. That will allow you to skip the Microsoft Account and just add a user account. Don't worry, users can add a Microsoft Account to their User Accounts at any time.