How to Add Bluetooth Devices to Windows 10
Sometimes, the simplest things are more complicated than we think they are. Microsoft put a lot of resources towards making sure that its Windows 10 operating system was easier to use than its direct predecessor, Windows 8. Adding Bluetooth devices to Windows 10 should be easier than ever.
It used to be that Microsoft didn't take direct responsibility for Bluetooth devices. Instead, hardware makers would include a Bluetooth utility that left a blue icon on the Taskbar and let users add devices. These utilities could be flaky and visually confusing. Windows 10 integrates Bluetooth functionality into the Settings app, giving users one place to manage all of their wireless communication settings.
Read: 21 Tips from a Windows 10 Fan
Here's how to use that new area to add Bluetooth devices to Windows 10.
Before We Begin
There's not a lot of things required to add a Bluetooth device to your PC.
Of course, you do need to have the device that you want to add to your Windows 10 PC on hand. To get two Bluetooth devices to work together, one needs to act as a host and the other needs to be paired with it. Headphones, mice, keyboards and other Bluetooth accessories all need to be paired to each other. To do that, you'll need to get these devices into pairing mode.
How you get an accessory into pairing mode varies. Some devices simply have a button that users press and hold to start the process. A status indicator light then begins to flicker, confirming that pairing mode is working. Accessories with a screen, for example a smartphone you're trying to pair, have software toggles for pairing.
In either case, you'll want to consult the documentation that came with your accessory so that you know how to get it into pairing mode.
Turning Bluetooth On and & Off in Windows 10
Toggling Bluetooth on and off in Windows 10 is pretty straight forward.
The Action Center that slides out from the right edge of your display is for quickly turning the feature on and off without going into the Settings app. If you have a touch device, slide your finger from the right edge of your display leftward. You'll need to tap on the Expand text to see the Bluetooth switch, since it's not one of the settings that show up in the Action Center without you customizing the Action Center to decide which settings are always available there.
Read: How to Use Tablet Mode in Windows 10
If you're on a device with a mouse and keyboard, simply click on the message button to the right of the clock in the Taskbar. You'll have to tap on Expand, unless you change which settings show up by default too.
This button will always tell you how many devices are connected to your Windows 10 PC through Bluetooth. Flipping the Airplane Mode on inside the Action Center will turn off Bluetooth and Wi-Fi. You can switch it back on manually if you have accessories that rely on it.
Adding Your Bluetooth Device to Windows 10
With the Bluetooth device you want to add in Windows 10 already in Pairing Mode, you'll need to have your Windows 10 PC look for it.
Open Start by tapping or clicking on the Windows button in the Taskbar or pressing the Windows button on your keyboard.
Now tap or click on the Settings cog, in the left edge of the Start Menu at the bottom. Note that if you have a device with touch, the shortcut is in the same place.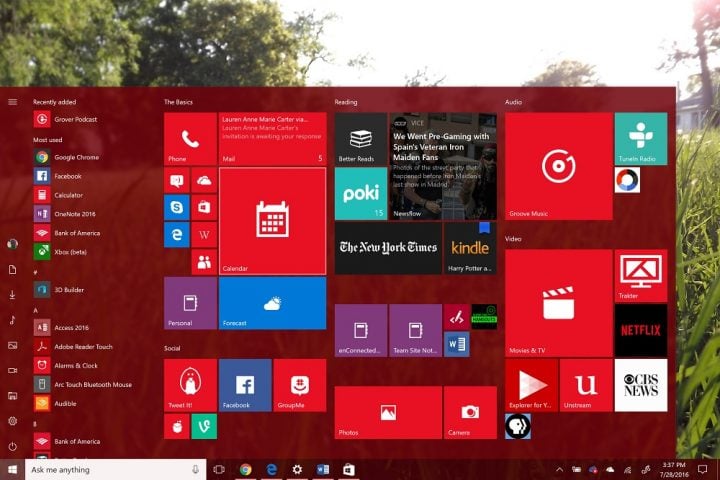 Inside the Settings app, tap or click on Devices.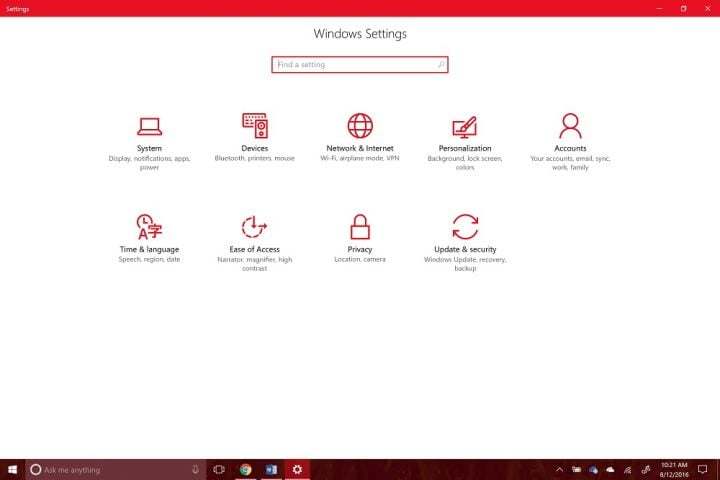 On the far left edge of the Devices area is a menu with links to other Settings pages. Tap or click on the Bluetooth entry.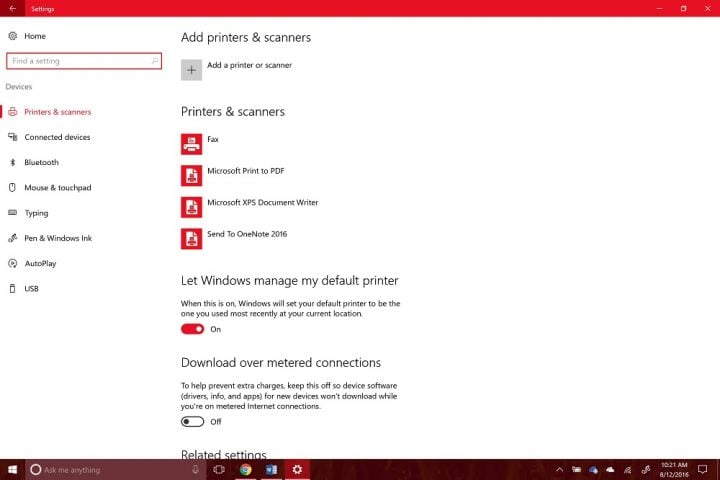 From the moment you enter this page, Windows will start looking for available Bluetooth devices to add to Windows 10 PC. You'll also see a list of devices that are connected through Bluetooth already.
Devices that haven't been paired yet show up at the bottom of this list. For the purposes of this tutorial, we're trying to connect Microsoft's latest Xbox One Controller to Windows 10 through Bluetooth. Find  the device that you're trying to add to Windows 10 in the list and tap or click on it. Then tap or click on Pair.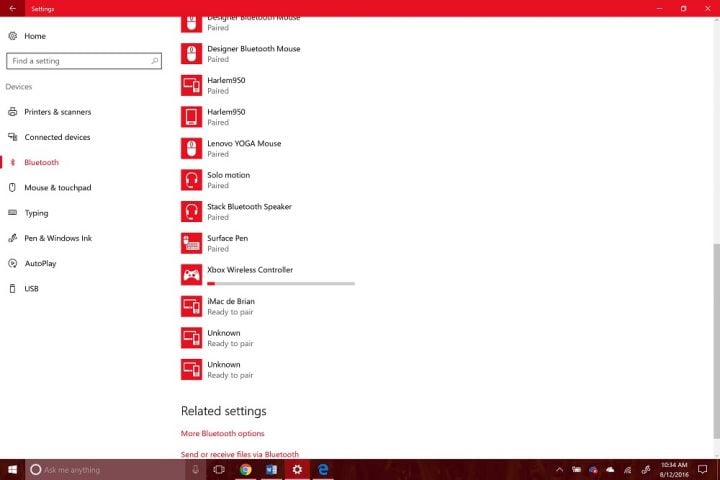 For simple devices, you'll see a progress bar as Windows 10 cements the connection between it and the device you're pairing. Some devices will require you to match a PIN code by confirming it with a button press or typing that PIN code into the device you're adding.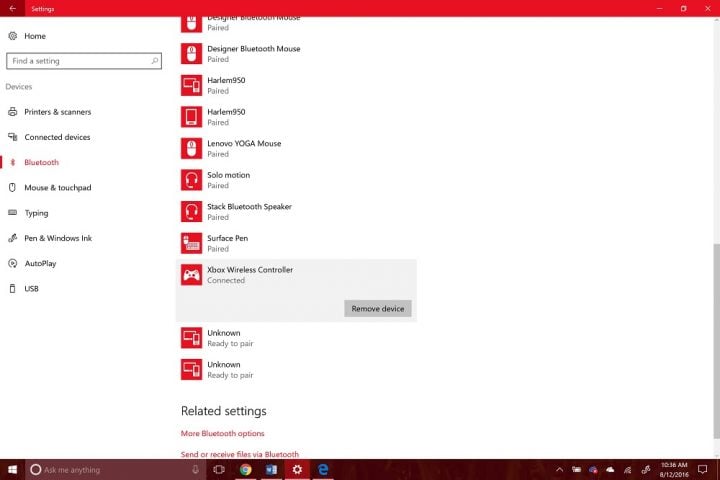 Despite Microsoft adding an interface for Bluetooth directly to Windows, the feature is very hardware dependent. What this means is that – like Wi-Fi – Bluetooth can be effected by really bad drivers released by your device maker. For example, Wi-Fi works pretty well on a Dell XPS 15 we have on hand, but Microsoft's own Surface Pro 4 has had issues with it since it launched. If you're having issues adding a Bluetooth device to Windows 10, go to the Update area in the Settings to ensure you have the latest drivers and software updates. Your hardware maker may also have dedicated update utility installed on your PC. Check it too.
Good luck adding Bluetooth devices to Windows 10.