How to Add NCAA Basketball Teams to Google Now
The Google Now feature, that shows users important details based on their Google searches, just got an update in time for the NCAA College Basketball tournaments next month.
Users can manually add their favorite NCAA college basketball team to Google Now on their Android phone or tablet. We show the steps for doing this on a Nexus 7 Tablet, but it should work on any Android device running Android 4.1 Jelly Bean.
To get started, open Google Now. Find the app called Google and tap on it. If necessary scroll down to the bottom of the screen after it opens.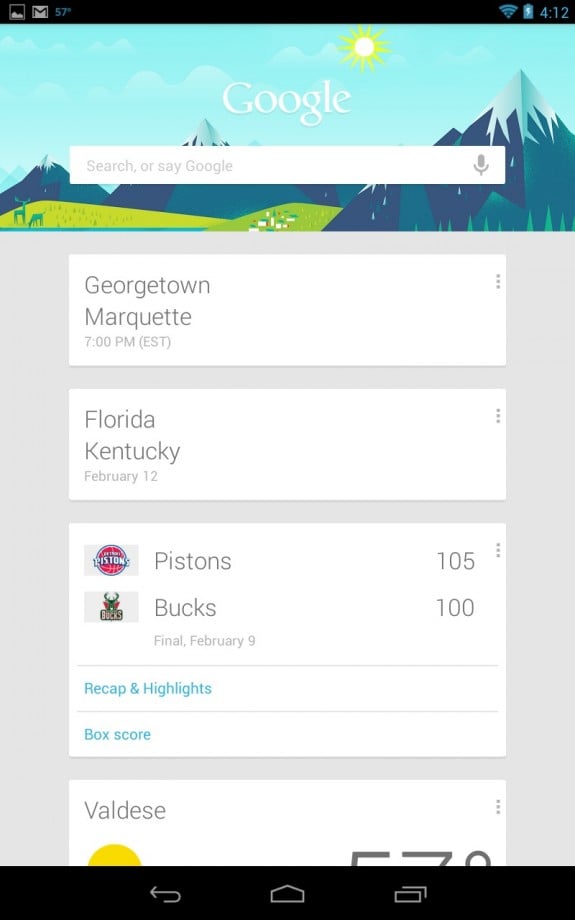 Notice the three dots in the lower right corner of the screen below. This opens the Google Now Settings popup menu. Tap the three dot icon and a list pops up. Tap on Settings from the list.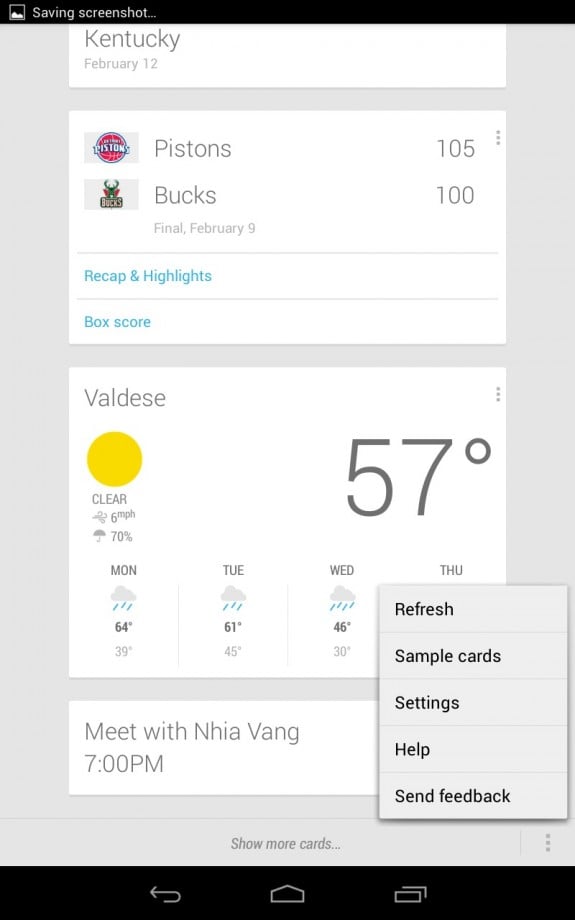 Tap on Google Now, the top item. Look for the Sports section of the settings menu and tap to open it.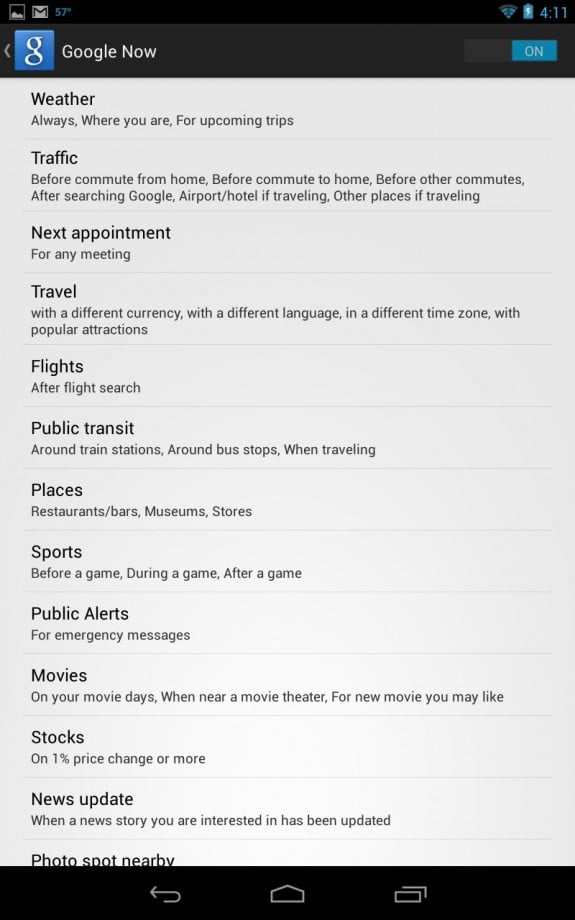 At the bottom, find the item reading Add team… and tap on it. Begin typing the name of the school. A list of possibly matches shows up almost immediately. Select the right NCAA basketball team to add to Google Now.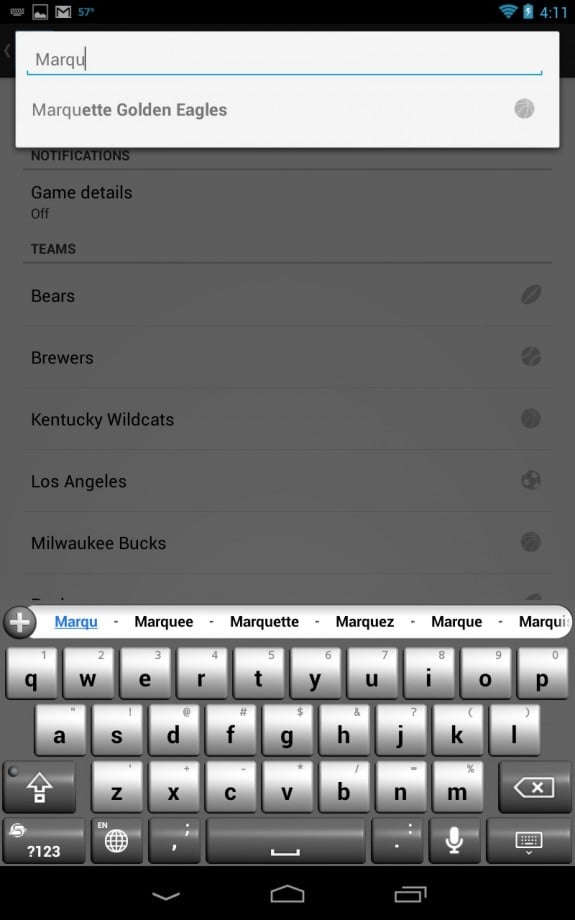 For example, we entered the Marquette Golden Eagles above. The team showed up in the list by itself, so we tapped it to add it.
Google Now Slowly Improving
Google keeps slowly adding more functionality to Google Now. Users can add airline boarding passes and a Pedometer card to Google Now. Google added sports scores and movie times already. iOS users even get access to Google Now-like services through the iPhone Google app.
Google Now works with any Android device running version 4.1 Jelly Bean or higher. Right now that's a small list of devices. Going forward we expect it to become the standard for new phones and tablets coming out in 2013. Hopefully manufacturers will begin to update previously released devices soon so that users can get access to the features of Google Now from the lock screen.

This article may contain affiliate links. Click here for more details.