How to Automatically Turn On Philips Hue Lights
If you want to turn on and off your Philips Hue lights on a schedule, here's how to automatically turn on your Philips Hue lights, which is something that the Philips Hue app can't do.
Philips Hue lights are a great way to spice up your living quarters, not only adding great looks, but also it really convenient to turn on and off your lights.
Read: The Best Smart Home Products
The Philips Hue app does have the ability to turn on the lights after a specific amount of time by setting a timer, or creating an alarm for the lights to turn on at a specific time. However, you can't natively have your Hue lights turn on at a specific time every day and turn off at a specific time.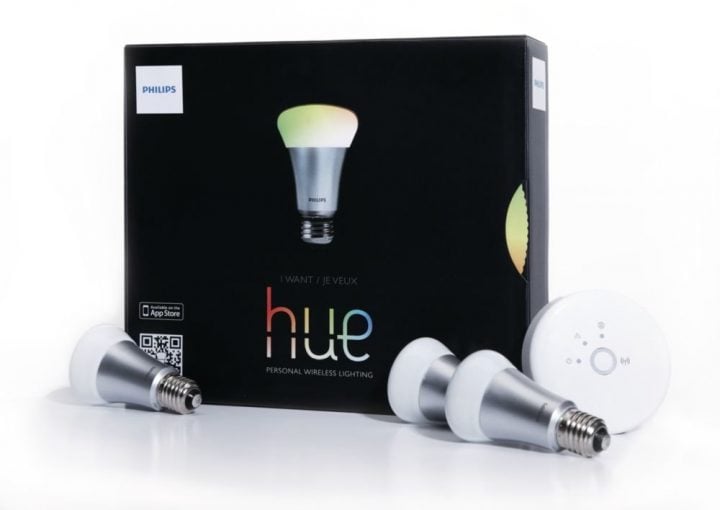 The good news is that there are other services out there that can control your Philips Hue lights that have the ability to do this. Let's take a look at some of your options and set up your Hue lights to turn on automatically whenever you want.
Automatically Turn On Philips Hue Lights
One service that I love using for automating things in my life is IFTTT, which stands for If This Then That. The service integrates a ton of other services that let you automate certain tasks. So for example, whenever I'm tagged in a Facebook photo, I can have IFTTT automatically save that photo to my Dropbox folder.
Read: Best Philips Hue Alternatives
Philips Hue integrates with IFTTT, and you can do a lot of stuff with the two. One of those things is being able to have your Hue lights turn on at a specific time and have them turn off at a specific time.
To do this, go to IFTTT's website and create an account or sign into your existing account. After that, click on My Recipes at the top and then select Create a Recipe on the next page.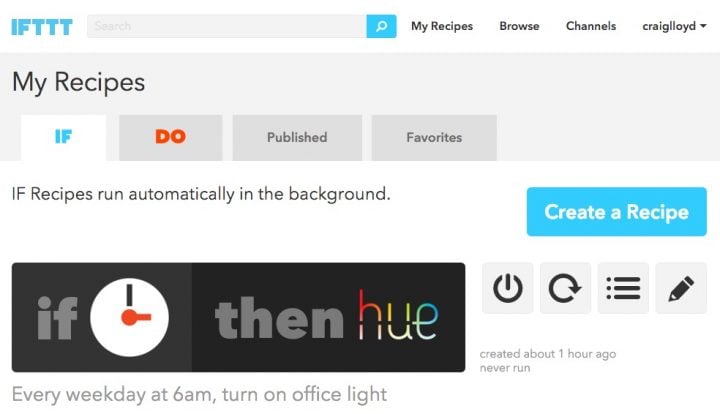 Next, click on This and then find the Date & Time channel by searching for it in the search box or browse for it. Select it once you've found it.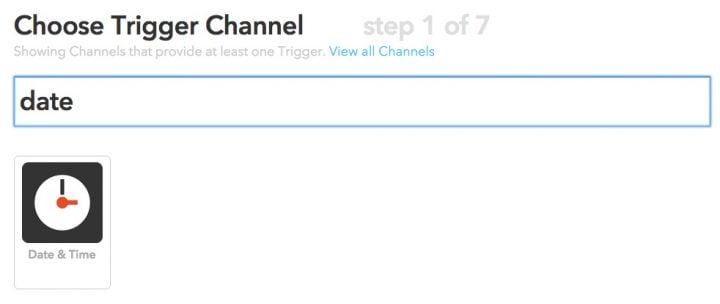 Next, you'll need to choose a trigger, which means this is where you'll choose a time and day(s) that you want your Philips Hue lights to turn on. You have five options here and they're all self-explanatory. Select one that best fits the one you're looking for.
For me, I want to turn on my office lights every weekday at 8:45am, so I'll click on Every day of the week at, and then on the next page I'll enter in the times and place checkmarks next to the weekdays. Then click Create Trigger.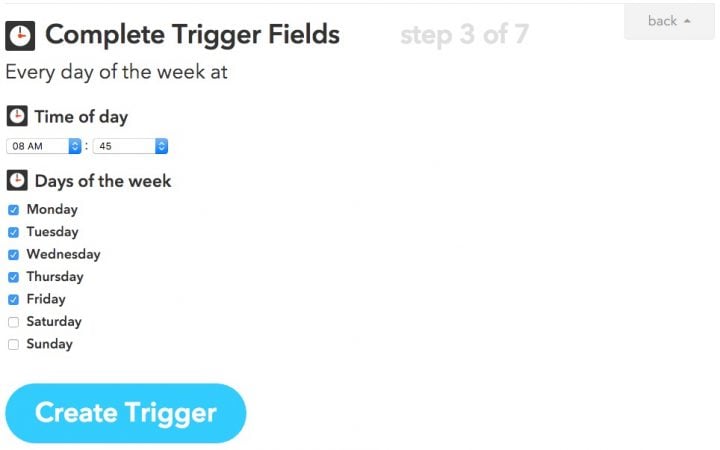 After that, click on That and then select Philips Hue from the service list.
On the next screen, click on Turn on lights. There are several other options as well, including Dim lights, which can turn on your Hue lights to a specific dimness that you specify.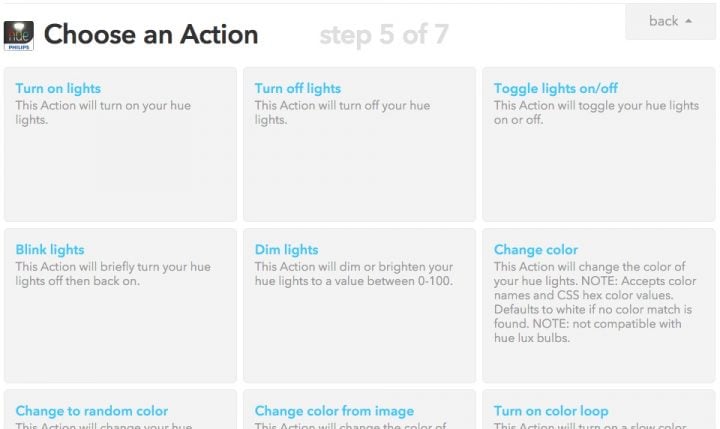 After that, you can then specify which Hue light you want to turn on. You can either select all the lights that you currently have connected, or you can select an individual Hue bulb. Unfortunately, you can't select multiple bulbs and will instead have to create an identical IFTTT recipe for a second bulb. Once you select a light, click on Create Action.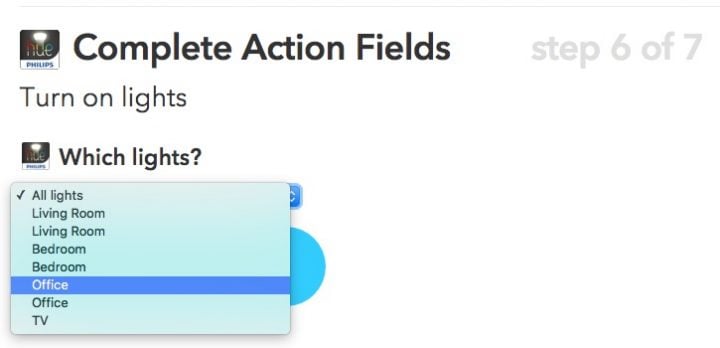 You can the rename the recipe if you want. Otherwise, click on Create Recipe and you'll be good to go!
If IFTTT isn't your cup of tea, there are third-party Philips Hue apps that you can get that come with the functionality of scheduling lights.
iConnectHue is probably your best bet, but it's an app that costs $5. The good news is that it's more well-rounded than Philips' own app, so you'll certainly get better use out of it.
The Philips Hue app isn't that great, and you'll likely realize that with just a few minutes of messing around with it, so it's a good idea to get a better third-party app anyway.

As an Amazon Associate I earn from qualifying purchases.