How to Backup Files in Windows 10
About the craziest thing you can do with any device is to decide to not back it up. Windows 10 is Microsoft's latest operating system. It comes with the Start Menu and all sorts of under-the-hood changes designed to make life easier. Microsoft's hope is that the Keep My Files setting in the Recovery menu and integrated support for OneDrive will mean you'll never have to waste time manually connecting your hard drive and backing up every single file on your device. That depends on how comfortable you are with cloud storage services in general.
Windows 10 has options for those who want to backup locally or those who just want to store files on someone else's servers and get access to them when and if they ever need it again.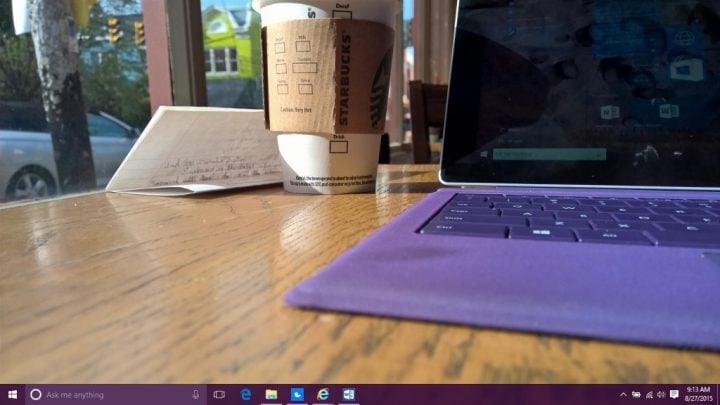 Here's how to back up the files on your notebook, tablet or desktop running Windows 10 to a hard drive, flash drive.
How to Backup Files in Windows 10 – Before We Begin
Before we begin, you're going to need the proper materials. It's better to gather these things now than to wait until you begin the set-up process.
If you're planning to backup your files to external hard drives, your journey starts with finding a suitable hard drive that fits your needs. Don't go out and blindly purchase the cheapest hard drive you can find. Start by looking into the This PC area on your device and determining how much storage you have available on your machine. In an ideal situation, you want just as much in your external hard drive as you have on your device. In fact, it's a better idea to get a bit more storage than what your PC has since you're going to continue adding files over time. You want a USB 3.0 hard drive for faster transfers, but a USB 2.0 hard drive is acceptable to if you don't mind back ups taking more time. Amazon has a great line-up of portal hard drives by Western Digital.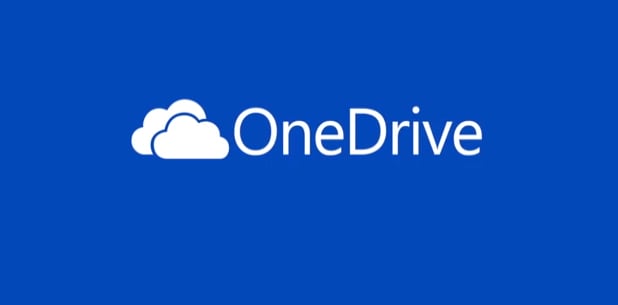 Those planning to use Microsoft's OneDrive cloud storage service to store their files have some prep-work to do as well. OneDrive is free for the first 15GB of storage. After that, you need to purchase more storage to bolt onto your account. Head to Microsoft's OneDrive site to get a breakdown of how much storage you have available and to purchase more. Theoretically, the same logic applies for OneDrive as it does for hard drive storage. You want enough storage to cover the files you have now, plus more files down the road.
How to Back Up Files in Windows 10 – File Backups
On your Windows 10 PC, head to the Settings app. Touch users should swipe left from the right side of their device to open the Action Center and select Settings from there.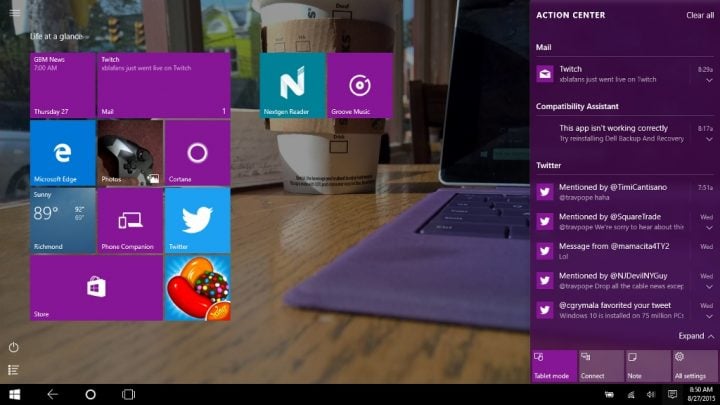 Mouse and keyboard users should open the Start Menu by clicking on the Windows button in the Taskbar and selecting Settings from the bottom left corner.
With the Settings app now opened, tap or click on Update & Recovery.
Select Backup from the list of options in the menu on the left of your screen. It's the third-option from the top.
Welcome to the Backup area. Windows 10 uses a feature called File History to save multiple versions of your files. One version lives on your device. The other stays on your external hard drive, waiting for you to restore it if you ever need to. Think of it as an insurance plan for your files.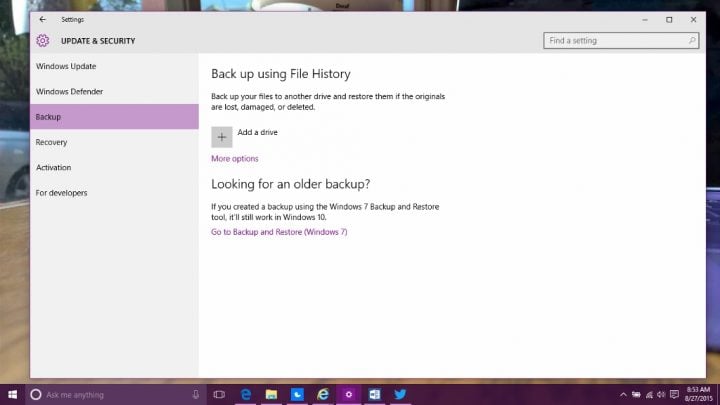 Plug in the external drive you purchased to back up your files to. Don't worry about installing any extra software since Windows 10 already knows how to communicate with external hard drives without any additional software.
Tap or click the + beside Add a drive to get started backing up your files. Select the external drive you've just connected and decide which files you'd like to back up. File History can store photos, videos, contacts, documents. Really, it'll back up anything that's important to you. Remember, for File History to keep working that hard drive needs to be connected.
How to Back Up Files in Windows 10 – OneDrive
Backing up to OneDrive isn't as effortless as creating copies of your files with File History. Parts of it is, for example, there's no extra software to install and Windows 10 takes care of the uploading for you. The problems is that in Windows 10, OneDrive takes some huge steps back.
Read: What is OneDrive?
You have to drop everything you want to back up into your OneDrive folder. What's more, OneDrive folders can no longer be stored on an SD card or drive before being backed up to the web. Finally, Microsoft took out the tiny place holder files that let users see what they had stored in OneDrive from Windows 8.1.
Click or tap on the Windows button in your Taskbar.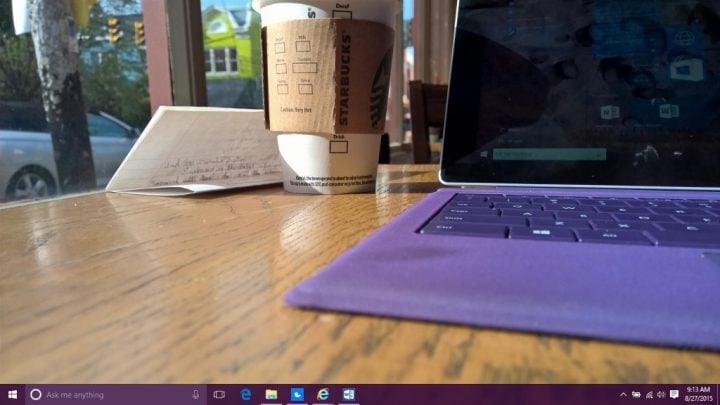 Tap or click on the All Apps button.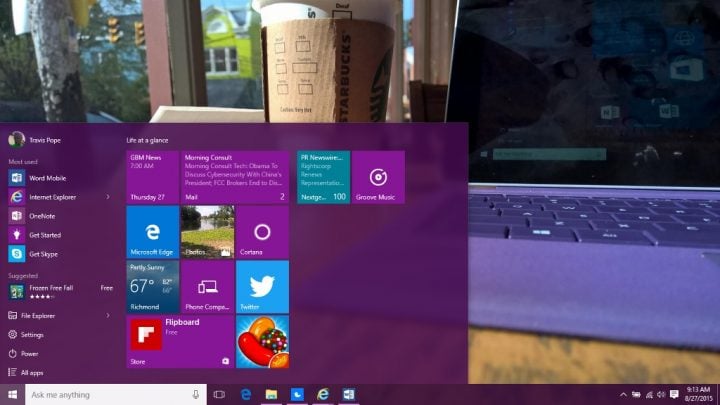 Select OneDrive from the menu.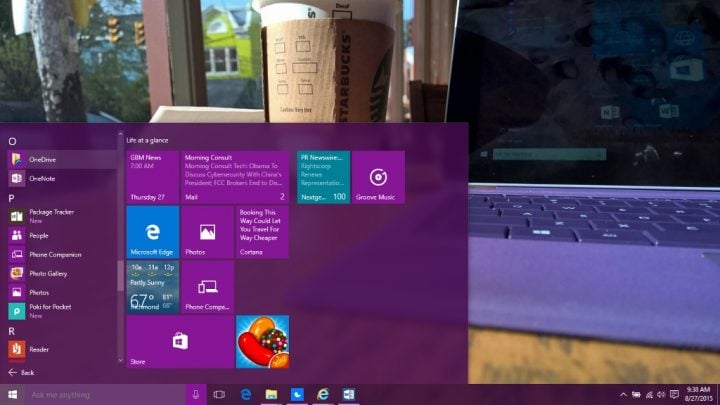 Select which folders you'd like to sync to your OneDrive. Tap or click on Ok and you're ready to go. Any thing synced to the OneDrive folder stored on your PC is automatically synced and available at OneDrive.com. Drag files there when you want to back them up or set your default save location for your programs for all sorts of files there to get some automatic back up going. Note that if you delete a file from your OneDrive folder it'll end up in the Recycle Bin online in OneDrive. OneDrive has companion apps for iPhone, Android and Windows Phone too.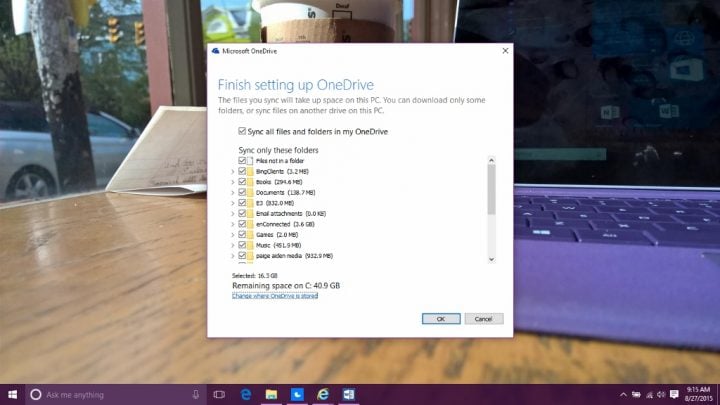 Good luck with Windows 10 and your backups. Remember, Backups creating using these methods doesn't mean that you're fully protected. For example, Windows itself and your programs aren't a part of these backups.