How to Block Ads in Microsoft Edge for Windows 10
It's hard to find anyone that doesn't have something to say about Internet Explorer. So bad is its reputation that Microsoft needed to rethink its approach for Windows 10. A huge, free operating system upgrade was the perfect time for Microsoft to let go of Internet Explorer. Microsoft Edge is what Windows 10 offers users today. Edge recently picked up a much needed feature: users now have the option to block ads in Microsoft Edge for Windows 10.
Internet Explorer is still used by millions, but Microsoft doesn't have plans to upgrade it in any major way. Edge performs better when running on battery power. Touch and a mouse are supported, meaning users no longer need to keep switching between two different browsers that have their own quirks. New for the Windows 10 Anniversary Update, Microsoft Edge now lets users block adds.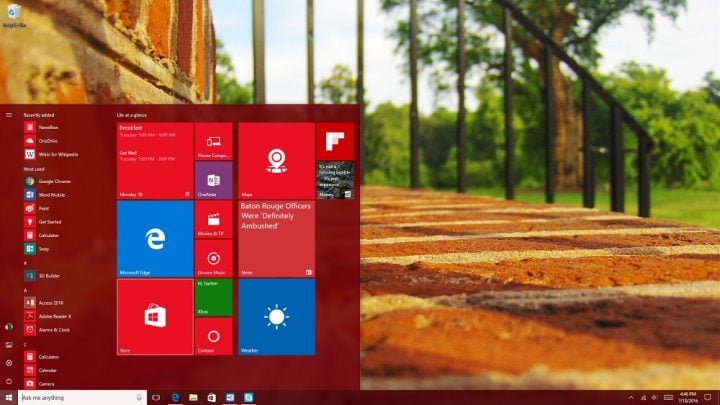 Here's how to block ads in Microsoft Edge for Windows 10.
Block Ads in Microsoft Edge – Before We Begin
There are some pre-requisites with blocking ads in Microsoft's new browser. The most important one is that Windows 10 doesn't include the ability for Edge to block ads by default.
The feature that blocking ads relies on is called Extensions. Unfortunately, it wasn't finished in time to come with the Windows 10 last summer. Instead, it's include with the Windows 10 Anniversary Update. You need the update before you can block ads in Microsoft Edge, which is why it's a great thing the upgrade is completely free for all that have Windows 10 installed.
Also note that you'll need to have access to Microsoft's Windows Store. Extensions are like apps in that they're only available through the Windows Store. If you're not planning to use Microsoft Edge, there are other options for blocking ads with Google Chrome and Mozilla Firefox.
Blocking Ads in Microsoft Edge
Unlock your Windows PC and click on the on-screen Windows button to bring up the Start Screen.
Inside the Start Screen/Start Menu, tap or click on the Store tile. It'll be a square or rectangle with a shopping bag on it. Depending on how you configured your PC, you might need to track down the app in the alphabetical list of installed apps on the left edge of the Start Menu. Also note that in Tablet Mode, things in Start will look different. You'll have to tap on the menu button to bring up the list of installed apps.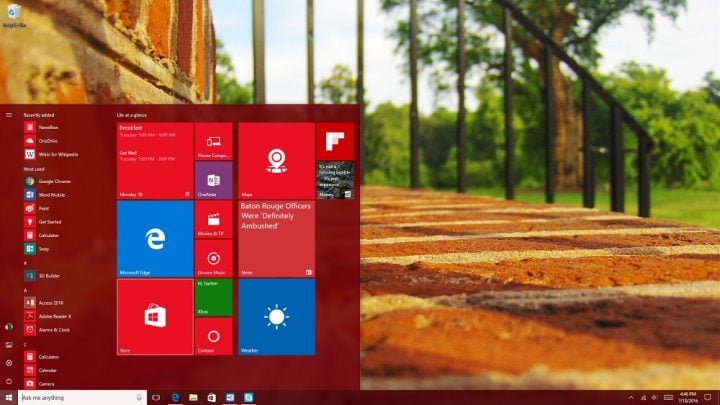 Search the Store for AdBlock. If you've never used a Microsoft Account on your device, you'll need to add one now. There's also AdBlock Plus, an enhanced version of the standard plugin made specifically for power users. You don't necessarily need the power of AdBlock Plus for blocking ads when casually browsing the internet.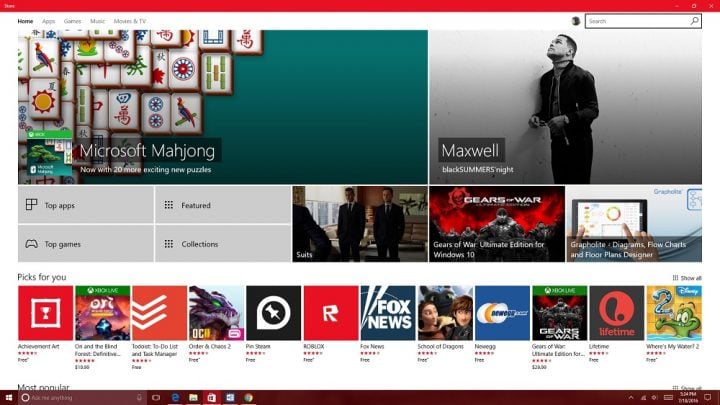 Download AdBlock from the Windows Store. Wait it for it to install.
Now tap or click on the Launch button.
After clicking the Launch button, you should have been taken to Microsoft Edge. Tap or click on the Turn it On button.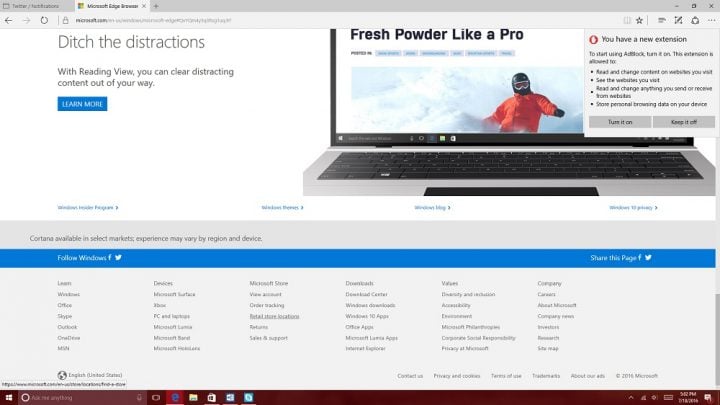 Wait for AdBlock to install. Here you can give some monetary contribution to the team that makes the extension, but it's not required.
That's it. From this point on, ads are blocked on your Windows 10 PC. At any time you can head back to the Extensions area to disable AdBlock and allow ads to return to your websites. Additionally, there are settings for blocking ads that are obtrusive and letting through ads that are reasonable. Most websites shouldn't require you to block all ads.
Related to that; some sites will stop working when they've detected an ad blocker installed. In those cases, you'll need to disable Adblock by tapping or clicking on its button.