How to Change a Microsoft Account Picture in Windows 10
Microsoft Accounts, the credentials that nearly everyone uses in conjunction with their Windows PCs these days, have turned into identifiers. Local accounts have been around for years, but with Windows 8, Microsoft weaved them directly into the operating system. Everything from your email, to settings syncing and music playback all interact with your Microsoft Account in some way in Windows 10.
You see your Microsoft Account picture practically everywhere in Windows 10. You see it when you open the Start Screen. It's in the sidebar when browsing the music and video that you've added to your collection. A bigger version of it is in your Settings app.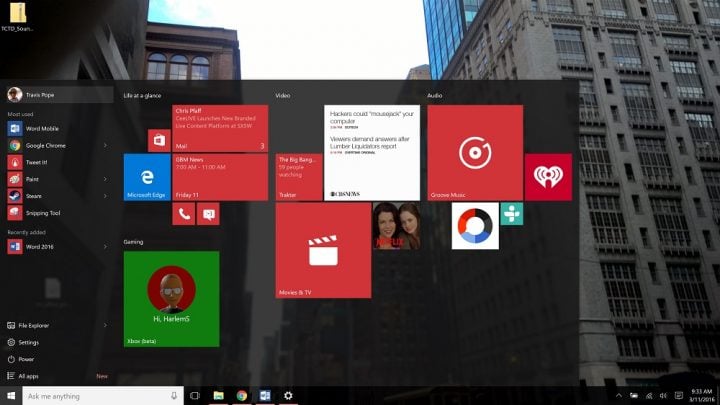 There are a lot of changes, settings and tweaks that you can make to your Microsoft Account. At the top of that list should be customizing your Microsoft Account Picture in Windows 10. Here's how to change that photo as effortlessly as possible.
Before We Begin
Unless you've taken advantage of Microsoft's free Windows 10 Upgrade offer, what you see in this tutorial simply won't match what's available in Windows 8 and Windows 7. Don't install the operating system just for this though, there are other features and changes stuffed in it. Check out Gotta Be Mobile's extensive Windows 10 Review from last summer before you decide.
Know that Microsoft is also laying off the requirements on pairing Windows with a Microsoft Account a bit. Windows 10 lets users create and keep a local user account if they want, free from the trappings of a Microsoft Account. Unfortunately, that means that users have to say goodbye to some features, like downloads from the Windows Store, music streaming with Groove, video purchases and settings syncing. You can change a local account picture in the same ways that you can change a Microsoft Account picture.
Changing Your Microsoft Account Picture
Press the Windows Key on your keyboard to bring up the Start Menu on your notebook or desktop. Tablet users should press the Windows button near their device's display or the Windows button on screen in the bottom-left corner.
Look for your account name in the top-left corner of the Start Screen. If you're on a tablet or Windows 2-in-1, what you'll see is very different. Microsoft simplifies the Start Screen so that it's easier for tablet users to navigate with a finger. You'll need to tap the menu icon in the top-left corner of your screen before you can see your name and account.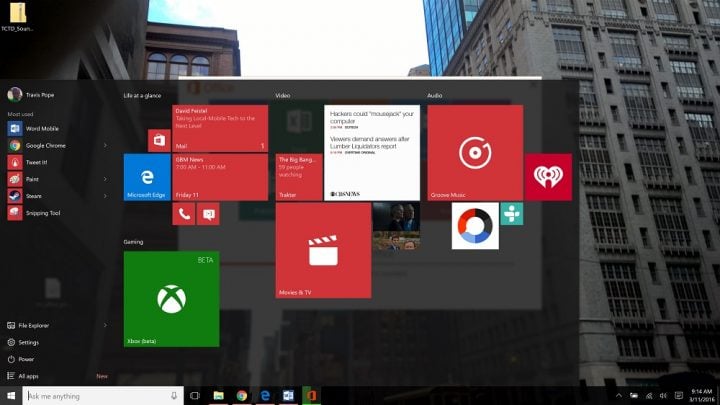 Select Change Account Settings from the drop-down menu.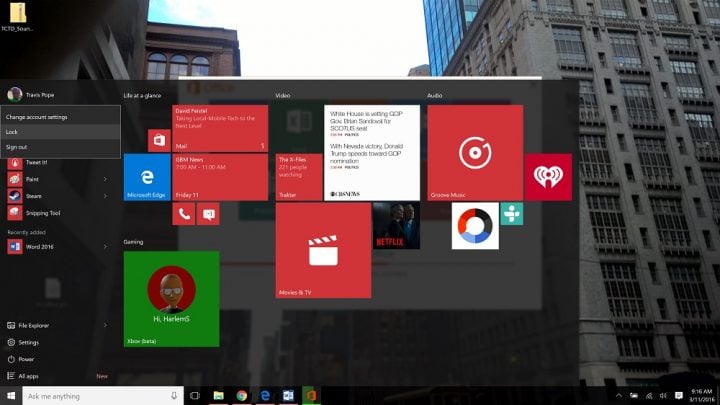 Welcome to the Settings app. Microsoft links some basic Microsoft Account settings directly here so that you can change them without having to go to its Microsoft Account website. You don't have to use the Start Menu to go here, it's also available from the Accounts area when you open the Settings screen up in other ways.
Below your Microsoft Account username, you should see your Microsoft Account's current photo. Next to it is the photo that you last used on your Microsoft Account before picking the current one.
Tap or click on Browse. A new window should open, allowing you to look through the pictures stored on your computer and decide which of those you'd like to use for your current photo.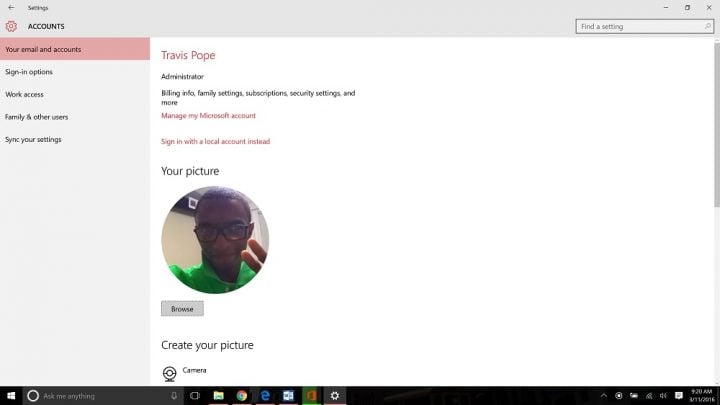 Find the picture you'd like to use, then click or tap on Choose Picture.
Now your Microsoft Account should be updated with the new picture you just decided on. Your old picture should be floating to the right of that new picture, just in case you want to change back quickly for whatever reason.
As you look around Windows 10, you should see this new photo surface in a few different locations. For example, it should already appear on the Start Menu/Start Screen. Groove Music, Movies & TV and Microsoft's Account website should pick up the picture in due time. Any other PCs that you log into that Microsoft Account with will also have the new picture.