How to Change the Moto Z Wallpaper and Lockscreen Message
Google's Android operating system has lots of things going for it, but none of them are as essential to the Android experience as its options for customization. It's up to users to decide how their Android-powered smartphone looks. Smartly, Moto doesn't interfere with that choice. You get to decide how your Moto Z looks. You can opt for complete control through launchers or you can settle for changing the Moto Z wallpaper and lockscreen message. It's seriously easy to do so.
The Moto Z doesn't use special software or come stuffed with a skin that runs atop Google's operating system. Instead, the software customizations that Moto opted for are built into the phone and updated through apps. Changing the Moto Z wallpaper works the same way that it does on other mostly clean Android devices. As for the lockscreen message, you'll want to add one to give yourself a chance to recover your device if you ever misplace it.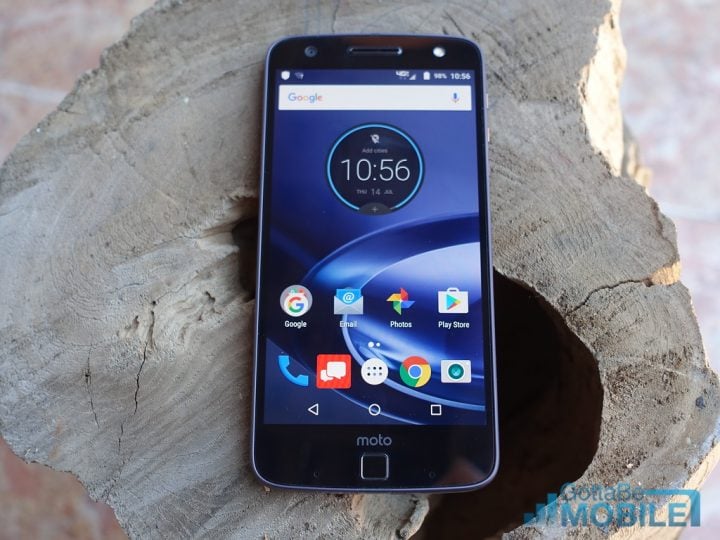 Read: Moto 2016: Moto Z and Moto Z Mods Detailed
Here's how to change the Moto Z wallpaper and lockscreen message.
How to Change the Moto Z Lockscreen Message
Let's start with changing the Moto Z lockscreen message. Again, having a decent lockscreen message with an emergency contact could be key to recovering your phone when lost. As this message can be anything, you don't have to use it for that purpose. You could add a quote or funny message that makes you smile every time you see it.
Go to the Settings app on your Moto Z. You can do this by swiping down from the top edge of your Moto Z's display to bring up the notification shade area. Tap the gray portion of the notification shade to bring up the quick settings access. Now tap on the Settings cog in the top-right corner of your screen.
Welcome to the Settings app. Don't scroll down or select a category. Instead, tap on the search button in the top-right corner of the Settings app and enter "lock screen." Tap "choose screen lock."
Now tap Lock Screen Message. It's the fourth item from the top in the screenshot below.
Type in your new Moto Z lock screen message and hit Save. From this point on, whatever you entered into the field will surface on your phone when it's locked. This is true regardless of what method of security you're using on your device.
How to Change the Moto Z Wallpaper
Your Moto Z wallpaper can't be changed directly from the Settings app. Wallpapers are a part of the launcher that you use. Again, the Moto Z uses the Google Now Launcher. This keeps your device clean and allows them to deliver updates quickly.
This also means that you'll probably find the process of changing your Moto Z wallpaper familiar. Unlock your Moto Z.
Now place your finger on the homescreen anywhere that doesn't have an app icon there already. Don't move your finger until you feel your Moto Z vibrate in your hands.
You should now have a zoomed out view of your default homescreen and any extra home screens that you've added. This is the home screen customization area. Tap on the Wallpaper option on the far left of your screen.
Use the first button on the left to explore the pictures that you've taken yourself. Running off the screen to the right are the two Moto Z wallpapers that Moto added to Android. Any default wallpapers included with the version of Android installed on your Moto Z are to the right of those two wallpapers. If you keep flicking pictures to the left, you'll run into Android's Live Wallpapers. Live Wallpapers are animated. They change based on input and phone movement.
Note that you don't have to rely on the pictures you've taken or the wallpapers already loaded onto your device. Head to the Google Play Store for apps that'll give you even more wallpapers. You can also download pictures from your favorite sites on the web by browsing to them and saving them through Google Chrome. Hold your finger on any image that you want to save while browsing the web. For the best experience, you'll want a decent sized photo. The Moto Z's 5.5-inch Quad HD display is capable of showing a lot of detail.
Once you've chosen a wallpaper, tap Set Wallpaper in the top-left corner of your screen.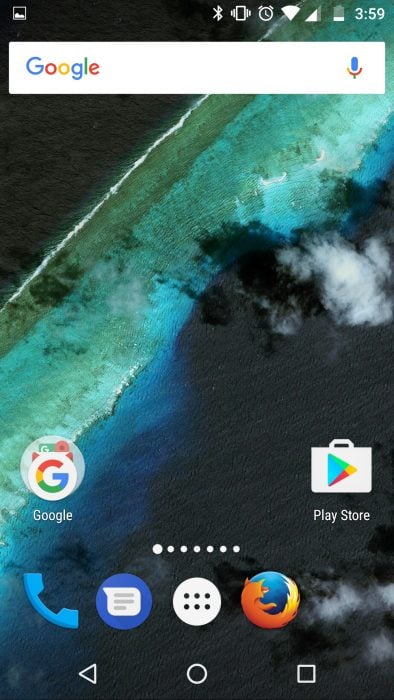 Now whatever you've chosen will appear behind your app shortcuts, the Google bar, and widgets in the home area. Because the Google Now Launcher doesn't have separate settings for lock screen wallpaper and home wallpaper, you should see whatever background you chose when your Moto Z is locked too.
Good luck with your Moto Z.

This article may contain affiliate links. Click here for more details.