How to Check for Carrier IQ on Your Android Phone
Yesterday, we told you all about Carrier IQ, a piece of analytics software that is installed on over 140 million devices but has stirred up controversy with that presence. And while there are still quite a few questions that need to be answered, there is one that can be answered today thanks to a guy named François Simond aka supercurio.
That question of course is: "Does my Android phone have Carrier IQ?"
Simond has your answer.
He has developed a simple little app called VooDoo Carrier IQ Detector that is compatible with any Android device and any Android device owner wanting to know if Carrier IQ is currently installed on their device. The best part is that you don't need to be rooted in order to use it.
You can just head here, snag it on the Android Market and boom, you're in business.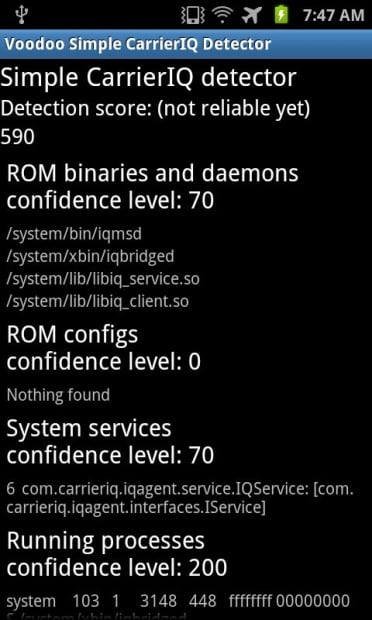 Now, the app won't remove it from your phone. In order to do that, you'll need to root your phone and install a custom ROM that doesn't have Carrier IQ on board. You can also use this handy little tool called Logging Test App.You'll want to download it from XDA and then buy the license from the Android Market.
You'll need to be rooted to use the Logging Test app.
And don't think this is the last we've heard from Carrier IQ.
We're only getting started.
Via: Engadget

As an Amazon Associate I earn from qualifying purchases.