How to Close Apps on the Moto X Pure Edition
This easy guide will explain how to close or clear running apps on Motorola's impressive new Moto X Pure Edition smartphone. It has a new big and bright 5.7-inch screen, great front speakers, and 3GB of RAM, but only a 6-core processor when most of the competition has more. It's still a fast phone, but for those wanting better performance and more battery life, try the steps outlined below.
Doing something as easy as closing unused apps may seem so general and simple for average users, but those switching to Android from an iPhone, or trying Motorola's customization over a previous Samsung device, you may need to learn how to do a few things.
Read: How to Reset a Frozen Moto X Pure Edition
Now that buyers are enjoying the Moto X since it started being customized and shipped in September, we're getting asked a lot of questions by owners. Closing or clearing all running apps is easier than most think, and in some cases can have positive results. Read on for the quick instructions, and what apps you should close, and when.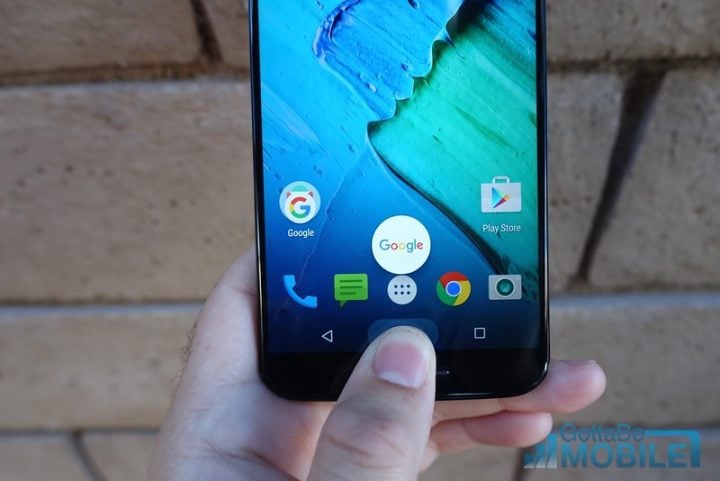 With what we'd call the "rule of thumb" when it comes to Android is to let the operating system manage your memory, rather than users cleaning and closing apps manually themselves. With 3GB of RAM and nearly stock Android the Moto X is a fast and excellent performing phone, and shouldn't need any interaction from users. At the same time, there are a few instances where clearing apps can be beneficial.
Android does an excellent job managing apps and multi-tasking unlike any other operating system by putting apps in a low-power state in the recent apps menu, ready to be opened when needed, and saving battery the rest of the time. Users can swap between apps with ease using the touch of a button, and it works great. This is even better in Android 6.0, which the Moto X should get soon. However, If you still want to close apps yourself, here's how.
Instructions
Killing running apps or clearing them out of memory or the recent apps menu on the Moto X Pure Edition is actually extremely easy, and only takes a few taps. Like most Moto phones lately, all the buttons are right on the screen. To the right of the middle (round) home button is a square-shaped button that brings up recent apps. This is where we'll start.
This is the multi-tasking menu key that brings up all currently open or running apps. For those that didn't know, switching from YouTube to the Browser, then gmail, and back to YouTube is a breeze using this key. Many don't do this, but it's what makes Android great. This same button is where you'll see all running apps, and swipe them away to close them.
The image above shows the rolodex-style card view of all currently running apps just like stock Android. There is no close app button like some Samsung's or others, as this is as close to stock Android as Google does it themselves. Meaning you'll need to close each app one at a time.
A simple swipe of your finger on each card will swipe them away, and instantly close that application. Any saved progress or website you may be on will have to reload next time you use that specific app, or be gone completely. The image above shows the menu, and me swiping to clear YouTube (right side). That's it, you're all done. It is that simple to close apps on the Moto X Pure.
Once you've cleared all apps, it will reveal the screen above, letting you know that no apps are running. It's a good idea to leave things like phone, messages, or even the browser in here, especially if you use these often. Clearing the SMS text app only means it will need to restart on your next incoming message, wasting battery and CPU cycles. This same rule applies to all apps, so only close the ones you won't be needing anymore. Big intensive apps like Maps, Navigation, or games you can close, but we'd recommend keeping the rest open.
Read: Moto X Android 6.0 Marshmallow Details
Google believes in how Android works, and doesn't think there needs to be a clear-all button here, so Motorola doesn't add one either. As a result, we'd stick to that, and only swipe away and close apps that are big, like games, or apps you won't be needing anymore. Leave all the little things running, as they aren't harming much or consuming hardly any battery life.
Again, only close what's necessary, which is why we'd recommend users just swipe away single apps one at a time they won't be needing anymore, and leave everything else running in the background. Android Lollipop will do the rest of the work, and keep your Moto X running smooth. The only time we'd recommend killing all apps, would be at night before bed, or if you won't be using the phone for several hours. Enjoy.

This article may contain affiliate links. Click here for more details.