How to Set Up Twitter in iOS 6 to Tweet & Share Faster
The iOS 6 update adds new features to Twitter iPhone integration, providing more reasons for users to connect Twitter to the iPhone or iPad.
This guide will show how to set up Twitter in iOS 6 on the iPhone, iPad, and iPod touch for faster access to the social network. It's worth adding Twitter to the iPhone even for users that rely on Tweetbot or other apps to access Twitter.
After setting up Twitter on the iPhone, users can tweet from the notification center, use Siri to Tweet and share photos and links to Twitter faster.
How to Connect to Twitter in iOS 6
Tap Settings.
Scroll down and select Twitter.
Enter the user name and password to setup the account.
When finished entering this information select Sign In.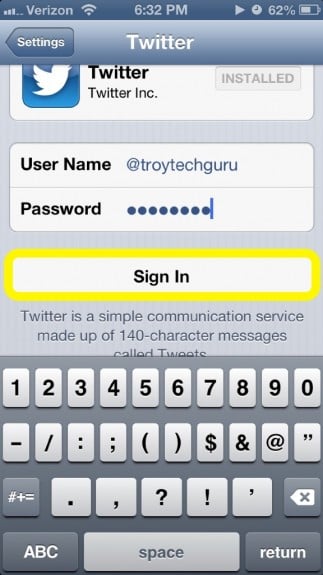 After that, if everything is setup correctly the iPhone will show a Twitter username.
The username should appear in bold once the account has been setup. With the account now synced to the iPhone several new options will be available. One of the most obvious is that a Tap to Tweet button will be put into notification center.
Twitter offers a decent amount of control with what apps have access to your account on the iPhone. If there is an app that does not need to have access to twitter simply Turn the slider to OFF under the Allow these Apps section.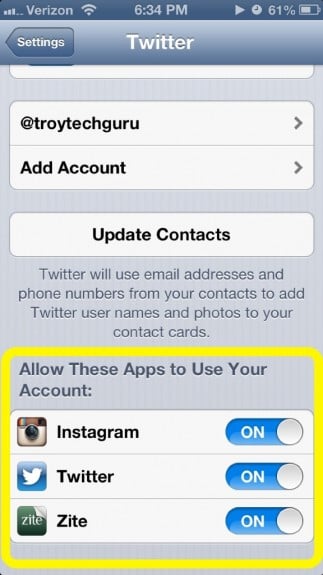 There is also the option to update contacts with your friends Twitter user names. To do this simply select Update Contacts in the Twitter settings window.
There are also other implementations that occur with twitter setup on the iPhone. Some of these are sharing photos, sending website links to friends, and also posting Tweets from Siri.
How to Share Photos to Twitter
Open Photos.
Find the photo or photos that will be posted to Twitter and hit Share in the bottom left corner.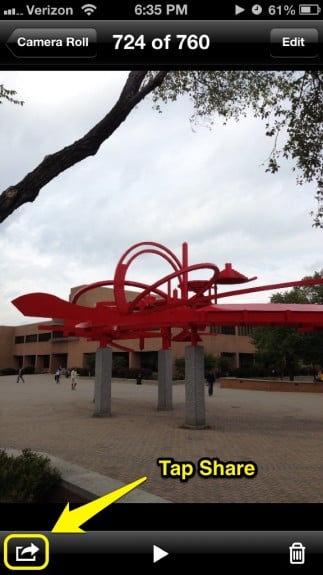 Next, Choose Twitter.
After choosing Twitter, a post box will appear and text, hash tags, and location can be added before posting the Tweet.
When happy with the Tweet tap Send to post it.
By using the same method it is also quite easy to share website links on Twitter.
Open Safari and go to the website that will be shared on Twitter.
Once there select Share in the bottom middle of the screen.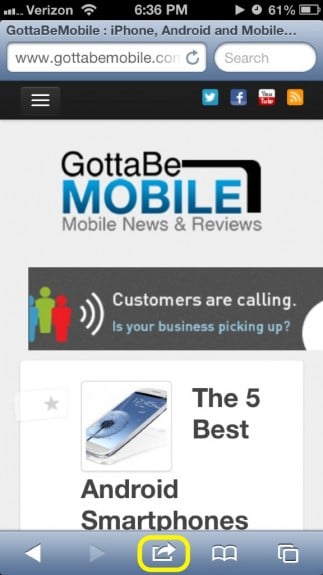 Tap Twitter.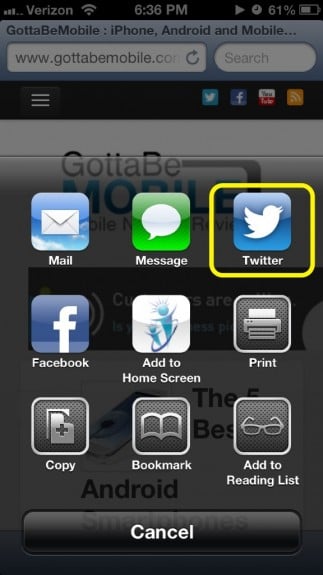 After that add text and select Send.
How to Tweet with Siri
Twitter can also be updated by using siri if the device is a iPhone 5, iPhone 4S or the new iPad.
To send a tweet from Siri tap and hold the home button, when Siri is ready say, "Post to Twitter."
Tell Siri what the post should say and if all is well say Send. The post can also be changed or cancelled just by a simple voice command.
For more on iOS 6, connect Facebook to the iPhone or learn how to use Do Not Disturb Mode.

As an Amazon Associate I earn from qualifying purchases.