How to Turn off LG G4 Smart Bulletin
The new LG G4 is a powerful smartphone with a big display, beautiful genuine leather design, and a great camera. That said, it's also loaded with tons of software features that are helpful, but can sometimes get in the way of what users want to do on their phone. One of those is Smart Bulletin, and here's how to disable or turn it off.
On April 28th the LG G4 was announced in New York City, and earlier this month it finally became available from all five major carriers in the United States. Now that millions of buyers are enjoying it, some are getting frustrated by certain features, like Smart Bulletin, and would like to remove them.
Read: 30 LG G4 Tips & Tricks
Just like HTC Blinkfeed, Samsung's My Magazine, and many other news or content curators, LG Smart Bulletin pulls information from multiple sources on your device and neatly displays it all in one area. This is a wonderful feature, but a feature that isn't for everyone. Read on to see how to turn it off.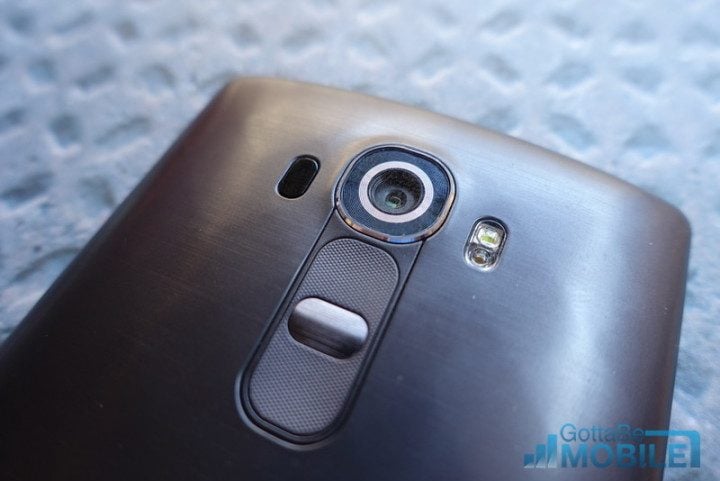 One swipe to the left of your main homescreen on the LG G4 brings you to Smart Bulletin. This is the area where LG puts the QRemote controls for quick access, LG Health steps and fitness tracking information, calendar appointments, music, quick settings and more all in one area. Essentially gathering all sorts of information in one easy to find, use, and manage location.
This was one of our favorite parts of the LG G4, but if you want your homescreen back to put icons wherever you want, or don't use some of LG's apps that end up inside Smart Bulletin, you may want to turn it off. Doing so will give you that left page back to add more icons to the homescreen and more. Below are the steps to turn it off completely and give you control of your device.
Instructions
There are actually two ways to turn off Smart Bulletin. One being extremely simple, and the second being deep in the settings menu in the same area you'll need to navigate to if you ever want to turn it back on. Lets get started.
Simply swipe from left to right on your homescreen to go into Smart Bulletin, then select the gear-shaped icon at the top right of the screen. This takes you to Smart Bulletin settings where you can toggle and customize what is and isn't shown on your bulletin. Customize it as you'd like, or simply tap the On/Off switch to turn it off, as shown below.
That's it, you've now turned off Smart Bulletin. Now drag app icons to the left edge and your phone will make a new homescreen where it used to be and you can fill it up with whatever apps or widgets you'd like.
However, there's another way to turn it off, and the same steps mentioned and shown below are also the steps you'll need to take to turn it on if you ever want Smart Bulletin back.
Head into settings > display > homescreen > and tap to turn on Smart Bulletin. If you haven't turned it off yet, it will open the same customization screen shown above and let you choose what is shown, or simply turn it off. Here you can turn it off as we mentioned earlier, or turn it back on if you want to give LG's software a second chance.
It's also a good idea to turn off Smart Bulletin if you plan on using a 3rd party home launcher like Google Now Launcher, Nova, or any popular screen replacement apps from the Google Play Store, just to ensure it isn't working in the background when you don't need it to.
That's all there is to it, and you're all done. Read our 30 tips link at the top of the page to learn even more about your LG G4.

As an Amazon Associate I earn from qualifying purchases.