How to Disable Bloatware Without Rooting Android Phones
Android smartphones come with some useful software, but a lot of it is just bloatware with little use to the user.
AT&T, Verizon or T-Mobile get paid to install these junk apps, so maybe it saves us a few bucks on the cost of the phone, but most of these apps aren't worth the space they take up.
Many Android phones won't allow users to uninstall the bloatware, but it is possible to disable the apps.
Disabling an app tells the Android OS to stop running the app at launch. Many of these apps load when the user turns on their phone. These apps run in the background eating up CPU cycles. which can drain the phone's battery and potentially slow things down.
People who root their phone can uninstall these apps, but for those who don't want to root or can't, this method offers the next best option.
How to Uninstall Default Android Apps Without Rooting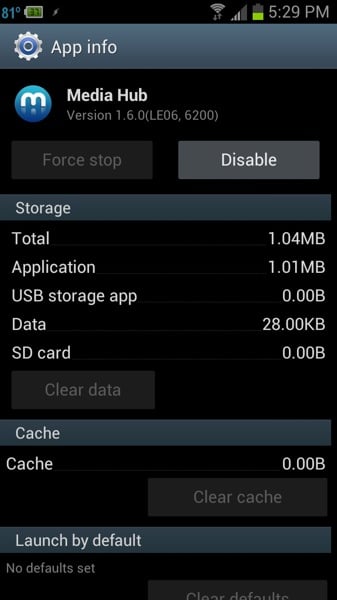 Using my Samsung Galaxy S III running Ice Cream Sandwich, I performed the following steps to get rid of Samsung's AllShare apps, AT&T Navigator and the Samsung Media Hub apps.
Use it to get rid of others if you like, but be careful since this might disable an app that other apps depend on to run. Stick with bloatware apps to stay safe.
Open Settings
Tap Application manager and choose All
Tap the name of the app that needs to be disabled
Tap Force stop and then choose Disable
Some apps won't offer a Disable option. The button's grayed out. Also, when I hit the Disable button, Android gave me the following popup as a warning.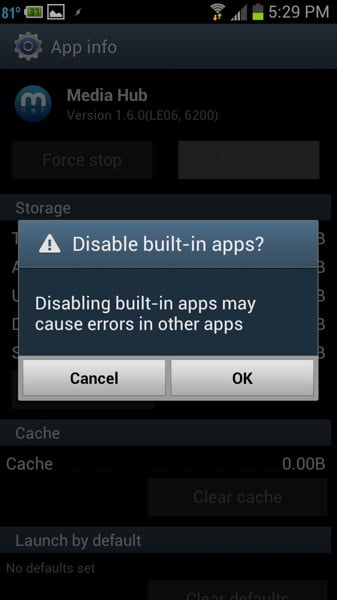 I can't say I noticed a huge difference after disabling just five apps, but it can't hurt. More aggressive choices might show noticeable battery life improvement and speed boots, so try to get as many apps disabled as possible. Reverse the process if other apps start crashing or won't run properly.

As an Amazon Associate I earn from qualifying purchases.