How to do Every Brutality in Mortal Kombat X
You wouldn't think that gameplay could get more brutal than the Fatalities that are featured in Mortal Kombat X, the fighting game available on the Xbox One and PS4 now and coming to the Xbox 360 and PS3 this summer. Fatalities are down-right gut-wrenching at times, and Mortal Kombat X Brutalities give Fatalities a run for their money.
Like Fatalities, Brutalities are different ways to kill your opponent once you've won a match. Mortal Kombat X Brutalities go so far beyond just learning a simple button combination. They're complicated and ridiculously hard to pull off when your chest is pounding after successfully winning a match.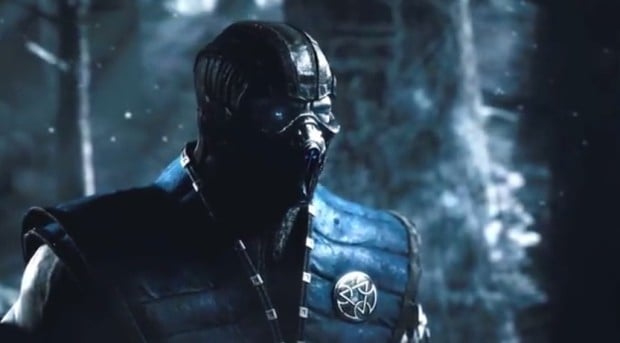 Read: How to do Every Fatality in Mortal Kombat X So Far
Some Brutalities are available the moment you venture into the game, ready for you to master the moment you're ready to practice for hours. Others have to be unlocked inside of Mortal Kombat X's different Krypts. Building on the work of the LazyGamer and community members at IGN, GottaBeMobile has compiled the ultimate guide on how to do every Brutality available in Mortal Kombat X. Here's a video of every single Brutality in Mortal Kombat X.
Each Brutality is divided by character and listed in alphabetical order. Listed in the What You Need to Know Section is the conditions that have to be met for the Brutality to work and where the Brutality can be unlocked in the Krypt. The numbers in the location correspond to the coordinates users need to go to unlock that particular Mortal Kombat X Brutality. Note that some of these require special equipment also available in the Krypt.
Cassie Cage
| | | | |
| --- | --- | --- | --- |
| Brutality Name | Button Combination (Xbox) | Button Combination (PlayStation) | What You Need to Know |
| Between the Eyes | Backward, Forward, X | Backward, Forward, Square | ConditionsAll variations Jump Distance Must have 50%+ health remaining Last hit must be Single ShotYou have this brutality starting out. |
| Hat's Off | Down Forward, X | Down Forward, Square | ConditionsAll variations Must not lose a round. Last hit must come from Kick Abuse. Hold Up before 3rd hit of Kick AbuseYou can find it in the Nether Realm Krypt 1,1. |
| Pop Goes | Backward, Down, B | Backward, Down, Circle | ConditionsHollywood variation Must land 4 Nut Krackers during the match. Final hit must be Nut Kracker.You can find it in the SK Tomb Krypt -3, 27 |
| Beat Down | Backward, Forward, B | Backward, Forward, Circle | ConditionsBrawler variation Final hit must come during a 3-hit Kombo ending in Takedown.You can find it in the Dead Woods Krypt -5, 7 |
| Half Day | Down, Down, X + RT | Down, Down, Square + R2 | ConditionsSpec Ops variation Must perform 5 American Ways  during the match. Jump Distance Last hit must be from Target PaintYou can find it in the Spider Tunnels Krypt 3, 12 |
D'Vorah
| | | | |
| --- | --- | --- | --- |
| Brutality Name | Button Combination (Xbox) | Button Combination (PlayStation) | What You Need to Do |
| Migrane | Down, A, B | Down, X, Circle | ConditionsAll variations D'vorah must have 50% + health left Final hit must be Ovipositor Charge. Must hold Forward during  final hit.You have this brutality starting out. |
| Fly Swatter | Down + LB, B (midair) | Down + L1, Circle (midair) | ConditionsAll variations Perform 4-hit Kombo that ends w/ backwards  air throw. Final Hit must be  backwards air throw.You can find it in the Spider Tunnels Krypt 4, 39 |
| Incubate | LB or X + B | L1 or Square + Circle | ConditionsBrood Mother variation Must land 3 Krawler attacks ( Down Forward B or Circle ) Final hit must be a L1 or LB.You can find it in Dead Woods Krypt -22, 7 |
| Bug Zapper | Down, Backward, X+RT | Down, Backward, Square +R2 | ConditionsSwarm Queen style Must stun opponent with Bug Bomb. Full Screen distance. Final hit must be from   InfestationYou can find it in the SK's Tomb Krupt 4, 3 |
| Acid Burn | Down, Forward, 'X+RT' | Down, Forward, 'Square+R2' | ConditionsVenomous variation Must land all nine hits of Bug Spray. Final hit must come from Bug Spray.You can find it in the SK's Tomb Krypt 4, 10 |
Ermac
Brutality Name
Button Combination (Xbox)
Button Combination (PlayStation)
What You Need to Do
Nether Force
Down, Backward, B + RT (midair)
Down, Backward, Circle + R2 (midair)
ConditionsAll variations Must perform 10 special attacks during the match. Final hit must come from Air Force Port.You have this brutality starting out.
We Win
Down, Backward, X + RT
Down, Backward, Square + R2
ConditionsAll variations Must perform 5-hit Kombo ending in Force Lift. Final hit must be from Force Lift.You can find it in the Spider Tunnels -7, 29 @ 9:00
Gluttony
Down, Backward, X + RT
Down, Backward, Square + R2
ConditionsMystic variation Must have less than 40% health left. Final hit must be from Tele-HoldYou can find it in the SK's Tomb 1, 14(N)
Soul Eater
Backward, Forward, X
Backward, Forward, Square
ConditionsMaster of Souls style.Must land 10-hit Kombo during match. Needs 3 active souls and perform Soul Ball.

Final hit must be from Soul Release

You can find it in the Dead Woods -1, 6

Controlled Chaos
Backward, Forward, Y
Backward, Forward, Triangle
ConditionsSpectral variation Must be in-flight with Soul Accession (Down, Down, Up) Final hit must be from Soul Charge.You can find it in the Dead Woods -21, 1
 Erron Black
Brutality Name
Button Combination (Xbox)
Button Combination (PlayStation)
What You Need to Do
Tunnel Vision
LB or X+ B
L1 or Square + Circle
ConditionsAll variations Final hit must be from a throw. Must hold Forward during the final hit.You have this brutality starting out.
Serentity
Down, Backward, Forward, Y
Down, Back Forward, Triangle
ConditionsAll variations Must hit punch key 15 times during final hit. Final hit must be Sand Trap / Quick SandTrapYou can find it in the Spider Tunnels 13, 30 @ 9:00
Quick Draw
Dk, Backward, X, B
Down, Backward, Square, Circle
ConditionsGunslinger variation Must perform 10 backwards dashes during the match. Sweep distance.Final hit must be Spin Shot (from Stand Off)

You can find it in the Dead Woods

-21, 9

Sword in the Stone
Down, Forward, Y
Down, Forward, Triangle
ConditionsOutlaw variation Must press Up, Down, Up during final hit.Final hit must be from Tarkatan Infection.

You can find it in the

SK's Tomb 2, -3

Swing Low
Down, Backward, Y
Down, Backward, Triangle
ConditionsMarksman variation Must have 2 full bars of Super during final hit. Final hit must be from Swing Shot.You can find it in the SK's Tomb 7, 9
Ferra / Torr
| | | | |
| --- | --- | --- | --- |
| Brutality Name | Button Combination (Xbox) | Button Combination (PlayStation) | What You Need to Do |
| Trample | Backward, Forward, B | Backward, Forward, Circle | ConditionsAll variations. Must run 3 times during match. Final hit must come from Tuck 'n' Charge. First hit of Charge must miss. Must hold Forward, during final hit.You have this brutality starting out. |
| Play Thing | Forward, Y | Forward, Triangle | ConditionsAll variations. Must perform 2-hit Kombo with Kaber Toss as the final hit. Final hit must be Kaber Toss.You can find it in the Spider Tunnels 18, 2 |
| Stabby Stab | Down, A, Forward, X + RT | Down, X, Forward, Square + R2 | ConditionsRuthless variation. Must be buffed from Pain+Gain (Down, Down, X or Square) Final hit must be from Grab 'n' Stab.You can find it in the SK's Tomb 8, 17 |
| Twisted | Down, A, Forward, X + RT | Down, Back, Forward, X Square + R2 | ConditionsVicious variation. Must use 3 Stage Interactions. Final hit must come from Deep Stab. Must press any attack button 5x during final hit.You can find it in the Dead Woods -5, 9 |
| Steam Roller | Backward, Forward, Y + RT | Backward, Forward, Triangle+ R2 | ConditionsLackey variation. Must connect 3 Boulder Rolls (Backward, Forward, Y or X) during match. Final hill must come from 2x Boulder Roll.You can find it in the SK's Tomb 5, 3(E) |
| Step On Down | Backward, B, Y + B | Backward, 4, Triangle + Circle | ConditionsLackey variation Must have less than 35% health left. Final hit must be from  Step Aside Kombo.You can buy with Gamble Koins 2,100+ |
Jacqui Briggs
| | | | |
| --- | --- | --- | --- |
| Brutality Name | Button Combination (Xbox) | Button Combination (PlayStation) | What You Need to Do |
| Mind Blown | Backward, Forward, Y + RT | Backward, Forward, Triangle + R2 | ConditionsAll variations. Must press Forward,'Forward,'Forward,   during final hit. Final hit must be from Bionic Blast.You have this brutality starting out. |
| Gun Show | Backward, Forward, B + RT | Backward, Forward, Circle + R2 | ConditionsAll variations. Must hold B or Circle during final hit. Final hit must be Gauntlet Flurry.You can find it in the Spider Tunnels 21, 33 |
| Shrapnel | Down, Backward, Y | Down, Backward, Triangle | ConditionsShotgun variation. Must use 3 Stage Interactions during the match. Final hit must be from Low Blow or Low Blast.You can find it in the Dead Woods -18, 8 |
| Heavy Artillery | Down, Forward, Y + RT | Down, Forward, Triangle + R2 | ConditionsFull Auto variation. Must land 3 Up-Rockets during the match. Final hit must be from Hand Cannon.You can find it in the SK's Tomb 5, 1 (Hidden Area) |
| Aftershock | Down, Down, B + RT (midair) | Down, Down, Circle + R2 (midair) | ConditionsHigh Tech variation. Gauntlet Spark or Gauntlet Ignite must be active. Final hit must be Air Ground Smash or Air Ground Tremor.You can find it in the SK's Tomb -3, 25 @7:00 (chest) |
Jax
| | | | |
| --- | --- | --- | --- |
| Brutality Name | Button Combination (Xbox) | Button Combination (PlayStation) | What You Need to Do |
| Sledge Hammer | Backward, Forward, B +Down | Backward, Forward, Circle + Down | ConditionsAll variations. Opponent must be ducking during last hit Final hit must be from Down-ward Dash Punch or Down-ward Dash Fist.You have this brutality starting out. |
| Gotcha Down | Down, A, X | Down, X, Square | ConditionsAll variations. Final hit must be Gotcha Grab. Must hold Forward, during Gotcha Grab.You can find it in the SK's Tomb |
| Rocket Roll | Down, A, Y +Up + B | Down, A, Triangle + Up + R2 | ConditionsHeavy Weapon style. Opponent must be in the air. Final hit must be from Law Blast.You can find it in the Spider Tunnels 2, 17 |
| Ground Breaking | Down, Down, B + RT | Down, Down, Circle + R2 | ConditionsPumped Up variation. Must connect 3x Ground Pounds during match. Must hold B or Circle during Ground Shake Final hit must be Ground Shake.You can find it in the Spider Tunnels -5, 27 |
| Ragdoll | Down, A, Forward, X + RT | Down, A, Forward, Square + R2 | ConditionsWrestler variation. Must perform this entirely:  .   (Down, A, Forward, X or Circle + B,  ,4,4,   1+2  Y or Triangle + B or Circle + B or Circle)You can find it in the Nether Realm -1, 4 |
Johnny Cage
Brutality Name
Button Combination (Xbox)
Button Combination (PlayStation)
What You Need to Do
Eye Popping
Backward, Down, B
Backward, Down, Circle
ConditionsAll variations Must connect 4x Nut punches during match. Final hit must be from a Nut Punch or Nut Kracker.

You have this brutality starting out.

Blood Spurt
Y, X, B
Triangle, Square, Circle
ConditionsAll variations. Player / Opponent must be facing camera. Final hit must be from Take Two Kombo.You can find it in the Dead Woods 1, 9
Wow Out
Backward, X, Y, X
Backward, Square, Triangle, Square
ConditionsFisticuffs variation. Opponent must be blocking in final hit. Final hit must be from Speed Bag Kombo.You can find it in the Dead Woods -21, 12
Fall Guy
Backward, Forward, B
Backward, Forward, Circle
ConditionsStunt Double variation. Must have Mimic active at final hit. Must hold Forward, during the final hit. Final hit must be from Shadow Kick.You can find it in the SK's Tomb -4, 10(E)
Bring it On
Down, A, B
Down, A, Circle
ConditionsA-List variation. Must have less than 5% health and have Red Shadow active. Rising Kick must be charged. Final hit must be from Rising Kick.You can find it in the Spider Tunnels 0, 27
Kano
| | | | |
| --- | --- | --- | --- |
| Brutality Name | Button Combination (Xbox) | Button Combination (PlayStation) | What You Need to Do |
| Ballin' | Forward, Backward, A, RT | Forward, Backward, X, R2 | ConditionsAll variations Opponent must be blocking and die from chip damage. Final hit must come from Air Ball attack.You have this brutality starting out. |
| Terminate | LB or X + A | L1 or Square + X | ConditionsAll variations Must land 3 throws during the match. Hold Up during final throw attack. Last hit must be a Throw.You can find it in the Spider Tunnels 5, 2 |
| Just the Tip | Down, Backward, X+RT | Down, Backward, Square + R2 | ConditionsCutthroat variation. Must go 5 seconds without taking damage in the final round. Final hit must be from Body Slice.You can find it in the SK's Tomb -1, 6 (W) |
| Glaring Light | Down, Backward, A +RT | Down, Backward, X + R2 | ConditionsCybernetic variation Must perform 5-hit kombo ending in a Enhanced Power Laser. Final hit must be Enhanced Power Laser.You can find it in the SK's Tomb 5, -3 (hidden area) |
| Wham Bam | Down, Forward, Backward, B | Down, Forward, Backward, Circle | ConditionsCommando variation. Must press Down 3 times during final hit. Final hit must be from Power Slam or Power Bomb.You can find it in the Nether Realm 1, 4 |
| Pop Off | Down, Forward, X | Down, Forward, Square | ConditionsCommando variation Must press Y or Triangle 15 times during the final hit. Final hit must be from a Choke attack.You can find it in the Dead Woods Gamble Koins (2100) |
Kenshi
Brutality Name
Button Combination (Xbox)
Button Combination (PlayStation)
What You Need to Do
Used Up
LB or X + A
L1 or Square + X
ConditionsAll variations Must win first round with a throw attack. Final hit must be from Throw attack.You have this brutality starting out.
Brutal Kick
Y, Y, B
Triangle, Triangle, Circle
ConditionsAll variations. Must go 5 seconds without taking hits in final round. Final hit must be from Concentration Kombo.You can find it in the SK's Tomb 0, 3 (W) (Hidden Area)
Leg Up
Backward, Forward, A
Backward, Forward, X
ConditionsBalanced variation. Must get First Hit.Final hit must be from Tele-Flurry

You can find it in the Dead Woods -5, 10

Demon Slice
Down, Backward, X
Down, Backward, Square
ConditionsPossessed variation Must hold Up during final hit. Final hit must be from Sickle Lift or Sickle Strike.You can find it in the Spider Tunnels 5, 42
 Instant Karma
Backward, Forward, Y + RT
Backward, Forward, Triangle + R2
ConditionsKenjustsu variation. Must land 5 Tele-Pushes during the match. Jump distance. Final hit must be from Tele-Push or Tele-Blast.You can find it in the SK's Tomb -4, 19
Kitana
| | | | |
| --- | --- | --- | --- |
| Brutality Name | Button Combination (Xbox) | Button Combination (PlayStation) | What You Need to Do |
| Off the Top | Backward, Forward, A | Backward, Forward, X | ConditionsAll variations. Must hold Forward on the final hit. Final hit must be from Throat Slice / Slash.You have this brutality starting out. |
| Biggest Fan | Down, Backward, Y +RT | Down, Backward, Triangle + R2 | ConditionsAll variations. Must connect 3 Rising Fans during match. Final hit must be from Rising BladesYou can find it in the Dead Woods -18, 12 |
| Back That Up | Down, Backward, A (midair) | Down, Backward, X (midair) | ConditionsRoyal Storm variation. Must perform 1 reflected move during the match with Bounce Back. Final hit must be from Air Square Boost / Wave.You can find it in the Dead Woods (chest) -19, 20 @ 8:00 |
| Lost Girl | Down, Backward, A | Down, Backward, X | ConditionsAssassin variation. Sharpen must be active. Final hit must be from Assassin Strike / Impale.You can find it in the Dead Woods 1, 7 |
| All is On | Down, Forward, X | Down, Forward, Square | ConditionsMournful variation. Final hit must be from Glaive throw. Must guide Glaive to opponent's head (hold Up after Glaive throw).You can find it in the Spider Tunnels -6, 13 |
Kotal Khan
| | | | |
| --- | --- | --- | --- |
| Brutality Name | Button Combination (Xbox) | Button Combination (PlayStation) | What You Need to Do |
| Kotally Awesome | Down, Forward, B | Down, Forward, Circle | ConditionsAll variations. Sweep distance. Final hit must be from Sun Beam or God Ray.You have this brutality starting out. |
| Stick Around | Down, Forward, A | Down, Forward, X | ConditionsAll variations. Must hit opponent with 5 Sunstones during match. Full screen distance final hit must be from Sunstone.You can find it in the SK's Tomb 3, 1 (Hidden Area) |
| Offering | Forward, Backward, Down, B | Forward, Backward, Down, Circle | ConditionsAll variations. Sacrifice with Blood Offering to end the round. Final hit must come from Blood Offering. |
| Totem This | Down, Y | Down, Triangle | ConditionsBlood God variation. Must summon each Totem at least once. Crystal Totem must be active in final hit. 30 seconds or less left. Final hit must be  from 2-fisted uppercut. |
| Sawed Off | Down, Forward, Y | Down, Forward, Triangle | ConditionsWar God variation. Final hit must come from 3-hit Kombo ending in Saw Blade.You can find it in the Spider Tunnels -8, 13 |
| Dry Rub | Down, Backward, Y + RT | Down, Backward, Triangle + R2 | ConditionsSun God variation. Must have level 3 Sun/Moon God Choke. Final hit must be from Sun/Moon God Choke.You can find it in the Dead Woods -7, 8 |
Kung Jin
Brutality Name
Button Combination (Xbox)
Button Combination (PlayStation)
What You Need to Do
A Little Heart
Down, Forward, Y
Down, Forward, Triangle
ConditionsAll variations. Must go 7 seconds without taking hits in final round. Jump distance. Final hit must be from a Straight Arrow.
Round About
Down, Backward, B + RT
Down, Backward, Circle + R2
ConditionsAll variations. Must perform 3 Cartwheel Drops during the match. Final hit must be from Cartwheel Smash.You can find it in the Spider Tunnels 14, 26
Where'Down You Go?
LB or X + A
L1 or Square + X
ConditionsAll variations. Must perform 3 Stage interactions. Final hit must be from a Throw attack.
Bullseye
Down, Backward, Y (midair)
Down, Backward, Triangle (midair)
ConditionsAncestral variation. Must use every quiver type at least once. Sweep distance. Final hit muse be from Air-Down Arrow. Final hit must strike opponent in the head.You can find it in the SK's Tomb 11, 15 Use Ermac's Pendant
Burnt Out
Down, Backward, X
Down, Backward, Square
ConditionsBojustu variation. Opponent must be in the air during final hit.Final hit must be from Bo Flame attack.

You can find it in the SK's Tomb 4, -3 Use Raiden's Staff

Decapitator
Backward, Forward, X
Backward, Forward, Square
ConditionsShaolin variation. Guide Chakram to opponents head (hold Up after Chakram throw) Guide Chakram to opponent's shins (hold Down after Chakram throw) Final hit must be from Chakram Throw.You can find it in the Dead Woods -22, 10
Kung Lao
Brutality Name
Button Combination (Xbox)
Button Combination (PlayStation)
What You Need to Do
Open Wide
LB or X + A
L1 or Square + X
ConditionsAll variations Must press X or Square or Y or Triangle 15 times during final throw. Last hit must come from a Throw attack.

You have this brutality starting out.

Klassic Toss
Backward, Forward, Y
Backward, Forward, Triangle
ConditionsAll variations. Jump distance. Guide hat to opponent's waist / neck (hold Up after throwing hat.Final hit must come from Hat Toss attack

You can find it in the Dead Woods 0, 16

Spin Cycle
Down, Backward, X + RT
Down, Backward, Square + R2
ConditionsTempest variation. Must be less than 40 seconds remaining in round. Final hit must come from Cyclone.You can find it in the SK's Tomb 1, 3 using Raiden's Staff
Grind Away
Down, Forward, Y + RT
Down, Forward, Triangle +R2
ConditionsBuzz Saw variation. Jump distance final hit must come from Upward Buzz Saw.You can find it in the Dead Woods
Z Hat
Down, Down, Y
Down, Down, Triangle
ConditionsHat Trick variation. Must set a Hat Trap Final hit must come from a Hat / Heavy Call Back.You can find it in the Spider Tunnels 4, 41
Liu Kang
Brutality Name
Button Combination (Xbox)
Button Combination (PlayStation)
What You Need to Do
Hot Head
Backward, Forward, X (midair)
Backward, Forward, Square (midair)
ConditionsAll variations. Must use 3 Stage Interactions during the match. Final hit must be from Air Fireball. Final hit must strike opponent in the head.

You have this brutality starting out.

Dragon's Den
Down, Backward, Y +RT
Down, Backward, Triangle + R2
ConditionsAll variations. Must connect 3 Dragon's Roar attacks during the match. Final hit must be from Dragon's Wrath.You can find it in the SK's Tomb -1, 12
Kounter Top
Down, Backward, A + RT
Down, Backward, X+R2
ConditionsFlame Fist variation. Must hold Down on the final hit. Final hit must be from Enhanced. Dragon Parry.You can find it in the Spider Tunnels 4, 25
Tread Lightly
Forward, Backward, Forward, B +RT
Forward, Backward, Forward, Circle + R2
ConditionsDragon's Fire variation. Must get first hit.Final hit must be from Enhanced Bicycle Kick or Enhanced Bicycle Flurry

You can find it in the SK's Tomb 2, 0 use Raiden's Staff

Hot Mess
Backward, Forward, X + RT
Backward, Forward, Square + R2
ConditionsDualist variation. Must perform 10 Solar Flare attacks during the match. Final hit must be from Solar Blast.You can find it in the Dead Woods -19, 9
Mileena
Brutality Name
Button Combination (Xbox)
Button Combination (PlayStation)
What You Need to Do
High Roller
Backward, Down, B
Backward, Down, Circle
ConditionsAll variations. Must connect 5 Ball Roll attacks during the match. Final hit must be from Ball Roll attack. Must hold Down during the final hit.You have this brutality starting out.
Tele-Splat
Down, Down, A
Down, Down, X
ConditionsAll variations. Must hold Up during the final hit. Final hit must be from Tele-Kick or Tele-DropYou can find it in the Spider Tunnels -5, 14
Impaler
Backward, Y, X, Y + B
Backward, Triangle, Square, Triangle + Circle
ConditionsPiercing variation. Must press X or Square + Y or Triangle 5 times during the final hit. Final hit must be from Sadistic Ways KomboYou can find it in the SK's Tomb -1, 6 (W)
Fun Ride
Backward, Y, Y, X +RT
Backward, Triangle, Triangle, Square + R2
ConditionsEtheral variation.Must perform 10 Fade Aways moves during the match.

You can find it in the SK's Tomb 2, 3 use Staff

Early Lunch
Backward, X, Y, X + A, Up, Up, A
Backward, Square, Triangle, Square + X, Up, Up, X
ConditionsRavenous variation. Must hold 2 during final hit kombo. Final hit must be from Quick Taste kombo.You can find it in the Dead Woods -2, 10
Quan Chi
Brutality Name
Button Combination (Xbox)
Button Combination (PlayStation)
What You Need to Do
Kurb Stomp
Down, Backward, B + RT
Down, Backward, Circle + R2
ConditionsAll variations. Must press Down, Down, Down before last head slam. Final hit must be from Sky Crush.You have this brutality starting out.
Skull Transplant
Down, Backward, Y
Down, Backward, Triangle
ConditionsAll variations. Jump distance. Must hold 2 during the final hit. Final hit must be from Skull attack.You can find it in the Spider Tunnels 6, 21
Touch of Death
Down, Backward, X
Down, Backward, Square
ConditionsSorcerer variation. Opponent must be in final Hex Spell circle. Opponent must be blocking during final hit. Final hit must come from Ground Burst.You can find it in the SK's Tomb 1, 12
Blood Shower
LB or X + A
L1 or Square + X
ConditionsWarlock variation. Must win 1st round with a Throw attack. Final hit must come from Throw attack. Hold Down during the final Throw attack.You can find it in the Dead Woods -22, 12
Puggles' Wrath
Down, Forward, A
Down, Forward, X
ConditionsSummoner variation. Jump distance.Opponent must have at least 10% health left. Press A or X more than 4 times during final hit. Final hit must come from a Demon Grab.

You can find it in the SK's Tomb 4, 10 (W)
Raiden
Brutality Name
Button Combination (Xbox)
Button Combination (PlayStation)
What You Need to Do
Super Shocker
Down, Forward, Y
Down, Forward, Triangle
ConditionsAll variations. Final hit must come from Electrocute. Must press Y or Triangle three final hit.You have this brutality starting out.
Dark Force
Backward, X, X, X + A
Backward, Square, Square, Square + X
ConditionsAll variations. Must press Forward/Backward/Forward during electric shocks of Power Discharge. Final hit must be from   Power Discharge.You can find it in the Dead Woods -19, 3
Overload
Backward, X, X, Y, Y
Backward, Square, Square Triangle, Triangle
ConditionsThunder God variation Perform kombo that does 30%+ damage.Final hit must be from Lightning Strike kombo

You can find it in the SK's Tomb 4, 19

Inside You
Backward, Forward, A + RT, RT
Backward, Forward, X + R2, R2
ConditionsDisplacer variation. Must perform 10 Teleports during match Final hit must be from enhanced Electric or   'Thunder FlyYou can find it in the Dead Woods -8, 9
Power Outage
Down, Forward, B
Down, Forward, Circle
ConditionsMaster of Storms variation Must land a 10-hit kombo during match. Final hit must be from Static or Full Trap.You can find it in the Spider Tunnels 6, 2
Reptile
| | | | |
| --- | --- | --- | --- |
| Brutality Name | Button Combination (Xbox) | Button Combination (PlayStation) | What You Need to Do |
| Acid Wash | Down, Forward, X | Down, Forward, Square | ConditionsAll variations. Must do 30%+ damage with Acid Spit. Final hit must come from Acid Spit attack.You have this brutality starting out. |
| Heart Attack | Backward, X | Backward, Square | ConditionsAll variations. Must connect 5 Tongue Slaps during the match. Final hit must be from Tongue Slap attack.You can find it in the SK's Tomb 0, 1 |
| Puke | Forward, Y, X + A | Forward, Triangle, Square + X | ConditionsDeceptive variation. Land 3 Acid Puddles during the match. Final hit must be from Slithering Slam komboYou can find it in the Nether Realm -1, 1 |
| Knee Kapper | Backward, Forward, B + RT | Backward, Forward, Circle + R2 | ConditionsNimble variation. Must have Basilisk or Basilisk Runner active. Final hit must come from Slippery Slide.You can find it in the SK's Tomb -8, 17 |
| Bo Dash | Backward, Forward, Y + RT | Backward, Forward, Triangle +R2 | ConditionsNoxious variation. Must have Poison Gas active in final hit. Final hit must be from Reptillian Smash.You can find it in the Dead Woods -1, 9 |
Scorpion
Brutality Name
Button Combination (Xbox)
Button Combination (PlayStation)
What You Need to Do
Get Over Here
Backward, Forward, X + RT, RT
Backward, Forward, Square +R2, R2
ConditionsAll variations. Must have 50%+ health. Final hit must be from enhanced. Double SpearYou have this brutality starting out.
Shirai Ryu Fire
Down, Backward, A +RT (midair)
Down, Backward, X + R2 (midair)
ConditionsAll variations. Final hit must be from Air Flameport attack.You can find it in the Spider Tunnels -7, 26
Just a Scratch
Forward, Y
Forward, Triangle
ConditionsNinjutsu' variations. Must connect 3 'Downfalls' in match. Final hit must be from Doom Blade attack.You can find it in the Dead Woods -6, 20
Nether Hole
Down, Backward, X
Down, Backward, Square
ConditionsHellfire variation. Must have Aura active. Full screen distance. Final hit must be from Fire or Hell Ball.You can find it in the SK's Tomb -5, 11
Little Devil
Down, Backward, B
Down, Backward, Circle
ConditionsInferno variation. Must connect Minion Charge, 'MinionDash and MinionGrab. Final hit must be from Minion Grab' Hold.You can find it in the Dead Woods -19, 8
Shinnok
| | | | |
| --- | --- | --- | --- |
| Brutality Name | Button Combination (Xbox) | Button Combination (PlayStation) | What You Need to Do |
| Gory Hole | Backward, Forward, X | Backward, Forward, Square | ConditionsAll variations. Must hold X or Square during final hit. Final hit must be from Amulet Strike attack.You have this brutality starting out. |
| Skull Bash | LB or X + A | L1 or Square + X | ConditionsAll variations. Must win first round with a Throw attack. Final hit must be from a Throw attack.You can find it in the Nether Realm 1, 1 |
| Face Off | Down, Backward, X | Down, Backward, Square | ConditionsImposter variation. Jump distance. Must lose one round. Final hit must come from Mimicry.You can find it in the Dead Woods -6, 21 |
| Have a Nice Day | Forward, Y, Y, X + A | Forward, Triangle, Triangle, Square + X | ConditionsBone Shaper variation. Must have 1 bar of Super meter at the end of the match. Final hit must be from Deity Kombo.You can find it in the Dead Woods -8, 7 |
| Hands Down | Down, Backward, X | Down, Backward, Square | ConditionsNecromancer variation Sweep distance Must hold Down on final hit Final hit must be from Judgment Fist.You can find it in the Spider Tunnels 7, 32 |
Sonya Blade
Brutality Name
Button Combination (Xbox)
Button Combination (PlayStation)
What You Need to Do
Thigh Master
Backward, Forward, B
Backward, Forward, Circle
ConditionsAll variations. Must have less than 50% health remaining. Must perform 5-hit kombo ending in a Leg Grab / Slam. Final hit must be from Leg Grab / Leg Slam.

You have this brutality starting out.

Boot to Head
Forward, A
Forward, X
ConditionsAll variations. Must have 50%+ health. Final hit must be from a Wrap Around attack.You can find it in the Dead Woods -7, 20
Garro-That
Down, Backward, X + RT
Down, Backward, Square + R2
ConditionsCovert Ops variation. Must connect 10-hit kombo during match. Final hit must be from Garrote Punish attack.You can find it in the Dead Woods -18, 11
Time Bomb
X, X, Y
Square, Square, Triangle
ConditionsDemolitions variation. Must land first hit. Final hit must be from Boomer Kombo.You can find it in the SK's Tomb -7, 27
Kamikaze
Down, Down, X +RT
Down, Down, Square +R2
ConditionsSpecial Forces style. Opponent must be blocking on final hit. Final hit must be from Drone Kamikaze.You can find it in the Spider Tunnels 7, 21
Sub-Zero
| | | | |
| --- | --- | --- | --- |
| Brutality Name | Button Combination (Xbox) | Button Combination (PlayStation) | What You Need to Do |
| Snow Ball | Down, Forward, Y + RT | Down, Forward, Triangle +R2 | ConditionsAll variations. Must be 40+ seconds remaining in round. Full screen distance. Opponent must be frozen and final hit must come from an Ice BlastYou have this brutality starting out. |
| Frozen Dinner | Down, Y | Down, Triangle | ConditionsAll variations. Opponent must be frozen during final hit. Final hit must be from Rising Fist or Up-SwordYou can find it in the Spider Tunnels 4, 4 |
| Pick Your Brain | Forward, B, Y, X + A | Forward, Circle, Triangle, Square + X | ConditionsCryomancer variation. Must perform 6-hit kombo ending in Cold Blooded. Final hit must be from Cold-Blooded Kombo.You can find it in the SK's Tomb 1, 6 (S) |
| Ice Cubed | Backward, Forward, B + RT | Backward, Forward, Circle +R2 | ConditionsUnbreakable variation. Frozen Aura must be on. Final hit must be from Icy Slide attack.You can find it in the SK's Tomb 3, -3 (hidden) |
| Splitting Image | Down, Backward, X | Down, Backward, Square | ConditionsGrandmaster variation. Final hit must be from an exploding Ice Clone or Ice Statue.You can find it in the Dead Woods -16, 20 |
Takeda
| | | | |
| --- | --- | --- | --- |
| Brutality Name | Button Combination (Xbox) | Button Combination (PlayStation) | What You Need to Do |
| Armless | LB or X + A | L1 or Square + X | ConditionsAll variations. Must press X or Square or A or X four times in final hit. Final hit must be from a Throw attack.You have this brutality starting out. |
| Kool Whip | Y, X, Y | Triangle, Square, Triangle | ConditionsAll variations. Final hit must be from Quick Learner kombo or Low Swipe kombo.You can find it in the Dead Woods 1, 17 |
| Whip it Out | Down, Backward, A + RT | Down, Backward, X + R2 | ConditionsShirai Ryu variation. Must have 50%+ health. Final hit must be from Shirai Ryu Phase.You can find it in the SK's Tomb -6, 8 |
| Two-Sided | Backward, Forward, Y + RT | Backward, Forward, Triangle + R2 | ConditionsLasher variation. must press Down 3 times during the final hit. Final hit must be from Whip Flurry attack.You can find it in the Dead Woods -19, 1 |
| Force Slice | Down, Backward, X | Down, Backward, Square | ConditionsRonin variation. Must perform Blade Drop and keep blade in-ground during the final hit. Final hit must be from Blade Kall / Summon.You can find it in the Spider Tunnels 12, 9 |