How to Get the New Gmail Interface Right Now
In this quick guide we'll show you how to try the new Gmail web interface right now. Google recently unleashed a brand new style for Gmail on the web, and not everyone has it yet. Bringing email a refreshing and stylish new design, and several helpful and smart new features.
If you want to try Google's new Gmail confidential mode, smart replies, email snoozing and more, we have you covered. For whatever reason, it's only rolling out to select users right now but we're expecting millions to have it by the end of the week. If you don't want to wait, try this quick trick.
Instructions
Go to Gmail on the web and sign in to your account
In your Inbox, tap the gear-shaped setting button near the top right
On the Settings pop-up click "Try the new Gmail"
You'll only see this option if it's already available for your account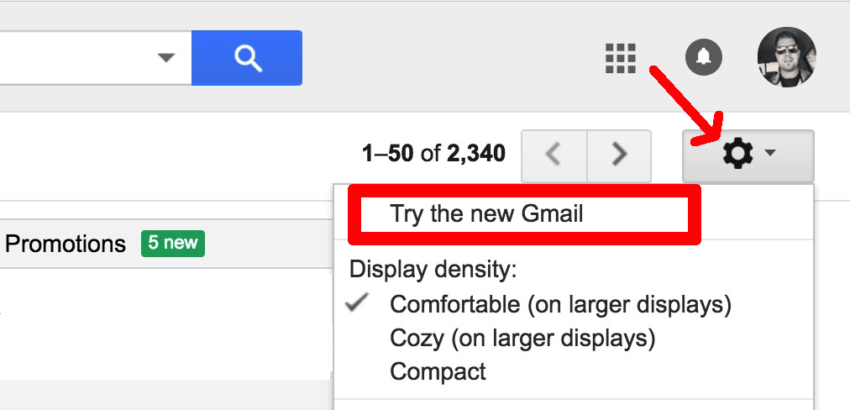 Now, you've successfully toggled the all-new Gmail web interface for your account and device. However, there are a few more steps you'll need to take to enjoy the new Gmail for 2018.
After Gmail reloads, click Next
Then, choose a view for your inbox (default, comfortable, or compact) and hit OK
Click OK again, and you're all done
We recommend most users stick with the default viewing mode, as that's what familiar. It also displays the most information per message and line, which is helpful. However, the improved new comfortable mode isn't too bad and is a nice mix between the old and new looks. At any time simply hit the gear-shaped settings button again, and change views if you don't like what you choose.
Additionally, you can repeat these steps and revert back to the "old" Gmail if you'd like, but we're not sure how long that will be an option. Eventually, Google will roll everyone from the old style to this new view, we're just not sure when.
In closing, keep in mind that the new G-mail web interface isn't available for everyone just yet. Google said they'll be rolling this out to more and more users over the next several weeks, if not longer. Considering millions and millions of people use Gmail, this will be a slow rollout. If you don't see the options shown above just wait a few days, and it'll likely surface. Also, confident mode won't be available for a few more weeks, so don't be alarmed if it's missing. Then, expect changes and small tweaks here and there to the new Gmail over the next several days, weeks, and months.

As an Amazon Associate I earn from qualifying purchases.