How to Fix Bad Windows 10 Battery Life
With its Windows 10 operating system, Microsoft hoped to solve the issues that have plagued Windows PCs for years. The operating system introduces new tricks to make notebooks and tablets last longer in between charges. You can use these tools to fix bad Windows 10 battery life.
Windows 10 is the free software update that's still making its way to notebooks, desktops, tablets and smartphones. Microsoft began offering the upgrade absolutely free to anyone and everyone with the latest two versions of Windows installed. It seems that most users haven't noticed a significant change in their system's overall battery life when they're not using the new power saving tools. A minority of users do report getting some seriously bad Windows 10 battery life though. Here are some ways to fix those issues.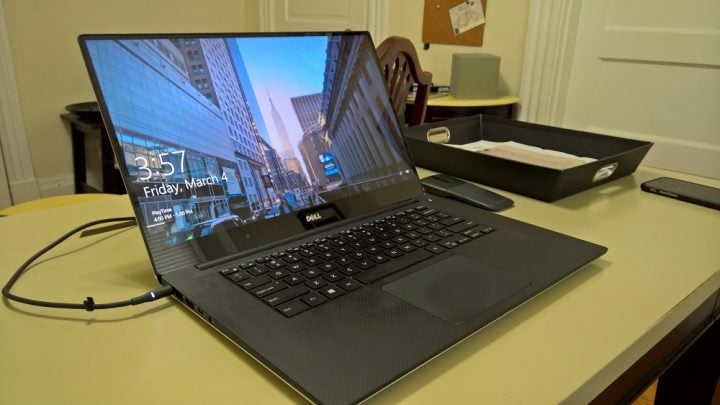 Read: Windows 10 Review – A Love Affair
How to Fix Bad Windows 10 Battery Life: Before We Begin
Before we can fix bad Windows 10 battery life, it's important to understand the things that could cause bad battery life in the first place. You could be blaming the operating system upgrade, when it's actually something else causing the issue.
The biggest drains on a battery is always a display. The majority of Windows 10 devices use LCD technology that requires a backlight for you to see what's being shown on-screen. It's this backlighting that you change when you adjust your screen brightness. Another big draw on batteries are processors. If your processing is working hard, you'll find yourself with shrinking battery life. Finally, accessories plugged into your notebook or tablet can drain battery life.
The first step to fixing bad Windows 10 battery life is checking to see if anything besides Windows 10 might be effecting your battery life. Perhaps, your screen is brighter than it is normally, or you have your smartphone plugged in, feeding off its battery? Try closing non-essential programs and disconnecting unnecessary accessories to see if that's what's causing your Windows 10 notebook or tablet to last less in-between charges. Lowering screen brightness will boost battery life too.
How to Fix Bad Windows 10 Battery Life: Get the Latest Drivers & Updates
Fixing bad Windows 10 battery life starts with checking that you have the latest drivers and software updates. Drivers are instructions that tell Windows how to interact with the hardware inside your notebook or tablet. Operating system upgrades frequently require that users refresh the drivers that are installed on their PC. This means that you could have new drivers waiting for your PC after doing the Windows 10 Upgrade.
Click or tap on the message bubble on the right side of the Taskbar to open the Action Center.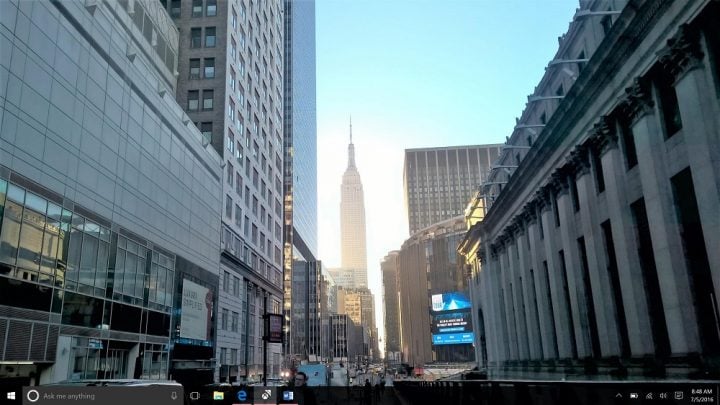 Tap or click on All Settings.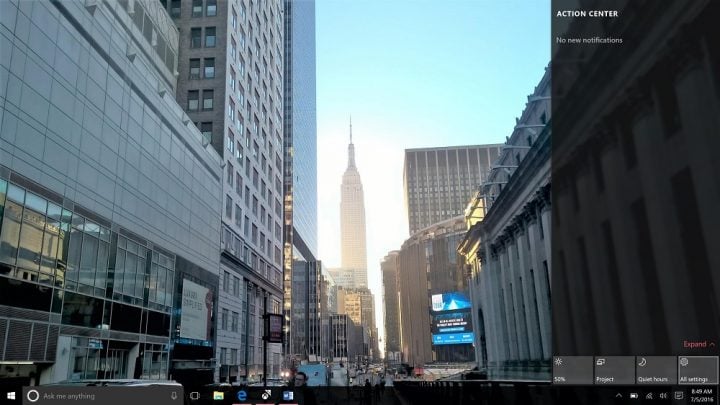 Tap or click on Updates & Security.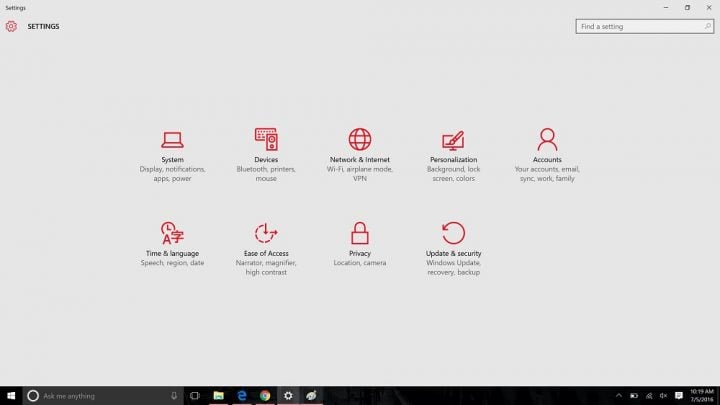 Now click or tap on the button that's labeled Check for Updates.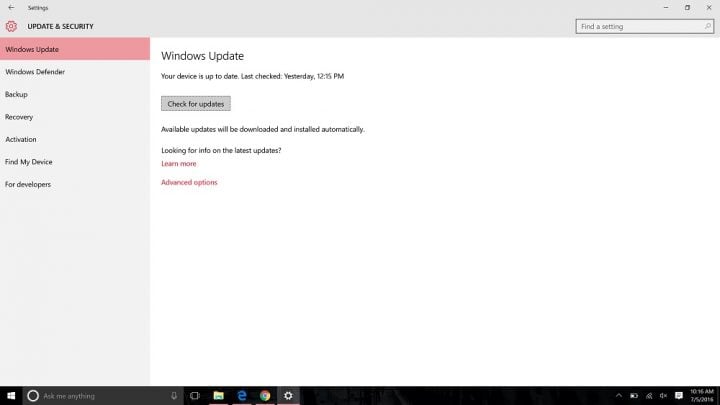 Windows 10 will reach out to Windows Update for the latest drivers and software upgrades. Note that your computer may have a dedicated utility for this too. Search the Start Menu/Start Screen for dedicated update utilities. They all have differing names, but you'll recognize the update utility when you see it. For example, Dell Update comes installed on Dell's machines.
How to Fix Bad Windows 10 Battery Life: Battery Analyzer
If updating to the latest software utilities and drivers still hasn't done anything to abate your battery life issues, it's time to go investigating the things that are running on your Windows 10 PC. You can boost battery life by shutting down demanding programs downloaded over the web or utilities that came with your machine.
Take the Dell XPS 15 for example, it has a display program that allows users to adjust settings on its 4K screen. Problem is, the program seems to run amok sometimes, forcing the processor to work harder and lowering expected battery life. It's a common thing for XPS 15 owners to go into the Task Manager and force the app closed.
To see what apps and programs are having an impact on your device's battery life, click or tap on the search bar at the bottom of your screen and search for "battery life." Select the first setting that comes up.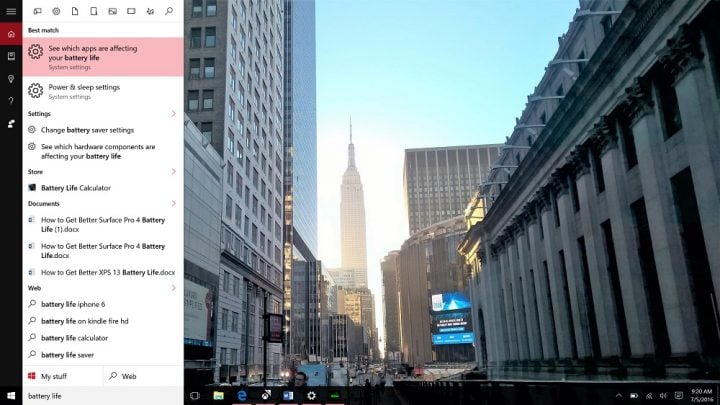 The Battery Use tool analyzes what apps and programs are having a big impact on your machine's battery performance. In our example, TuneIn and Microsoft's own Edge web browser are big drains on our test machine's performance. Users can choose to block an app available through the Windows Store from running in the background that's a bug culprit.
Programs hogging battery life need to be shutdown or uninstalled. To uninstall a program, search for Apps & Features in the same search box that you used in the Taskbar earlier. Don't uninstall anything that you need to get things done on a regular basis. If you see something you don't recognize, try searching for information on what it does online before uninstalling it.
How to Fix Bad Windows 10 Battery Life: Battery Saver
Windows 10 has a Battery Saver that comes on when your battery reaches a low-level. You can manually turn Battery Saver on and increase your device's time in between charges from the Action Center. Just click or tap on the Action Center button in the Taskbar, then click on the Expand text. Note that it's a bad idea to leave this feature on all the time, it holds up notifications for emails and stops most apps downloaded from the Windows Store from running in the background.
Read: 36 Epic Windows 10 Features to Upgrade For
How to Fix Bad Windows 10 Battery Life – Go Back to Windows 7 & Windows 8
If you've tried everything and you're still not getting the battery life that you are used to, it might be time to consider going back to Windows 8 or Windows 7 from Windows 10. You can do that, provided that you upgraded to Windows 10 within the last month or so.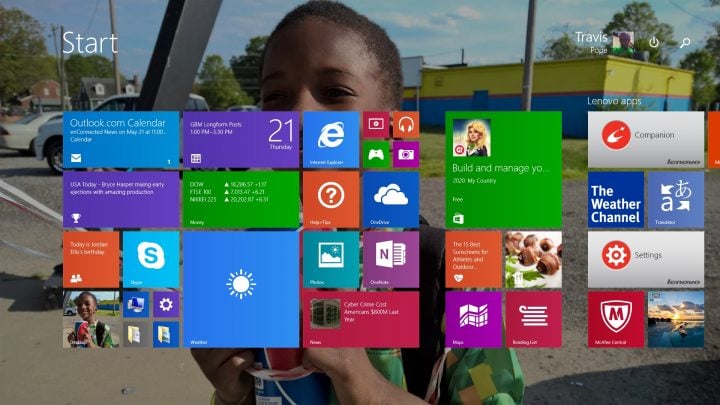 Read: How to Go Back to Windows 7 and Windows 8 from Windows 10
Good luck fixing bad Windows 10 battery life.