How to Fix iOS 8.3 Jailbreak Stuck at 20% Problems
An iOS 8.3 jailbreak has finally released, and if you've attempted to update to iOS 8.3 and jailbreak your iPhone or iPad, but came across problems, here's how to easily fix them, including the problem where you're stuck at 20%.
iOS 8.3 has been out for quite a while, but a jailbreak for the latest version of iOS is just now arriving ahead of the iOS 8.4 update, which is most likely right around the corner.
If you jailbroke your iPhone or iPad today with success, then good for you! The hard part is over and you can wait for Cydia to update so that you can start using jailbreak tweaks again. However, not all users who tried jailbreaking their devices were successful.
More specifically, many users have come across an issue during the jailbreaking process that gets the jailbreak tool stuck at 20% for a while and eventually end up with an error -1101 that shows up. Of course, there's not much you can do other than restart the process and try again, but users still come across this error every single time they try and jailbreak their iPhone or iPad.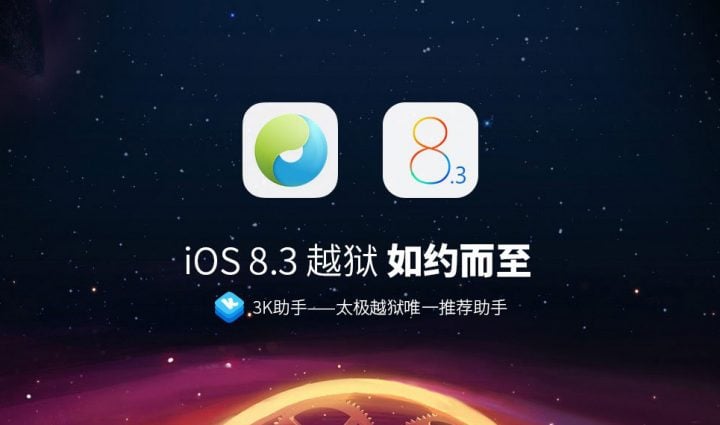 However, there's a simple fix for it. Read further to find out how to fix this iOS 8.3 jailbreak "stuck at 20%" problem quickly and easily.
Stuck at 20%
If you keep encountering this problem when trying to jailbreak your iPhone or iPad, then the culprit is most likely iTunes. In fact, you may have too-new of a version of iTunes.
To find out which version of iTunes you have, click on Help in the menu bar in iTunes and then select About iTunes. You should have iTunes 12.0.1 installed in order for the jailbreak to work properly. If you have a newer version of iTunes installed instead (like iTunes 12.1), you'll need to uninstall that version and install iTunes 12.0.1.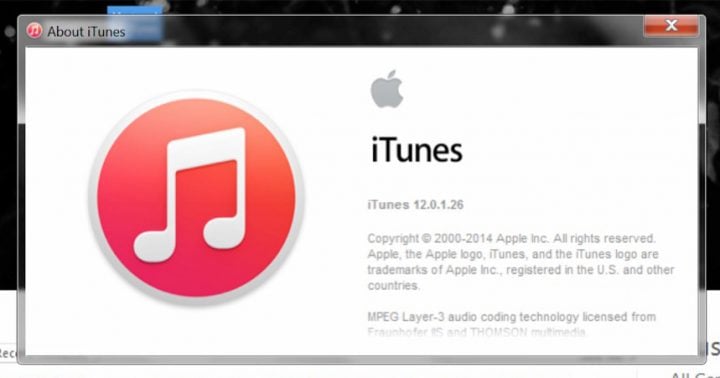 To uninstall iTunes, go to the Control Panel and select Programs and Features. From the list that pops up, select iTunes and click Uninstall. You'll be led through the uninstall process, and after it's complete, restart your computer.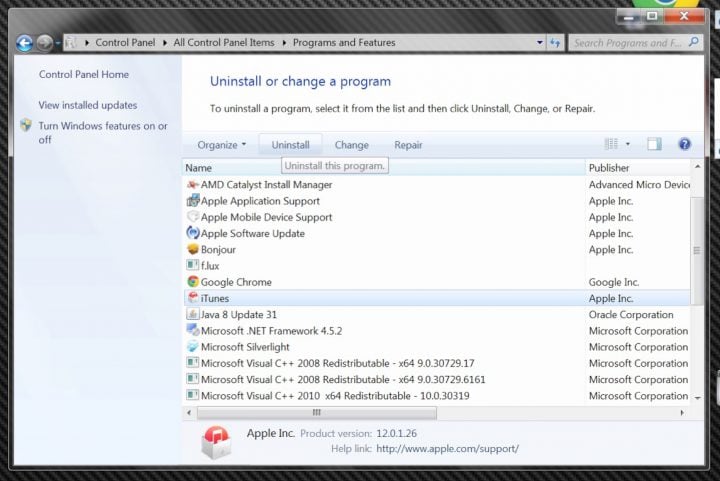 After you restart, download iTunes 12.0.1 and install it. You may have restart again, but if not, you can now try jailbreaking your iPhone or iPad using the TaiG jailbreak tool. It should work this time around.
Before you jailbreak, you'll want to disable the passcode, as well as Find My iPhone before the process. Furthermore, it's a good idea to turn off WiFi, as we've heard reports of users coming across issues when they have WiFi turned off. Because of this, it's simply just better to turn it off beforehand instead of having to deal with the headache.
Also, if you get the "storage almost full" message after the jailbreak is complete, simply open up Cydia and wait for the file system to initialize. Then that message should go away after that.
One thing to be aware of with this new jailbreak is that it doesn't quite work yet with Cydia. There are some updates that still need to be done in order for Cydia to work properly with the iOS 8.3 jailbreak, but those should arrive anytime soon. Users can access Cydia, but tweaks will not work until the Cydia Substrate is updated to support the latest version of iOS.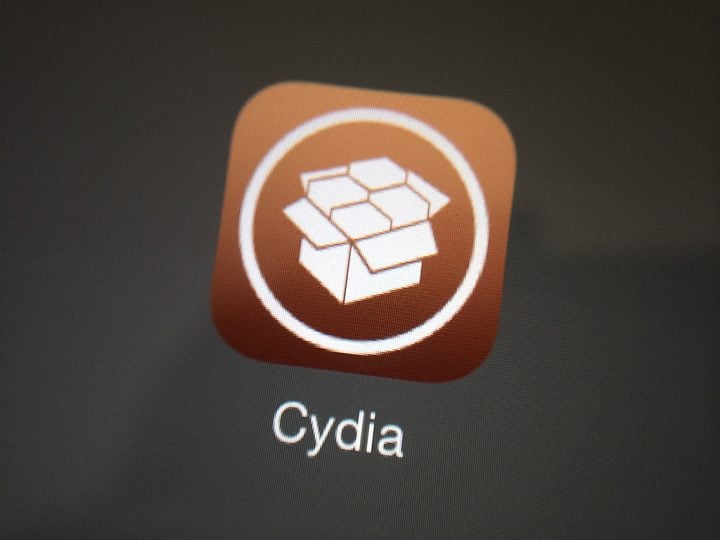 So while you can jailbreak now, it's essentially useless until Cydia is updated.
Another downside is that the jailbreak tool only works on Windows right now, as an OS X tool is not yet available. This means that if you don't have a Windows machine, you'll be unable to jailbreak your iPhone or iPad on OS X, which is a bit unfortunate since most iPhone and iPad users probably have a Mac to go along with it, instead of a Windows computer.
If you're planning on jailbreaking your iPhone or iPad anytime soon, it might be a good idea to update to iOS 8.3 right now, since iOS 8.4 is right around the corner. The reason for this is that once iOS 8.4 releases, users won't be able to easily update to iOS 8.3, and will be forced to update to iOS 8.4, which will most likely be unjailbreakable.
You will be able to downgrade to iOS 8.3 when iOS 8.4 releases, but that window of opportunity will be small, and it's mostly far too risky to take that risk, as Apple closes that window without any warning.

As an Amazon Associate I earn from qualifying purchases.