How to Fix Nexus 5X Upside Down Photos
As more and more buyers get the brand new Google Nexus 5X smartphone, we've started to see a lot of complaints about small problems here and there. One of course, is that many of the photos taken with the phone are displayed upside down. Including when sharing to Facebook, Instagram and other social sites. Below explains why, and how to temporarily fix this issue.
On September 29th Google unveiled the impressive new Nexus 6P and Nexus 5X smartphones. Two of the latest and greatest devices running pure stock Android 6.0 Marshmallow. Made to highlight Google's latest software, and showcase the latest hardware. Those being USB Type-C, faster charging, fingerprint scanners, better cameras and Android Pay.
Read: Nexus 5X Review
Google's Nexus 5X is an all-around excellent smartphone for $379, and it's such a good phone for the price that it's been very popular since going up for pre-order on the 29th, and shipping in mid-October. It has a brand new and much improved 12.3 megapixel camera on the back, but many buyers are noticing that when they snap photos, they're shown upside down on the phone. Here's why, and what owners can do about it.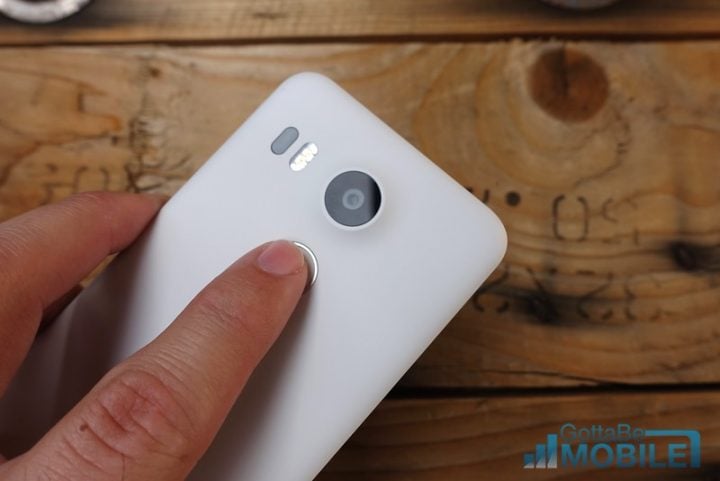 During our time with the Nexus 5X we didn't have too many complaints. It's a great smartphone. The camera performs amazingly well, but the actual camera app, which is Google Camera, was sluggish at times. As a result, many owners are downloading and using 3rd party photo apps, rather than the built-in Google Photo app on the phone.
Here's where the problem is. Google's come out and explained that due to the large size of the 12.3 megapixel camera technology inside the phone and trying to fit everything in a small 5.2-inch device, they had to put the camera sensor in upside down to get it to fit. That, or it was just poor manufacturing and LG didn't take the time to make changes in order to allow the new camera to fit properly. This is true, believe it or not, and has been confirmed by Google themselves.
Detailed on Reddit was a post by Google's own Eino-Ville Talvala, a lead tech for Android's camera framework team. Here's what he had to say.
"Because of manufacturing reasons, we needed to mount the Nexus 5X main sensor in the less-common (reverse landscape) orientation – the wires from the sensor chip wouldn't have fit otherwise. Unfortunately, our old camera API (which is deprecated, but most apps still use it) isn't terribly user-friendly, and requires application developers to explicitly set the preview rotation. On most devices, though, it turns out the default rotation is correct for a forced-landscape app, so many apps never call the display orientation method."
What this essentially means is Google had to put the camera sensor in sideways, then change the software to recognize this, and most camera apps will automatically notice the rotation and take photos the correct way. An update to Google Camera solved this problem before the release date, and Google's latest API's for developers have made the right changes as well.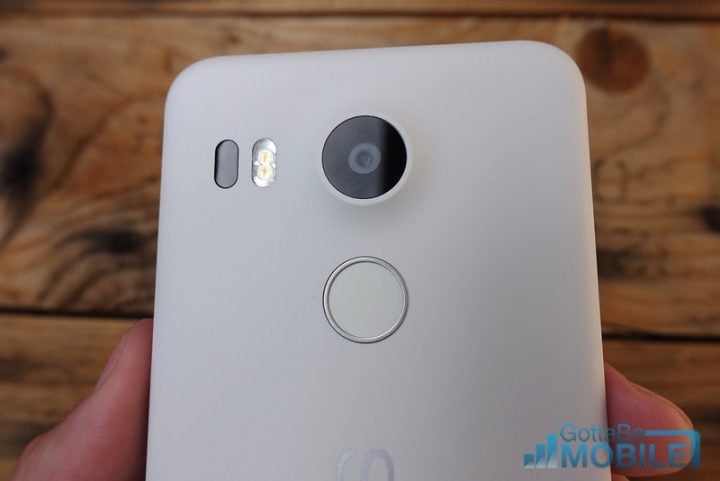 The second problem is many 3rd party camera apps with more features, controls, filters, and editing tools than Google's own, don't have the latest Android 6.0 changes and API's (for developers) which means they don't know to check the orientation method, so photos end up being previewed, taken, and shared upside down.
Of course a quick hit of the edit button and rotating them the correct way fixes this, but doing that for every photo is extremely frustrating, and problematic to say the least.
Read: How to Take a Screenshot on the Nexus 5X
What this means is those using the stock Google Camera app, or Instagram and many other popular apps won't have any problems, but owners using 3rd party camera apps downloaded from Google Play will have upside down photos.
Both Google and LG have been reaching out to app developers who have apps on the Google Play Store, alerting them to the changes. A quick software update to these apps on the Google Play Store will fix this, and the Nexus 5X will continue working just fine and take great photos for years to come.
For now, the only solution is to use a recently updated camera app, stick to the average Google Photos app, or wait for developers to release updates to their camera apps with the latest software changes. This may be frustrating, but in the end users will get a better experience and improved camera apps by having the latest changes, software, features and tools developed by Google.

This article may contain affiliate links. Click here for more details.