How to Fix Samsung Galaxy SIII Wi-Fi Problems
Many Galaxy S III users are reporting problems with WiFi connectivity on the new phone, and it looks like my AT&T Galaxy S III suffers from this WiFi bug as well.
I just got the phone yesterday and already saw inconsistency using Wi-Fi with my Netgear router. There are a number of different Galaxy S III WiFi issues that hamper the Galaxy S III experience.
There are a number of WiFi issues, as documented in a forum post at the XDA Developers Forum.
While the post is quite long, the Galaxy S III WiFi problems boil down to 4 main complaints.
Frequent drops followed by a reconnect – this is my issue
Inability to connect
Slow speeds while connected
Can't connect to either 5GHz or 2.4GHz
For users experiencing any of these problems, here are the solutions to try. Like many users fixes, these solutions will not work for every Galaxy S III.
For my issue – frequent drops and reconnects – I just connected to a different frequency. My router offers both a 5GHz and 2.4GHz connection. I was using the 5GHz 802.11a/n connection on my router. Switching over to the 2.4GHz 802.11b/g/n connection fixed the problem for me, so far.
A second solution some users tried involves opening the Phone app and dialing *#0011#. This opens a special "ServiceMode". From here, tap the menu button and go into WiFi and then hit the ON button to switch it to OFF. Hit the back button twice to exit the screen.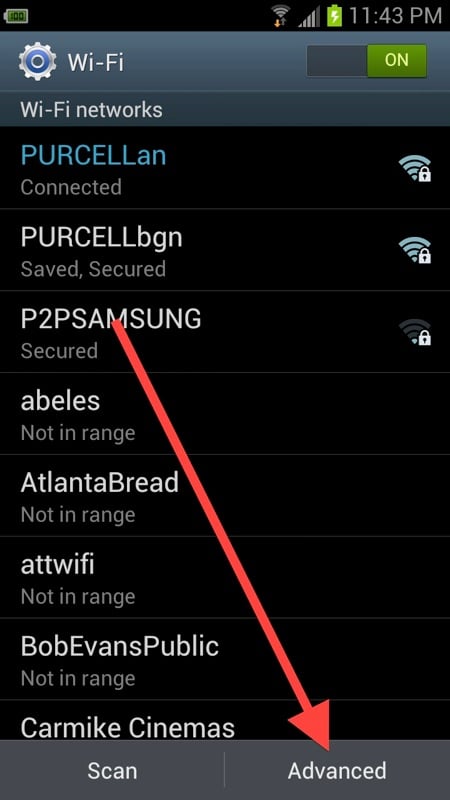 A third solution that might help in addition to doing the above includes turning off a couple of Wi-Fi settings. Go into the Advanced menu from the Wi-Fi settings on the S III and uncheck Network notification and Auto connect.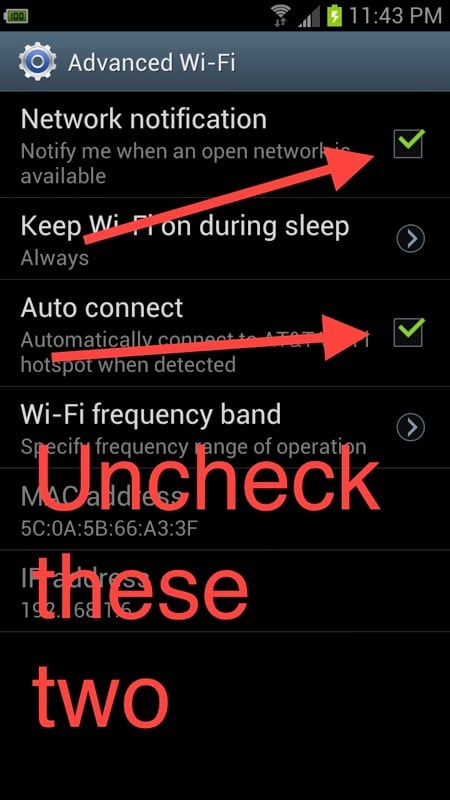 So one, two or all three of these fixes may work for users experiencing any of the Samsung Galaxy S III Wi-Fi connections issues. If not, then contact the tech support people for the phone's wireless carrier and demand a solution. Many users reported at XDA that a replacement handset fixed the problem.

As an Amazon Associate I earn from qualifying purchases.