How to Fix Stuck Xbox One Game Installs
Getting a stuck Xbox One game install can be enormously frustrating. There's nothing worse than sitting down to play a new game and having that game's installation stall for no reason that you can see on your television.
You know you have a stuck Xbox One game install pretty quickly. After growing for a while, the percentage of your game that's been installed suddenly stops increasing. It never reaches 100 percent. This can happen when you're installing a game from a disc or downloading one from the store that's built into the Xbox One.
Read: 12 Common Xbox One Problems & Fixes
Exactly what is causing stuck Xbox One game installs remains unclear. Luckily, community members have found ways to fix stuck Xbox One game installs without needing to restore your console back to factory settings, which takes a long time.
How to Fix Stuck Xbox One Game Installs: Method 1 Clearing Your Save and Cache
Microsoft's Xbox support website's solution for stuck Xbox One game installs is to clear the cache of locally saved games on your console. It has worked for some, but keep in mind it'll delete any saved games that haven't been stored on Xbox Live. As such, you don't want to go using this solution on a console that isn't connected to Xbox Live. You'll lose your saved games.
Remove the disc from your Xbox One, Xbox One S or Xbox One X.
Press the Xbox Logo on your controller to open the Guide.
Use RB to switch to the System page all the way to the right of the new guide.
Scroll down and select Settings.

In the Settings screen, select System.
Now select Storage.
Select Clear Local Save Games. You'll be asked to confirm that you want to clear your locally saved games. Select Yes.
How to Fix Stuck Xbox One Game Installs: Method 2 Go Offline for Game Installs
There's another solution that works for stuck Xbox One game installs, reportedly. There's no deleting your saved games, but you do have to power down your console and disconnect it from Xbox Live for a bit.
Go back to the Xbox One's Settings app using the Xbox Guide.
Select Network from the menu on the left. Then select Network Settings.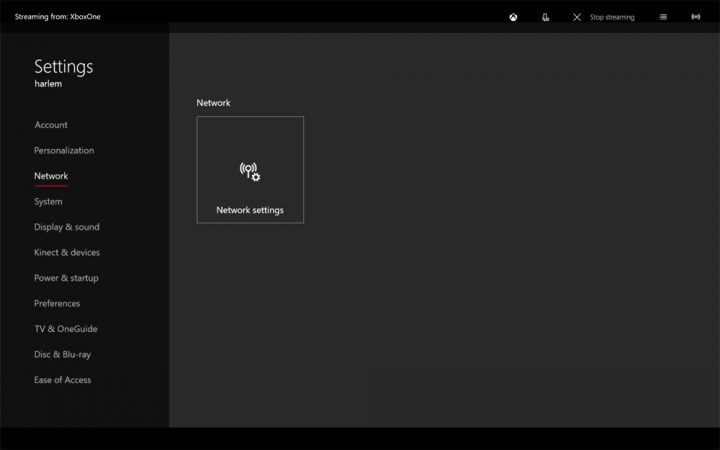 Select Go Offline. This will shutdown the network connection on your console.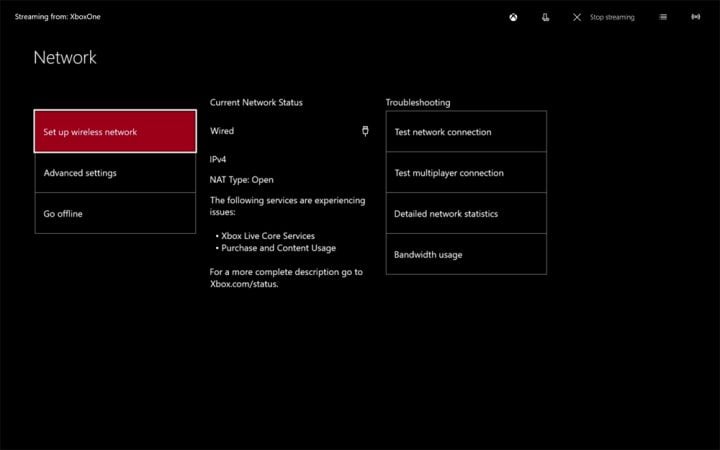 Now go to back to the Home screen and select My Apps and Games. Select the game in your Queue and press the menu button on your controller to see more options. Next, select Cancel.
Now eject the game disc from your console. Double-tap the glowing Xbox logo on your device to open the Guide.
Go to Settings and select Restart Console.
Put the game back in your drive and install it.
Now go back to the Network settings area in the console's settings and select Go Online.
How to Fix Stuck Xbox One Game Installs: Method 3 Restart Your Console
Between these two methods, you should find your stuck Xbox One game install fixed. If you don't, Microsoft recommends hard restarting your console by holding your finger over the Xbox One logo on the front of your original Xbox One or holding down the Xbox logo on the Xbox One S or One X. After they've restarted, try to install the game again.
How to Fix Stuck Xbox One Game Installs: Slow Downloads
Stuck Xbox One game installs aren't to be confused with slow Xbox One game downloads. That's a separate issue where the speed of your internet connection isn't sufficient enough to get the game downloaded to your console in a reasonable amount of time. When that happens, try downloading the game to a flash drive by using someone else's Xbox. If you have this problem a lot, stay with disc games so that you avoid huge installation files when a game launches. Of course, you still might run into issues if your games have pending updates.
With digital games, it's also worth noting that Microsoft's Xbox Live services could be causing your problem. Visit Xbox Support to find out if there are service outages preventing you from installing and playing games.

As an Amazon Associate I earn from qualifying purchases.