How to Fix the Xbox One Loading Issue
Microsoft's Xbox One plays games, Blu-ray movies, music and live television. Unfortunately, when there's no internet connection or it has trouble accessing Xbox Live (Microsoft's multiplayer and entertainment service), there's not much more the console can do. Over the last two weeks reports have surfaced that the software running on the Xbox One sometimes refuses to connect to Microsoft's servers, despite the Xbox One and the user's internet connection running completely normally otherwise.
Update: If you are running into this issue in 2019, check out this post for the latest on the Xbox One black screen and broken sidebar, as well as not being able to play any games online.
Here's how to fix the Xbox One loading issue and get back to playing your games online, streaming music and more.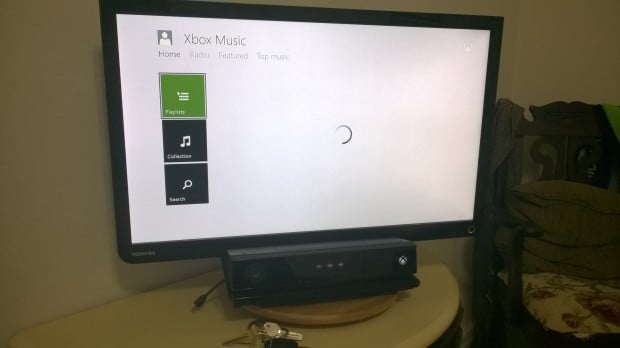 Before we begin, it's important to know whether you're actually being affected by the Xbox One loading issue or if there's something else going on with your setup.
If you're able to turn on your Xbox One and only see a spinning wheel on your Dashboard, than that's the Xbox One loading bug. If you're console informs you that it can't find an internet connection, then it's more likely your internet connection itself is down. Find a notebook, smartphone, tablet or 2-in-1 somewhere in your home and see if it connects to the internet. If it also has issues then you should call your internet provider.
If the internet on that other device is working, and your Xbox One still can't connect to Xbox Live, then select My Games and Apps on the Home screen. Then go to apps and select Settings. Check your wireless internet connection under Network and make sure that you've entered your Wi-Fi password and other information correctly.
If you're still having trouble, go to your Xbox One and place your index finger on the console's on button and hold it there. Don't move it. Instead, hold it there until the console turns both itself and the Kinect 2 sensor off.
By default the Xbox One goes into what's called a lower power state. Technically, whenever you turn the console off using the controller, it isn't completely off. Instead, it's just sipping power, checking for updates and listening for the "Xbox, On" command so that it can turn your display and some of its internal components back on. You can turn this off inside the Xbox One's settings, but it's best if you leave it on. Turning it off will leave you waiting for a minute before you can do anything with your Xbox One going forward.
Once the console has completely turned itself back off, place your finger on that same power to turn it back on. Then wait for the console to reboot itself. You'll notice a white Xbox One logo with a green background now covers your display. If you'd configured your Xbox One to turn your television on and off you'll need to turn it back on after the console itself fully reboots.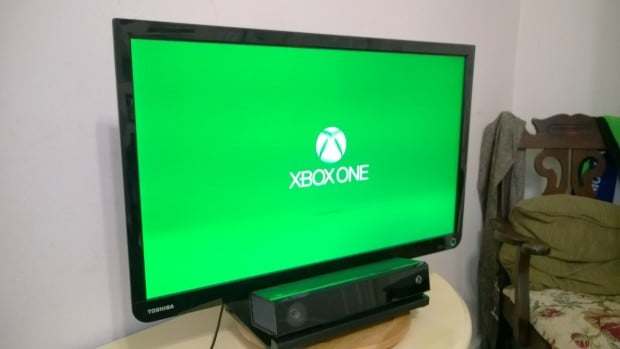 You should now see the Xbox One Dashboard complete with its tiles and high-profile content on the right side of your screen. Sign into your Xbox One by saying "Xbox, Sign as… (your username)." If you're connected to Xbox Live you should now see your Pins and other information too.
You've successfully, fixed the Xbox One loading issue.
Before you celebrate there are two key things to be aware of. First, just because you've managed to fix the error this time doesn't mean it won't come back. We've experienced it on two different consoles multiple times. That means that you may have to repeat the process again at some point in the future.
The second key thing to take away is that Microsoft has apparently fixed the issue in an upcoming update. Our Xbox One, which is being updated through the Xbox Update Preview Program, hasn't suffered from the issue since it was refreshed. Presumably, that means that users can expect a fix as a part of the April Xbox One Update that Microsoft shared more details about earlier this week. The company has yet to share a wider release date for that update. It also includes more support for Blu-ray recordings, YouTube video sharing and more. Xbox One owners outside of the Preview Program should see the update sometime before the end of the month (if past Xbox One updates are an accurate indicator of Microsoft's plans).
Read: This is What You Can Expect in the April Xbox One Update
Even if your console is affected by the bug again, it doesn't mean you can't do anything with your console even before you restart it. Disc-based games and movies will still play fine, you just won't be able to activate any multiplayer experiences. For example, you'll find that you can play through Assassin's Creed: Black Flag's entire story, you just won't be able to dive into multiplayer until you reboot your console. You wouldn't be able to play online-based games like Titanfall, since that game relies entirely on an internet connection and Microsoft's servers to work correctly.

This article may contain affiliate links. Click here for more details.