How to Get an Extra 2GB of Free Verizon Data
If you're yearning for some free Verizon data, here's how to get an extra 2GB of Verizon data every month for free.
Verizon isn't shy about giving its users free promotional data every now and then, but the carrier is upping the ante and making it easier if you're thinking about upgrading.
Smartphone data is at a premium these days, especially with how expensive phone bills can be. Most customers usually sign up for a data plan that has them get the most amount of data that they can afford, which usually isn't very much to begin with. It's a great way to save money, but you're more likely to meet your limit and incur overage charges.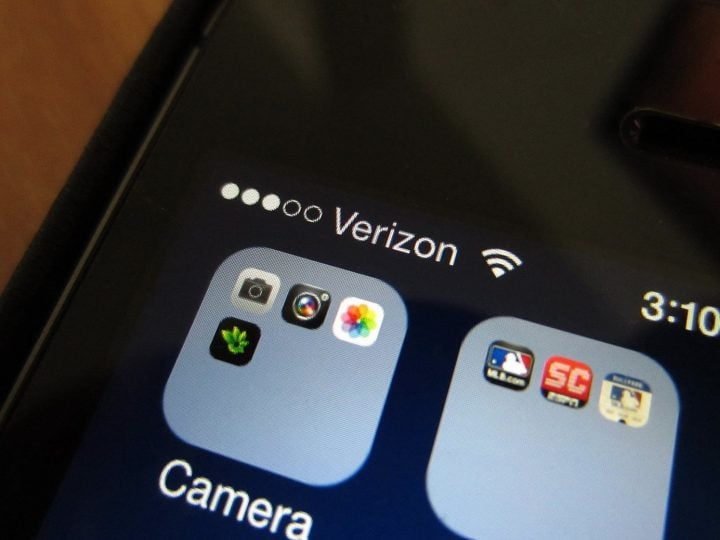 However, Good Guy Verizon is offering its customers with free data if you upgrade or activate a new smartphone on certain data plans. Here's how to get 2GB of free Verizon data each month for life.
How to Get Free Verizon Data
To get the free data, all you have to do activate a new smartphone or upgrade your old phone, as well as have an XL or XXL Verizon plan.
This extra data is shareable with every device that's on the plan, and you can earn 2GB more every time someone on your plan upgrades or activates a new phone. So if four people on your plan do this, then your plan will receive an extra 8GB of data per month for the account during the entirety of the account's existence.
You can add or upgrade up to 10 devices and receive up to 20GB of extra data per month, on top of what you already get with an XL or XXL plan, which isn't a bad deal at all.
It's unclear how long users will be able to take advantage of this promo, but if you've been thinking about upgrading your plan to an XL or XXL plan and activating or upgrading to a new phone, now is the time to do so.
Keep in mind that tablets and connected devices aren't eligible for this promotion, and in order to keep your free extra data, you must stay active on an XL or XXL plan, which means you'll lose this extra data if you downgrade to a smaller plan.
The XL plan comes with 12GB of data for $80 per month, but you can get 2GB added onto that if you activate a new phone or upgrade to a new device. The XXL plan comes with 18GB of data for $100 per month.
As aforementioned, Verizon is never shy about offering free data to its customers, especially with the competition being the way it is. Heck, I still have 1GB of promotional data that I get every month from a promo that I don't even remember signing up for.
If you're constantly finding yourself almost maxing out your data usage each month, it might be worth it to take advantage of this latest promo, especially since you're getting a whopping 2GB of data for free added onto your current data plan every month.

This article may contain affiliate links. Click here for more details.