How To Get GameStop To Give You More Money for Your Games
Trading in games has always been a risky business, slightly tarnishing the reputation of any company that dares purchase user's games at ridiculously low prices and then resells them for quite a bit more. GameStop isn't fighting back with words; leaked documents reveal it's going to make a direct appeal to users by giving them what they've always wanted: more money for their trade-ins.
Documents leaked to gaming website Kotaku revealed details of the new program just this week. The gist is simple, GameStop is hoping to get even more users to trade-in their games.
The program starts August 18th with a simple overhaul of the core services that GameStop provides already. Today, GameStop boosts trade-in value, but only for users who put money towards certain upcoming games like a future copy of Assassin's Creed: Unity. Going forward those specific value boosts will go away in favor of more value for every single game. That immediately does away with some of the headaches associated with used games.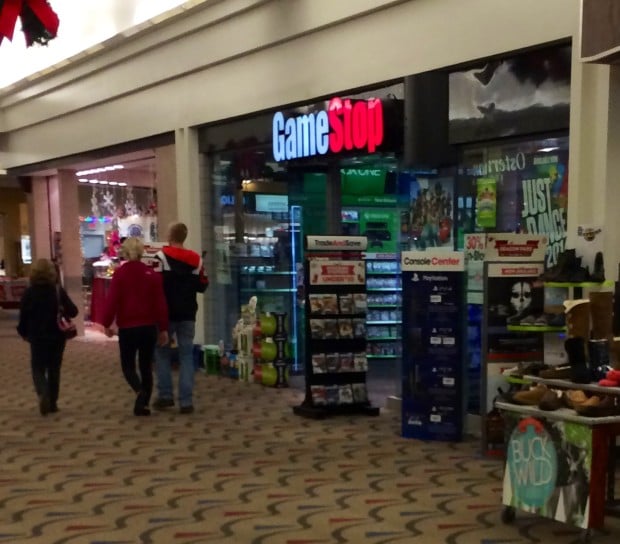 To be clear, trade-in value will still vary, but it'll only depend on whether you'd prefer to get GameStop credit, cash or are a member of GameStop's Power Up rewards program.  Getting cash will still net you less money, but having a Power Up Rewards membership will still get you a 10% boost in trade-in value. Starting August 18th, the average value of every single game will go up by 20%. As such, those who are thinking about trading in their games soon are better off waiting until after this new trade-in program goes into effect at their local GameStop. The difference might not seem like much for really cheap games, but those trading in more recent games should notice the difference immediately.
By simplifying the trade-in experience, GameStop is hoping to make the entire process more approachable. Recently, the company revealed that a large swath of its customers don't know that they can trade their titles to GameStop for credit towards newer ones. It's a commonly held belief that gamers who participate in GameStop's trade-in program are more likely to keep coming back and buying new titles. GameStop's old pricing was absolutely confusing, with some games having as many as 10 different prices.
Focusing on everyday value won't just help GameStop attract new trade-in customers, it'll probably help the company hang on to the customers it already has. In recent years more retailers have gotten into the game trade-ins space. Last year Wal-Mart introduced a trade-in program at many of its stores. Best Buy is now heavily into the game trade-in program too. GameStop isn't just fighting other retailers for a slice of the pie. Both the Xbox One and the PS4 have digital game stores that allow users to purchase titles without leaving their home. Users can't resell these digital game downloads yet – but Microsoft came dangerously close to allowing users to build a giant library that they could share for free with their friends and family. Such a program could have stopped the growth of used game sales in its tracks.
Read: Don't Get Scammed Buying an Xbox One or PS4: 3 Tips to Avoid a Ripoff
It's perhaps even more interesting that GameStop is also trying to get away from using the term "trade-in" at all, preferring that those on its payroll use the terms "buy" or "sell" instead. The term has earned a bit of a negative connotation. It owes that reputation to stores like GameStop who've sometimes offered users ridiculously low amounts of cash for their games. It's not unusual for users to get offered just $.35 for a game that debuted more than two years ago. A lot of this is out of GameStop's control – pricing is based on the laws of supply and demand. That being said, GameStop usually marks up those same games for resell to about four to five times what they paid to buy it.

As an Amazon Associate I earn from qualifying purchases.