How to Get Google Talk with Video Chat on Your Android
So you may have heard that Google has started rolling out Android 2.3.4 to the Nexus S and the Nexus One. The update for the Nexus S brings an update to Google Talk that allows for video chat, pretty much the equivalent to FaceTime for Android.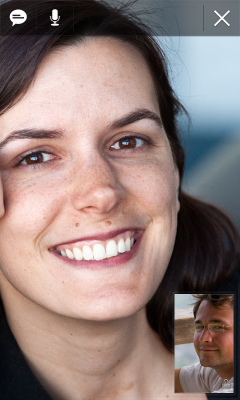 Only thing is, it's only available for the Nexus S. Well, officially. Unofficially, it appears that it can work on rooted Android phones running Android 2.3 courtesy of, you guessed it, the folks over at XDA-Developers.
Now, from the comments, it looks like odds of it working with 100% functionality are slim. There do appear to be a couple of success stories though and one of them comes from Joe Levi from Pocketnow who was able to get it up and running.
So, here are his steps:
0. You must have a rooted phone.
1. Download the flashable .ZIP file from XDA-Developers to the root of your sdcard
2. Using ROM Manager (or a similar ROM flashing utility or recovery image) flash the .ZIP from step 1.
3. Reboot.
4. Enjoy the new version of Google Talk!
If you don't already have a rooted phone running Android 2.3, this alone isn't likely worth the process, since it may not work with your actual device. What is really unfortunate is that even if you have the latest and greatest Android devices like the HTC ThunderBolt or the Droid Incredible 2, you are stuck on Android 2.2 so you can't take advantage of this new feature.
Now, per usual, you're installing this at your own risk. There could be some issues if you decide to take the plunge so make sure you back everything up. Good luck and let us know how it goes.

As an Amazon Associate I earn from qualifying purchases.