How to Get the OS X 10.10 Yosemite Wallpaper on Your iPhone & iPad
OS X 10.10 Yosemite was announced yesterday by Apple as the next version of OS X, succeeding OS X Mavericks. While Yosemite is merely in beta form only available to a select number of developers and beta program testers, you can actually get the OS X 10.10 Yosemite wallpaper right now and rock it on your desktop, and we even made special iPhone and iPad versions to take the spirit of Yosemite with you wherever you go.
This new version of OS X comes with some pretty sweet features, including an all-new look and feel that finally puts OS X on par with iOS 7, thanks to the translucent windows and menus, as well as a flatter design overall, with redesigned icons that mimic iOS 7 icons, but still include some depth so that there's still a bit of that classic OS X feel.
Furthermore, OS X 10.10 Yosemite also comes improvements made to Messages, including the ability to send and receive SMS text messages (rather than just iMessages), as well as make and receive phone calls as long as your iPhone is nearby and can connect to your Mac.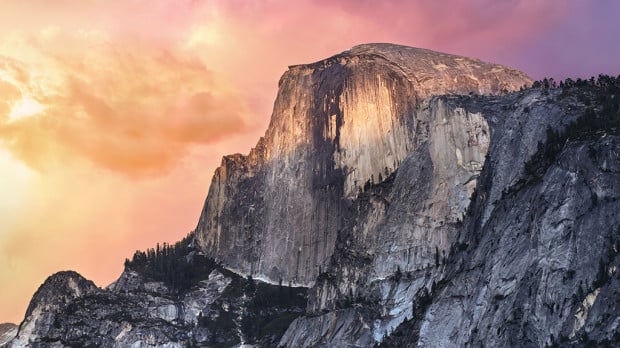 OS X Yosemite also includes Handoff, which is a feature of AirDrop that finally adds cross-platform support between iOS and OS X, allowing users to send files through AirDrop to either iOS or Mac computers.
If you'd like to try out these features right now, you can sign up for the OS X Beta Program and get access to OS X 10.10 Yosemite at some point this summer before the official fall release, but if you're not willing to try out beta software (and we can't blame you), then at least using the wallpaper can make the waiting a bit more bearable.
Download the Wallpaper for Mac
If you'd like to use the OS X 10.10 Yosemite wallpaper on your own Mac computer, you can download a full-resolution version of it. It stands at 5418×3048 at 300 pixels per inch, so it'll look great on the Retina display of the new MacBook Pros, and even larger Thunderbolt displays.
The wallpaper should already be at the correct aspect ratio for your Mac, and if you want to reduce its size a bit to save on storage space, you can import the wallpaper into Photoshop or other photo editor and bring down its width and height to something more suitable for your Mac's display.
Download the Wallpaper for iPhone
We decided to make two different versions of the OS X 10.10 Yosemite wallpaper for iPhone. One version is made for the iPhone 4 and iPhone 4s with its 3:2 aspect ratio. We also made one for the iPhone 5, iPhone 5c and iPhone 5s at 16:9. We had to squish the image just a bit to get the best features of the wallpaper to show up in this aspect ratio, but you'll hardly notice the difference, and it still looks great.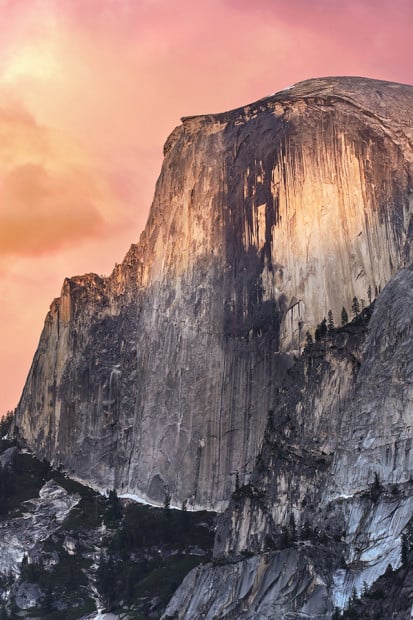 Download the Wallpaper for iPad
If you want the Yosemite wallpaper for your iPad, we have that too. We simply cropped the wallpaper into a square and cut the size down to 2048×2048 to accommodate the iPad's Retina display.
If you have an older iPad 2 with the lower-resolution display, you can still use this wallpaper without a problem, but if it'll make you feel better, you can size it down to 1024×1024 in your favorite photo editor.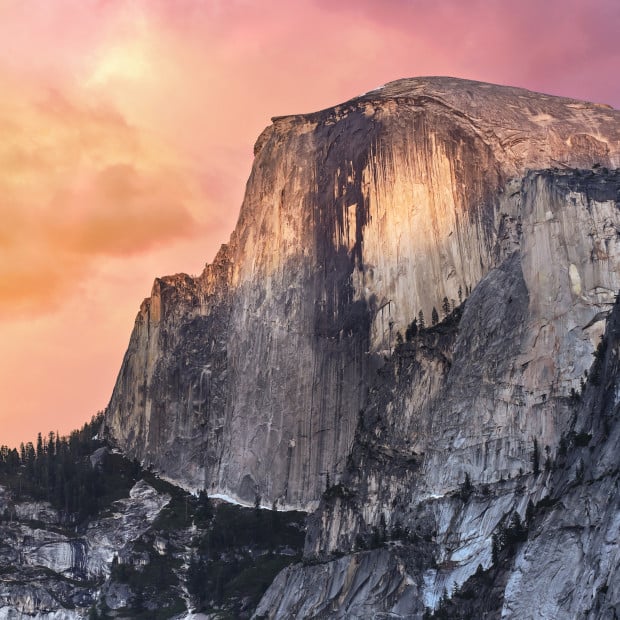 OS X 10.10 Yosemite will be available to the public in the fall, but Apple did not provide a solid release date yet. More than likely, we'll see close to the same release window that OS X Mavericks had last year. It was released on October 22, so OS X 10.10 Yosemite will most likely become available at that time as well. By then, the iPhone 6 should be out and about, along with some new iPads.

As an Amazon Associate I earn from qualifying purchases.