How to Jailbreak iOS 5.1.1 for iPhone 4, iPhone 3GS, iPad, and iPod touch
Apple has released its latest version of its mobile operating system, iOS 5.1.1, and fortunately for those running select Apple devices, a jailbreak for the software is currently available. Yes, Redsn0w has been updated for iOS 5.1.1 and it can be used right now for devices that are not called the iPad 2 or iPhone 4S and which have been updated to iOS 5.1.1.
The latest version of Redsn0w, a jailbreaking tool, has been confirmed to work with iOS 5.1.1 which means that those using an iPhone 4, the original iPad, an iPhone 3GS, and an iPod touch that is of the third or fourth generation.
Unfortunately, those using an iPhone 4S, iPad 2, or iPad third-generation are out of luck at the moment.
Read: iPhone 4S Jailbreak Ripoffs Continue.
Jailbreaking, in a nutshell, frees your iPhone from limitations put on it by Apple and by the device's carrier be it AT&T, Sprint or Verizon. While  it has been made legal, jailbreaking will void your warranty so keep that in mind before you take the plunge.
You can read our 5 Reasons to Jailbreak guide, and be sure check out the Top hidden Cydia gems and Top 5 Cydia apps for the iPhone and iPod Touch, all of which will help you get the most out of your iPhone once it's jailbroken.
You'll also want to read up on some reasons why you might not want to jailbreak.
Redsn0w 0.9.10b8b, the jailbreak tool that you'll be using, is a tethered jailbreak. This means that you will have to connect your device to a computer that is running the jailbreak ever single time you want to power it up.
An untethered jailbreak is in the works but its release date is currently unknown.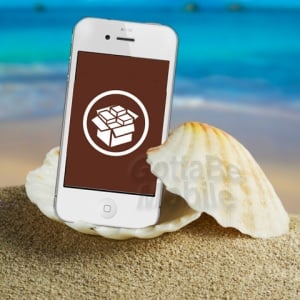 With that, let's move on to how to jailbreak iOS 5.1.1 for iPhone 4, iPhone 3GS, iPad, and iPod touch.
Install the latest version of iTunes.
Connect your iDevice to your computer and back up your files. Or, if you have iCloud enabled, you can check in your iCloud settings to see if the device has recently been backed up.
Download the correct version of iOS 5.1.1. You can do that Over-the-Air, by syncing your iDevice to your computer or by installing it manually.
As MuscleNerd points out, you'll want to download the correct iOS 5.1 IPSW file for your device. You can find that here. Scroll down to the bottom and check Historical.
Run Redsn0w and once it's open there should be an option for 'Extras'. You'll then want to choose the 'Select IPSW' option from that screen.
Select the iOS 5.1 file that you downloaded in step 5.
Then, in Redsn02, select 'Jailbreak' then 'Install Cydia'. It'll take you to DFU mode and Redsn0w will jailbreak your device and put it into DFU mode.
Pick 'Just Boot'.
Enjoy a jailbroken iPhone.
Once you have done all of that, your device should be jailbroken. Because this is a tethered jailbreak, you're going to have to go into Redsn0w to boot up the jailbreak every single time your device gets turned off, but it's a small price to pay to have jailbreak access on day one.
And. as always, be careful. Especially those of you trying this for the first time.