How to Make a Full Backup Of Your Windows 10 & Windows 8.1 PC
The best plans go awry. You're relaxing on Thursday, before a big meeting on Friday. Maybe you're at a local coffee shop preparing for a huge test the next day. Suddenly, the free music that you downloaded or your browsing habits come back to haunt you. You have a virus that you simply can't get off. What can you do? Everyone's recommendation is to install a fresh version of Windows, but you'll need to spend all night getting everything setup just the way you like it again. As long as you prepare for the worst early, this doesn't have to be an either or position. You can make a full back up of your Windows 10 or Windows 8.1 PC with all of your apps, games, files and settings saved inside it.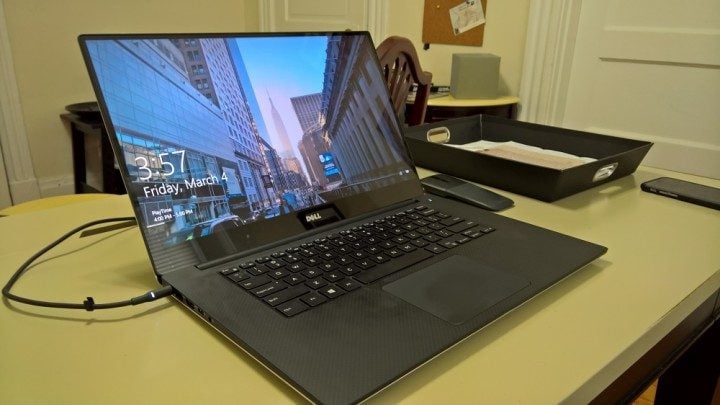 Read: 20 Windows 10 Tips & Tricks from A Fanatic
Most assume that to make a full backup of your Windows 10 or Windows 8.1 PC you need a special piece of software. While there are software packages that you can buy to create full backups, they're not entirely necessary. Windows 8.1 and Windows 10 support creating System Images. System Images are a complete snapshot of your PC from a specific time. A System Image contains everything that you need to quickly get going again. We're talking, your operating system, programs, apps, photos, documents and more. When something goes wrong, you just restore your PC from that System Image.
Here's how to make a full backup of your Windows 10 or Windows 8.1 PC.
How to Make a Full Backup of Your Windows 10 & Windows 8.1 PC: Necessary Materials
The first thing you're going to need to get a full backup of your PC is external storage. Not just any kind of external storage will do either.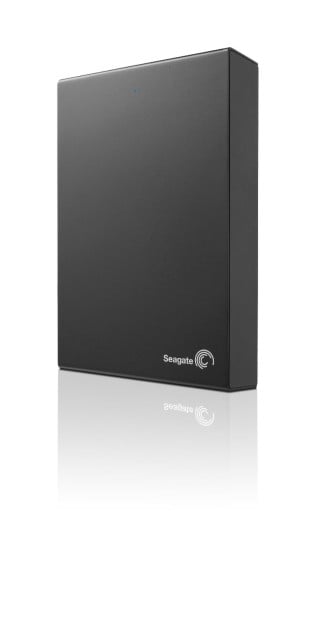 What you want is a USB storage device that has enough space for everything that you want to put on it. A good rule is to purchase a hard drive or flash drive with the same amount of storage that your device within it. This way you can fit everything in the System Image. Unless you have a low-end PC with only a tiny bit of storage, chances are you'll need a USB hard drive.
You can find out how much space your PC has from the This PC area, or by looking at the materials that came with your PC.
Creating the Fullback of Your Windows 10 & Windows 8.1 PC
Start by connecting the external storage that you have on hand directly to your PC. If your hard drive has to be formatted, go ahead and do that now, by opening it from the This PC area. Note that formatting a drive deletes everything on it. Only format if you have no intentions of keeping whatever is on it already around.
On your Desktop, right-click the Windows button in your Taskbar for a pop-up menu.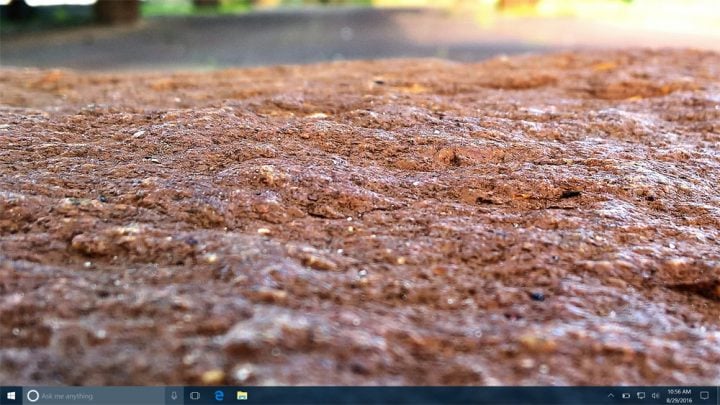 Select Control Panel from the pop-up menu.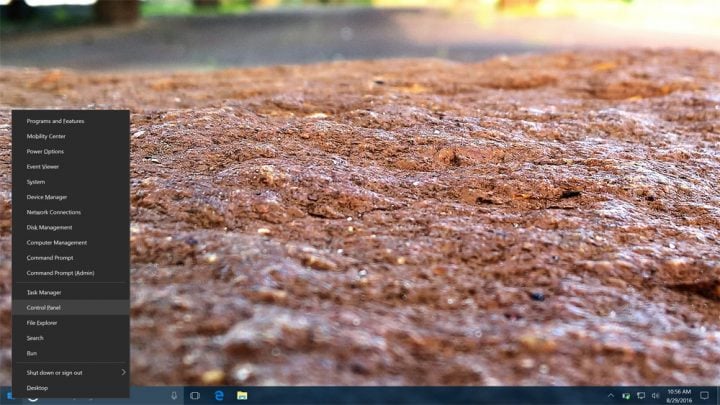 Now tap or click on the Category drop-down menu. Select Large Icons.
Select File History.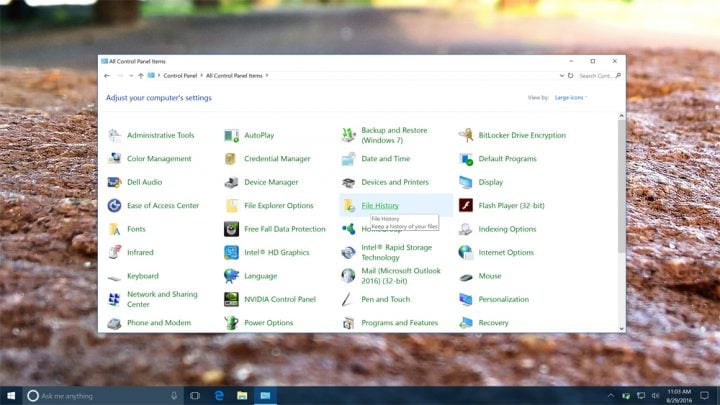 Welcome to the File History utility. This tool lets you create System Images that you can then use to restore your PC back to health. Tap or click on System Image Backup in the bottom-left corner of the File History area.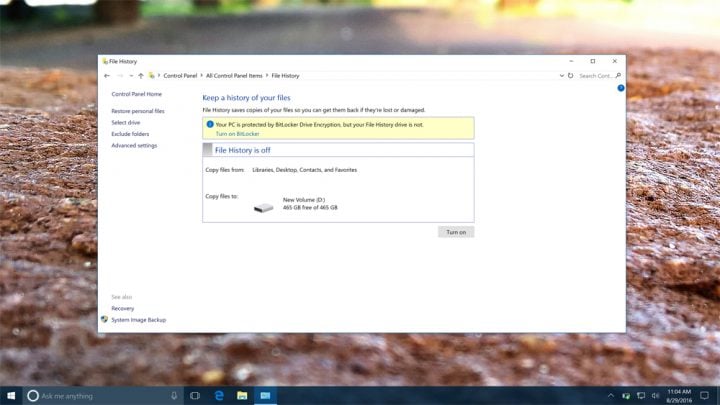 Tap or click on Create a System Image in the top-left corner of the Backup utility.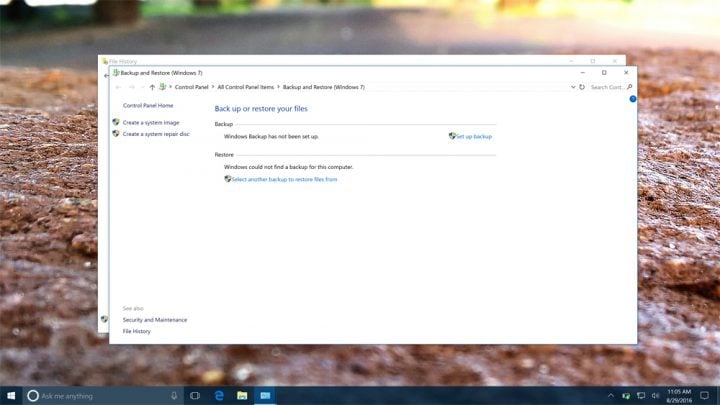 Immediately, the tool should open and begin searching for the external drive that you just connected to your PC. If you have more than one drive plugged in, you'll need to select it. To be clear, the tool allows you to create system images on disks or a network drive too, but an external drive is a more versatile storage method than those. It's best to avoid optical storage whenever possible.
Select Next.
Your C Drive should already be selected for back up. Check or Uncheck any drives that you want to add or remove from your System Image. Click Next.
Now click on Start Back Up.
This process can take a very long time, but that depends on how much stuff you have to back up and how fast your USB storage is. Remember to store your back up in a very, very safe place. The System Image that you've created won't be encrypted. That means anyone will be able to use it to restore your entire Windows installation and all of your files.
Restoring the Full Backup of Your Windows 10 & Windows 8.1 PC
Should anything ever go wrong with your PC, you'll need to plug in the hard drive with the System Image you created, then boot from it. How you get a PC to boot from an external drive is different for some machines, but usually involves pressing the F10 key on your keyboard while your PC starts up.
Remember to get in the habit of doing a full backup of your Windows 10 or Windows 8.1 PC, if you plan on relying on System Images in an emergency.