How to Make iPhone 6 Calls Sound Better
A hidden iOS 8 feature will make iPhone 6 calls sound a whole lot better than a standard phone call. Here, we tell you exactly how to make iPhone 6 and iPhone 6 Plus calls sound better in just a few easy steps.
Last year, Apple released iOS 7, an ambitious new iOS update that dramatically overhauled the look and feel of the company's well known operating system. In addition to the new design, iOS 7 also delivered a number of brand new features. While some of those features are easy to find, many iOS features are tucked away, deep inside the operating system.
One such feature is something called FaceTime Audio. iPhone and iPad users have probably seen FaceTime Audio though many we've talked to have never used it let alone head of it. And that includes those who just bought the iPhone 6 or the iPhone 6 Plus. FaceTime Audio was one of our favorite iOS 7 features and thankfully, Apple's improved the hidden feature inside of iOS 8.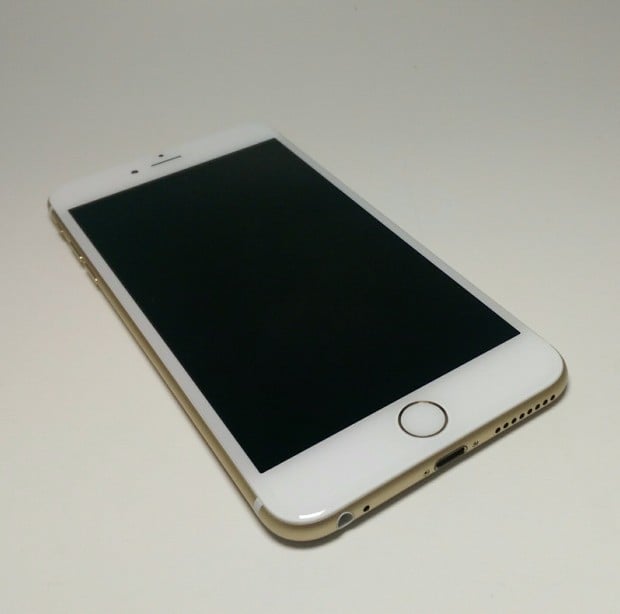 Let's start with the basics. FaceTime Audio is a function of Apple's FaceTime feature that allows you to make video and audio calls to your contacts. FaceTime Video is the well known function and the feature that Apple constantly promotes. FaceTime Audio is like a regular phone call only FaceTime Audio calls sound 100 times better than a regular call. It can also help you save money.
If you don't have unlimited minutes, you can use it over Wi-Fi and save your precious minutes for emergency situations. Better yet, you can make free international calls with it. That's an excellent for those that might have friends or family living abroad. With all of these features packed in, you'd think more people would know about FaceTime Audio but they don't. And that's what we want to change starting today.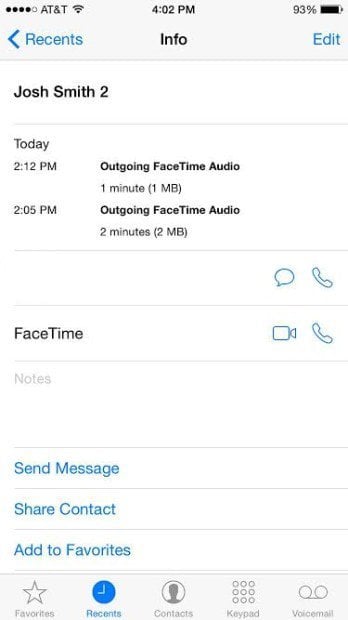 Maybe the best part about all of this the ease of use. Making a FaceTime Audio call is extremely easy. Like we said, you've probably seen the feature before, you've just never thought to use it. To make a FaceTime Audio call in iOS 8, you iPhone 6 and iPhone 6 Plus users can do one of two things:
When in FaceTime, you can place a FaceTime audio call using your contacts list by tapping the phone icon.
When in Contacts, simply tap the FaceTime phone icon to place a FaceTime audio call to the contact you are viewing.
It's as easy as that. Once you get a FaceTime Audio call going, you're going to be shocked by how good the quality is. Of course, the quality will depend on your Wi-Fi or cellular connection but in most cases, it's going to sound much better than a call placed with AT&T or Verizon.
As we mentioned, Apple added a brand new feature to FaceTime Audio inside iOS 8. In iOS 8, iPhone and iPad users now have a call waiting feature attached to FaceTime Audio. It works in the same way as the call waiting feature for regular phone calls. It's a welcomed addition to one of the best hidden iOS 8 features available to iPhone and iPad users.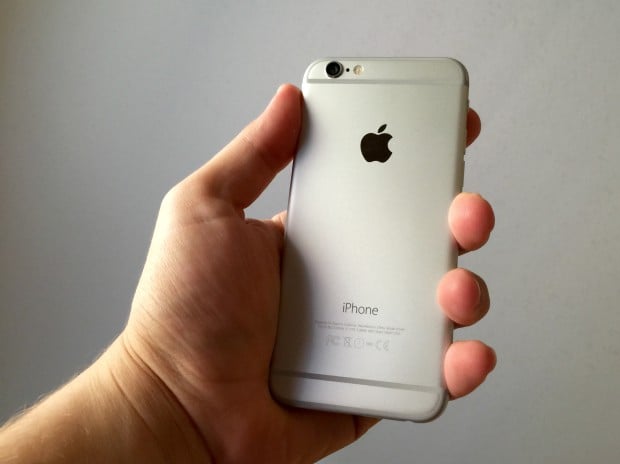 We should be clear. FaceTime Audio isn't exclusive to the iPhone 6 and iPhone 6 Plus. It's a feature that's available across iOS 8 devices including the iPad and iPod touch. And while it may not be the biggest feature that Apple included in its latest iOS 8 update, we can honestly say that it's one of our most used iOS 8 features. Who knows, maybe with time, it will become one of yours as well.
iOS 8 delivers a number of other new features including changes to iMessage, Photos, and more. It's available for free for select iPhone, iPad, and iPod touch owners.

This article may contain affiliate links. Click here for more details.